10 Abnormal Museums Around The World That Are A Must-Visit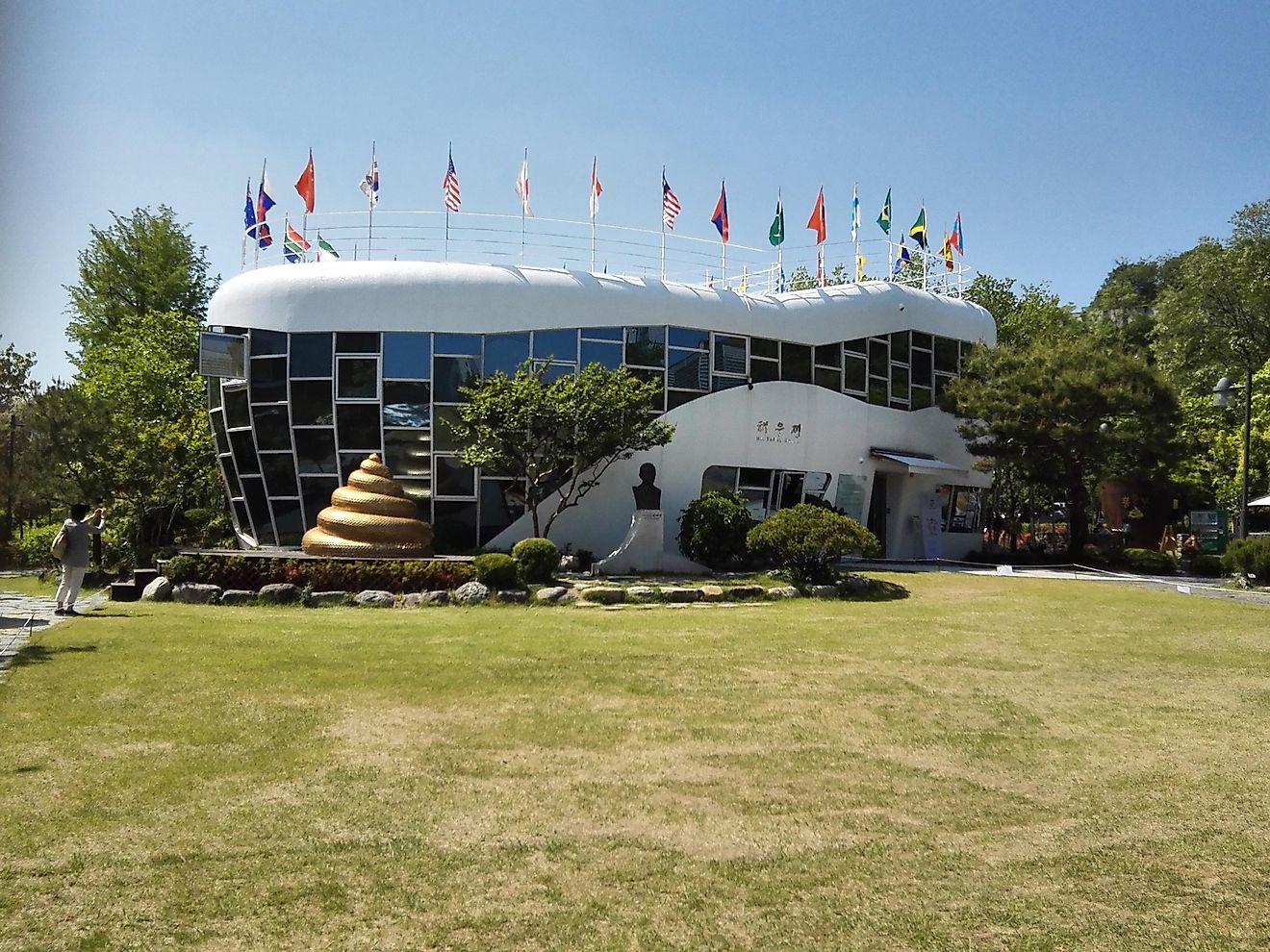 The Cancun Underwater Museum can be visited by scuba diving or by using a glass-bottom boat.
The torture museum in Amsterdam collects various torture devices, mostly from the Middle Ages, and proudly displays them in an educational manner.
There are two famous museums dedicated to toilets, one in New Delhi, India, and another one in Suwon, South Korea.
While a lot of people may consider museums to be boring, even they cannot ignore the immense value they have for humanity. We can learn, and more importantly, see first-hand, important facts about human history, be it through art or historical artifacts. Visiting a museum is a valuable experience for everyone, and even if it may seem boring and unimportant at first, we believe that anyone can find something of value there. There are thousands of museums across the world, and some of them have become iconic and instantly recognizable by name only.
Places like the Louvre, Guggenheim Museum, or the Tate Modern are places everyone should visit at least once in their lives. The majority of museums follow the definition of the word, meaning they are buildings where important historical, cultural, scientific, or artistic articles are exhibited. However, some museums do not exactly fit that definition but are extremely interesting nonetheless. This article will name a few of the weirder museums around the world that are worth your visit.
10. International Spy Museum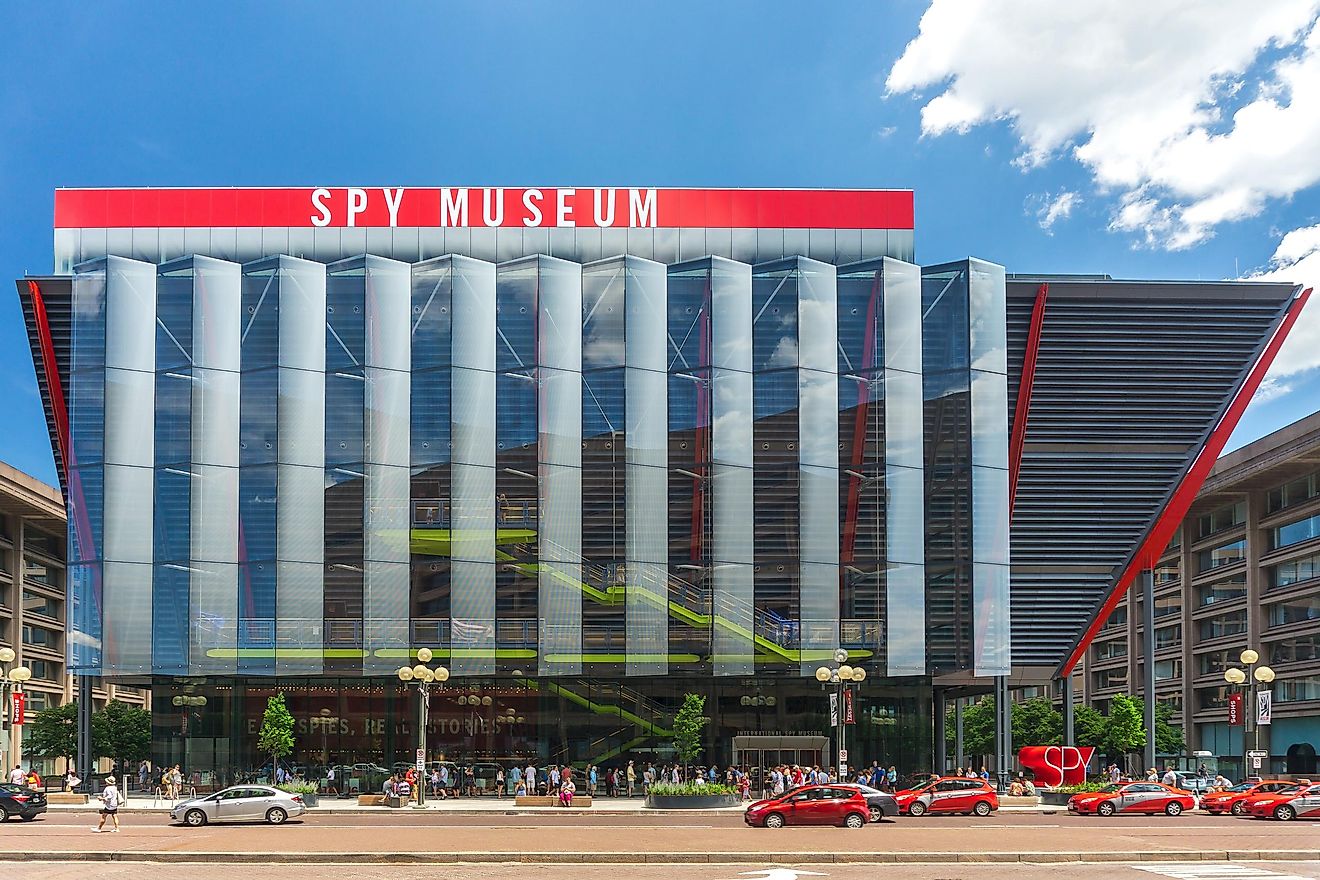 This museum is situated in Washington, D.C., and it displays the most extensive collection of espionage artifacts in the world. It reveals secrets about one of the most mysterious professions and will surely prove to be exciting and entertaining.
You can learn plenty about counterfeit money, mini cameras, hidden weapons and discover how exactly were spies operating throughout human history. There are even interactive adventures where visitors can pretend to be spies and learn something while having fun.
9. Cancun Underwater Museum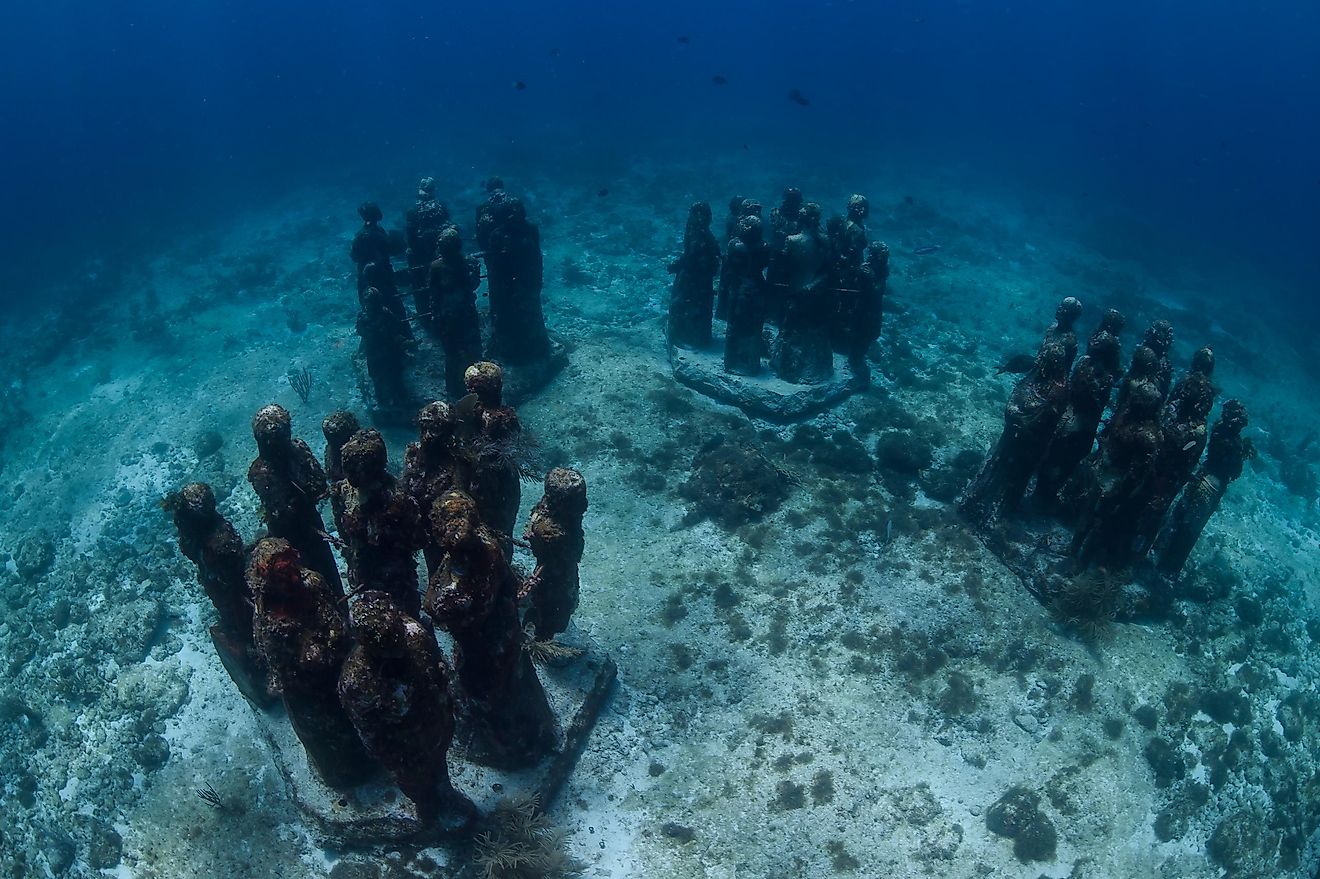 As the name suggests, this museum is placed underwater, in the gorgeous waters surrounding Punta Nizuc, Cancun and Isla de Mujeres. It displays sculptures in life-size that are fixed to the seafloor. Another exciting thing about it is that it promotes the growth of coral, seeing as how coral continually changes the way the underwater landscape looks.
This results in one of the most beautiful sights you can experience today, giving us an insight into how human interaction can positively change the environment. The museum can be visited by scuba diving, snorkeling, or a glass-bottom boat.
8. Iceland Phallological Museum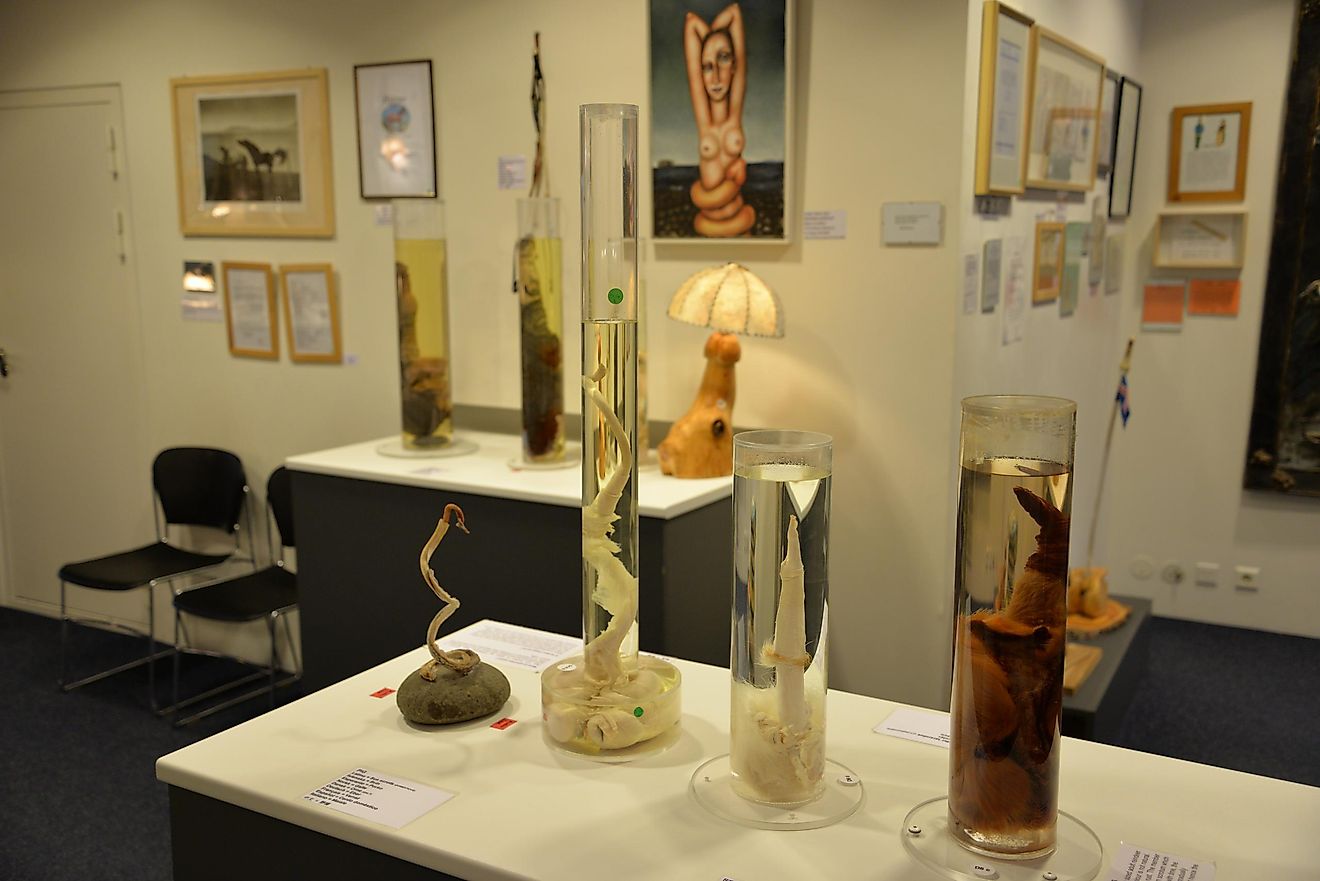 This is an especially weird one, but we urge our more immature readers not to laugh. The Iceland Phallological Museum, as its name implies, is dedicated to the study of phallology, the scientific study of the penis. This museum proudly displays more than 215 penises and penile parts of various species of mammals.
You can find almost any specimen here, including those that belonged to whales, walruses, elephants, and of course, humans. The founder of this museum, Sigurður Hjartarson, started collecting whale penises in 1974 and opened the museum in 1990.
7. Torture Museum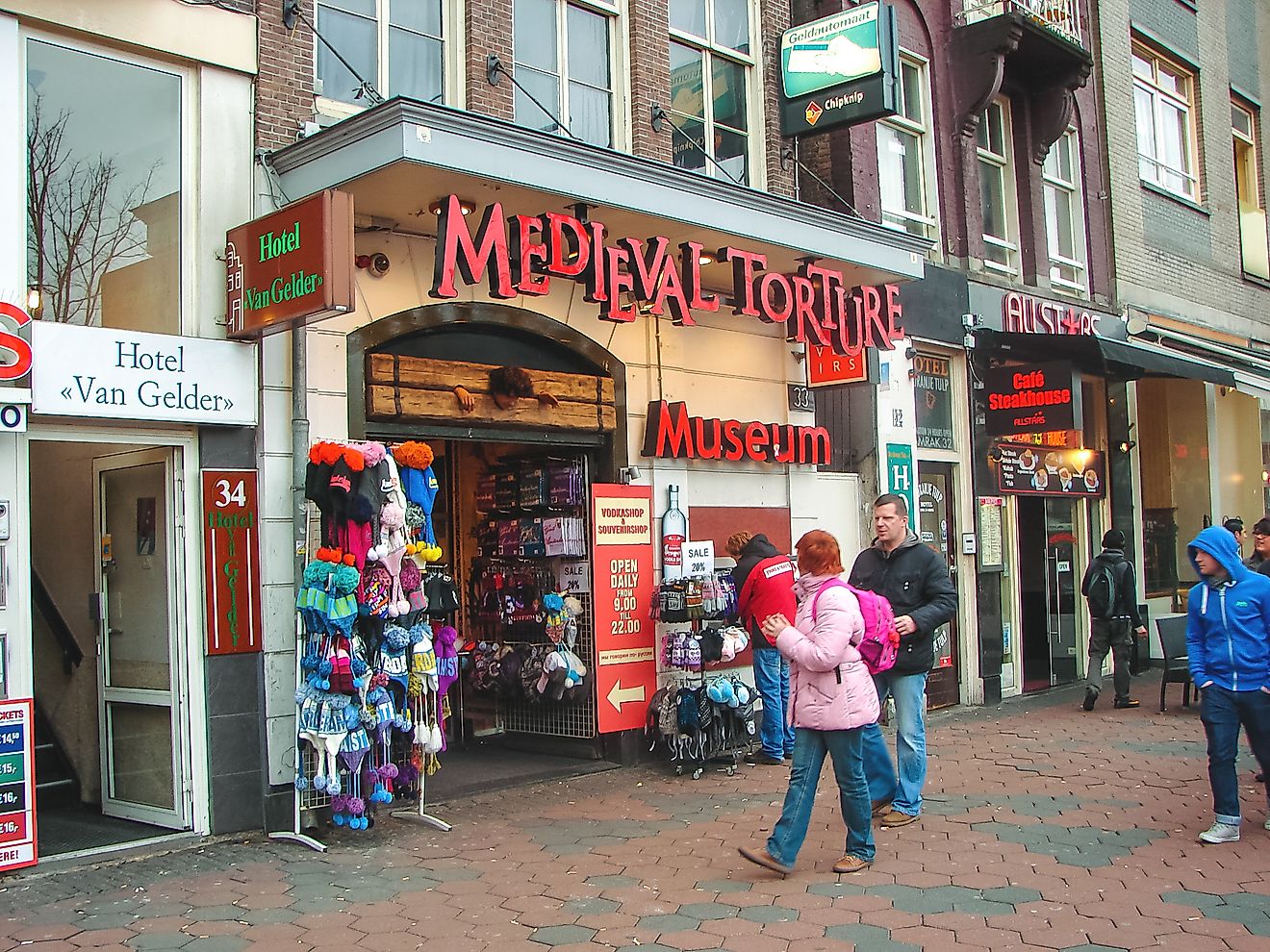 The Torture Museum can be found in the heart of Amsterdam, and it displays items from the darker times of our history. During the Middle Ages, torture and execution were a common sight all over Europe, and this museum collects the devices used to torture people back then.
You can find it all here, swords used for beheading, spiky inquisition chairs, there is a large number of instruments designed to make people suffer on display here. There is also a section dedicated to modern torture since it is a method of interrogation used in a lot of countries to this day.
6. Hair Museum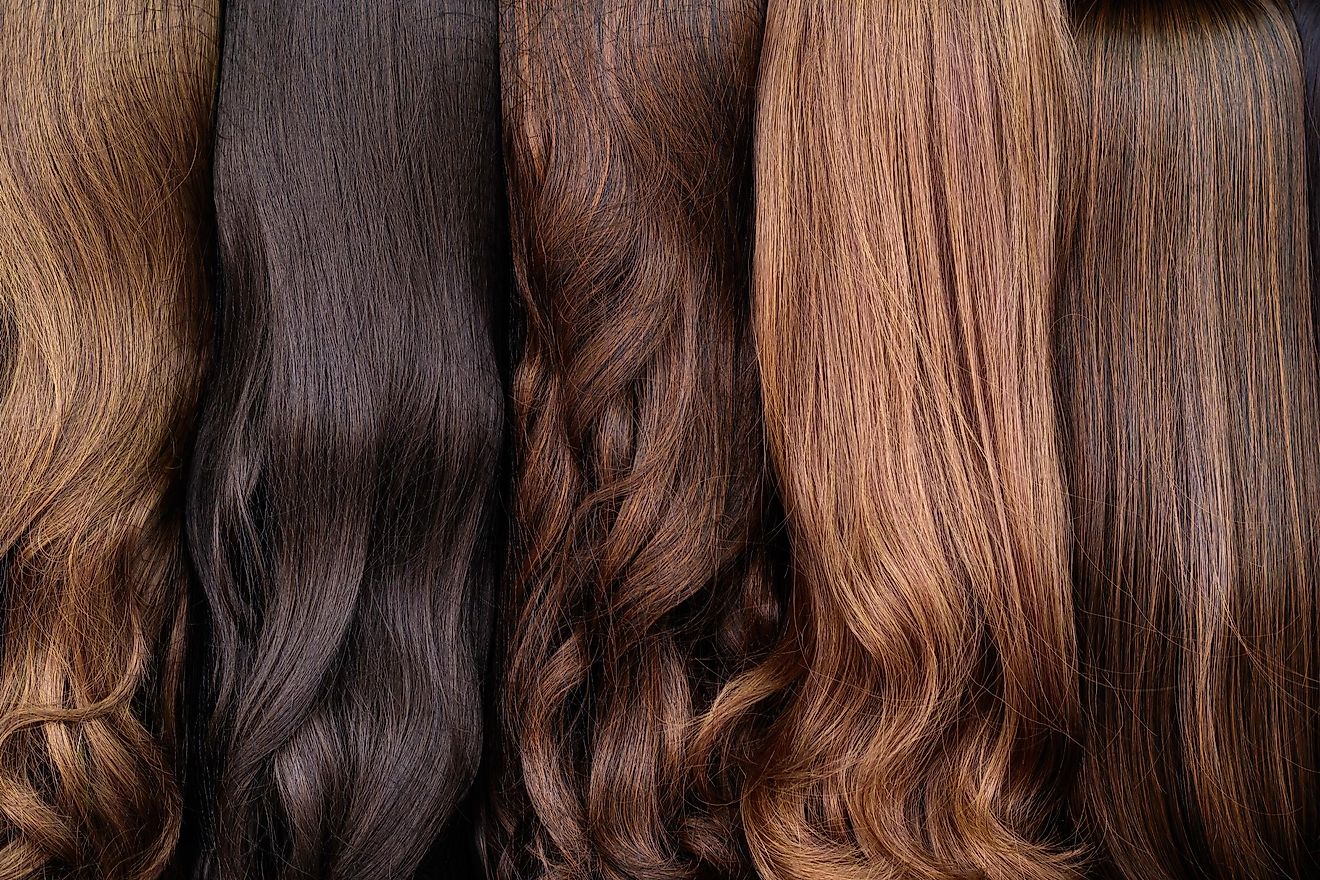 Beneath a pottery shop in Avanos, Turkey, you can stumble upon a bizarre museum. Opened by local artist Chez Galip, this museum collects locks of hair from more than 16,000 women and displays them in all their glory.
The inspiration supposedly came when Galip's friend was departing the city and left him a lock of hair as a remembrance. He started collecting locks from female visitors all over the world and eventually created this bizarre museum.
5. Toilet Museum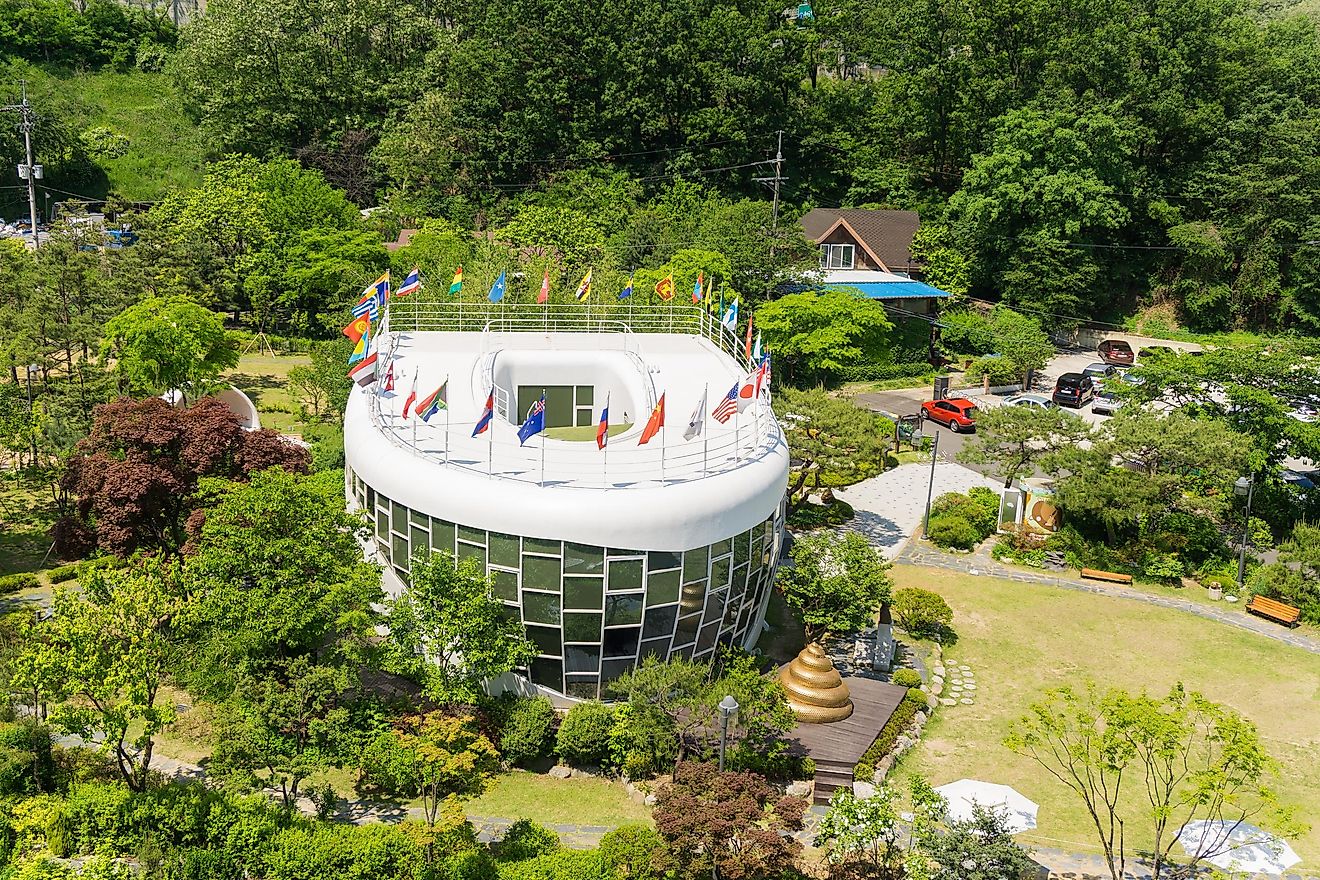 Believe it or not, there are several museums across the world dedicated to toilets and their rich history. However, the focus will be on the two most well-known ones. First, there is the toilet museum located in New Delhi, India, where people can witness the details of the history of our hygiene since the ancient days.
It even displays toilets of Roman emperors that are plated in gold. Another famous toilet museum is in South Korea, in the city of Suwon. It is very much alike to the one in New Delhi, but one thing that is especially interesting about this one is the fact that the building the museum is located in is shaped like a giant toilet.
4. The Momofuku Ando Instant Ramen Museum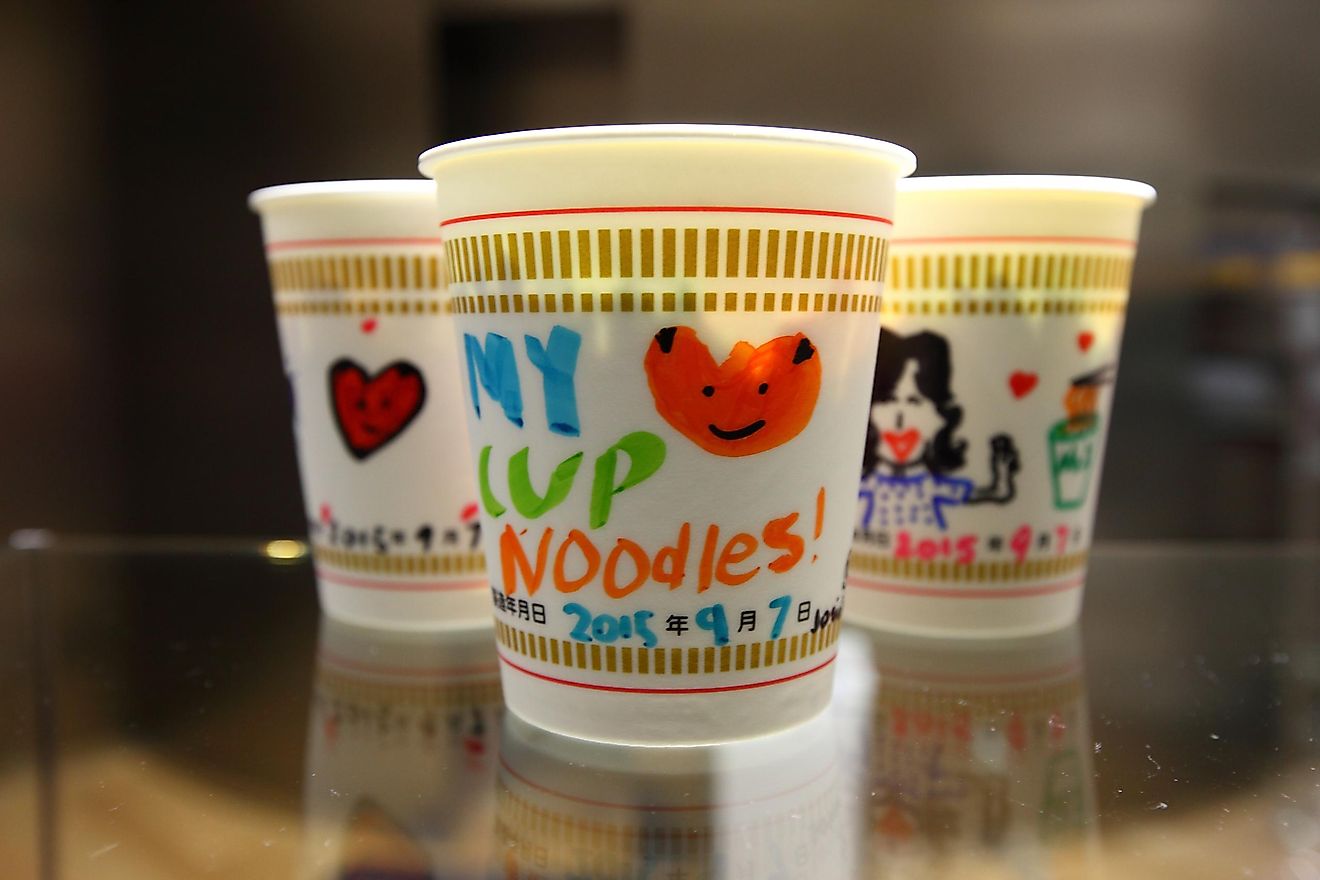 Just when you thought nothing could surprise you more than a museum dedicated to toilets, here is one that is dedicated to cup noodles. This food popular amongst poor students has left such a significant cultural impact that its history had to be recorded somehow.
And what better way to do it than to open up an entire museum in Osaka, Japan? Named by the inventor of the first instant noodles, Momofuku Ando, this museum documents an important part of Japanese food culture and its influence on the rest of the world.
3. Spam Museum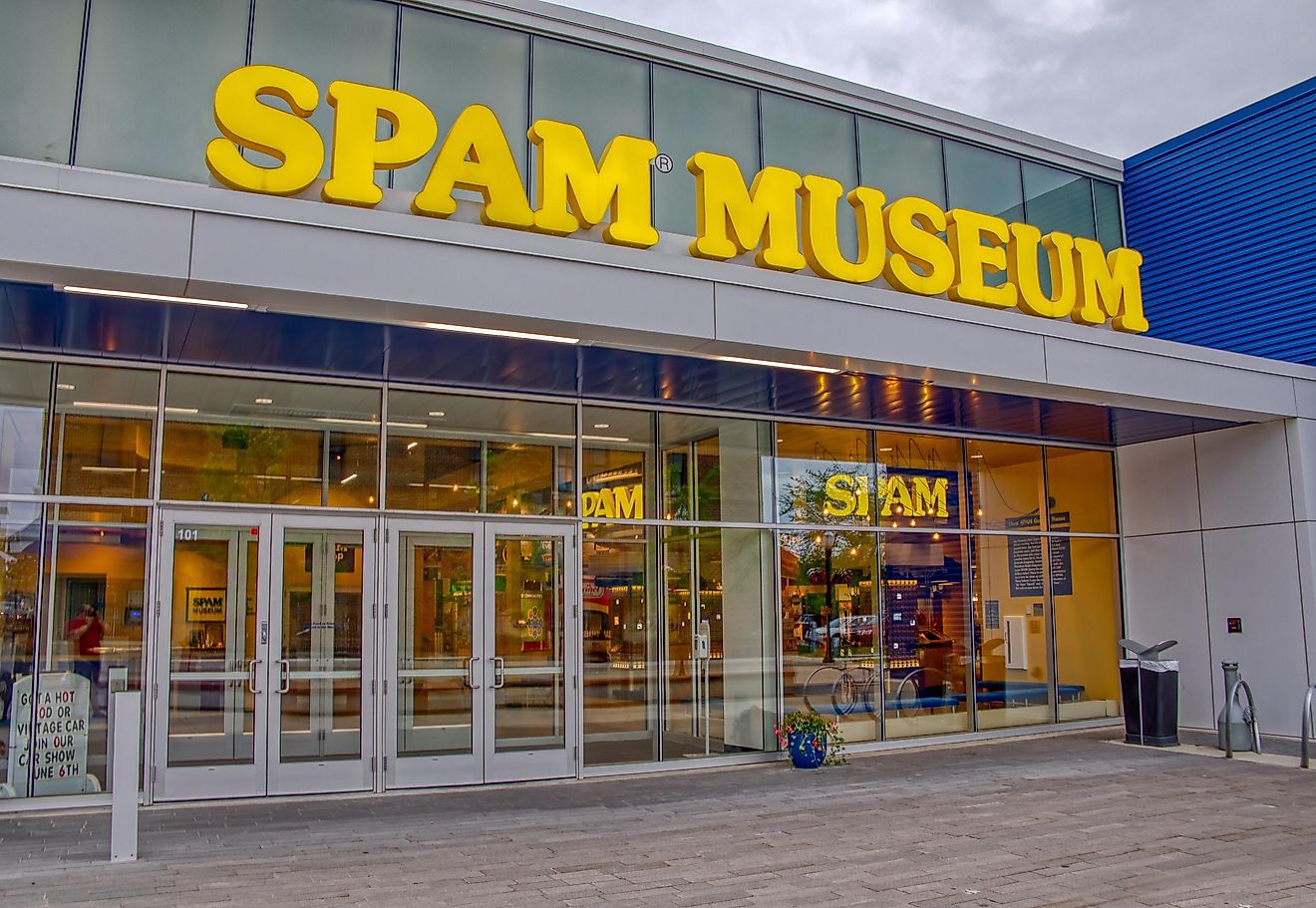 Located in Austin, Minnesota, this museum is not dedicated to unwanted emails, but processed tinned pork. Yes, the dish that was introduced to the United States in 1937 got an entire museum dedicated to it.
This food does hold historical value, however, since it was a staple in the diet of soldiers during World War II. Everything about the history of spam can be learned by visiting this museum, and visitors can even taste different kinds of spam.
2. Dog Collar Museum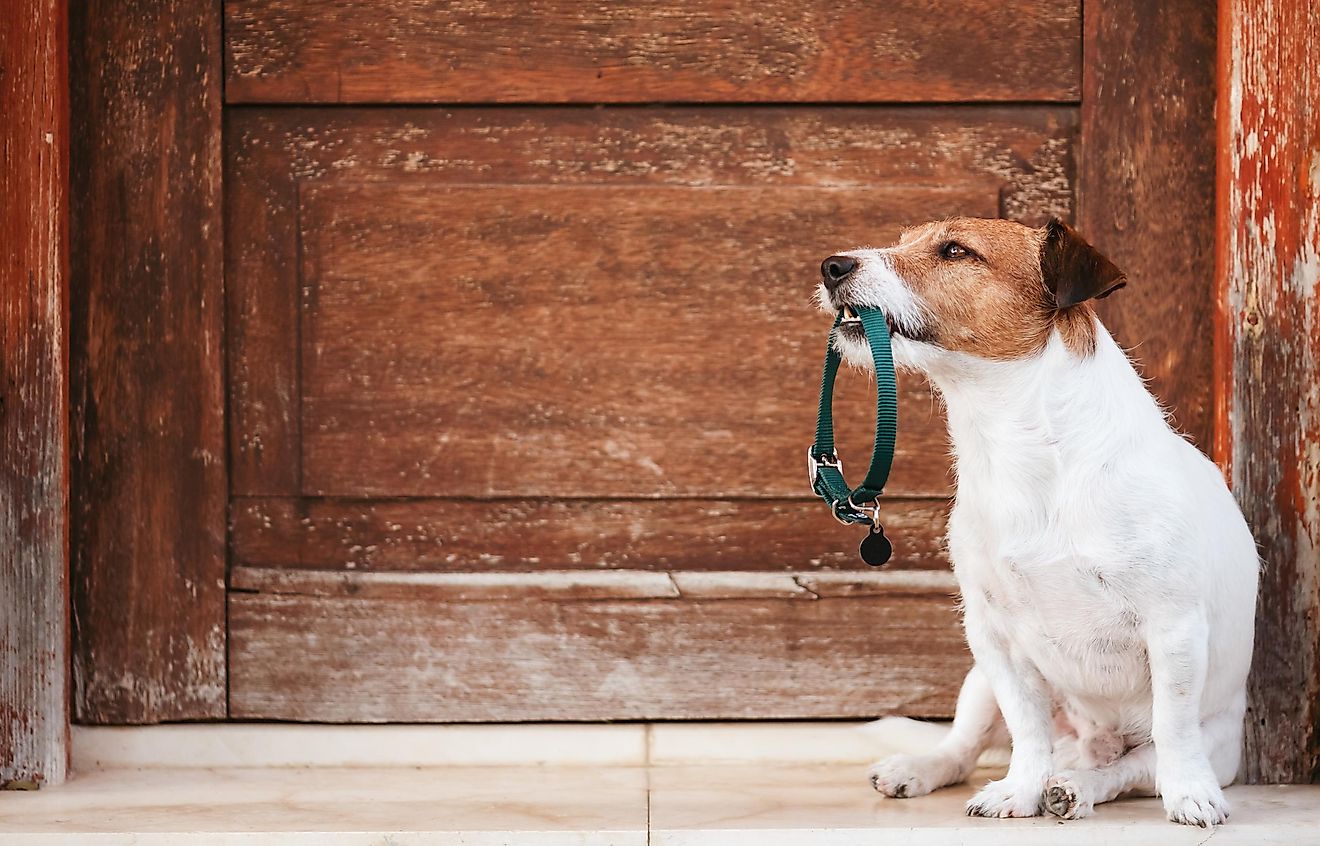 The next museum on our list is a bit less weird and could prove to be quite popular, seeing as how many dog lovers there are around. People have used dog collar on their canine pets since medieval times, sometimes to protect them from predators, while at other times just as decoration.
Located in Kent, at Leeds Castle, to be exact, this museum exhibits around 100 different dog collars from various parts of our history. It is extremely popular, visited by more than 500,000 people yearly.
1. Museum Of Broken Relationships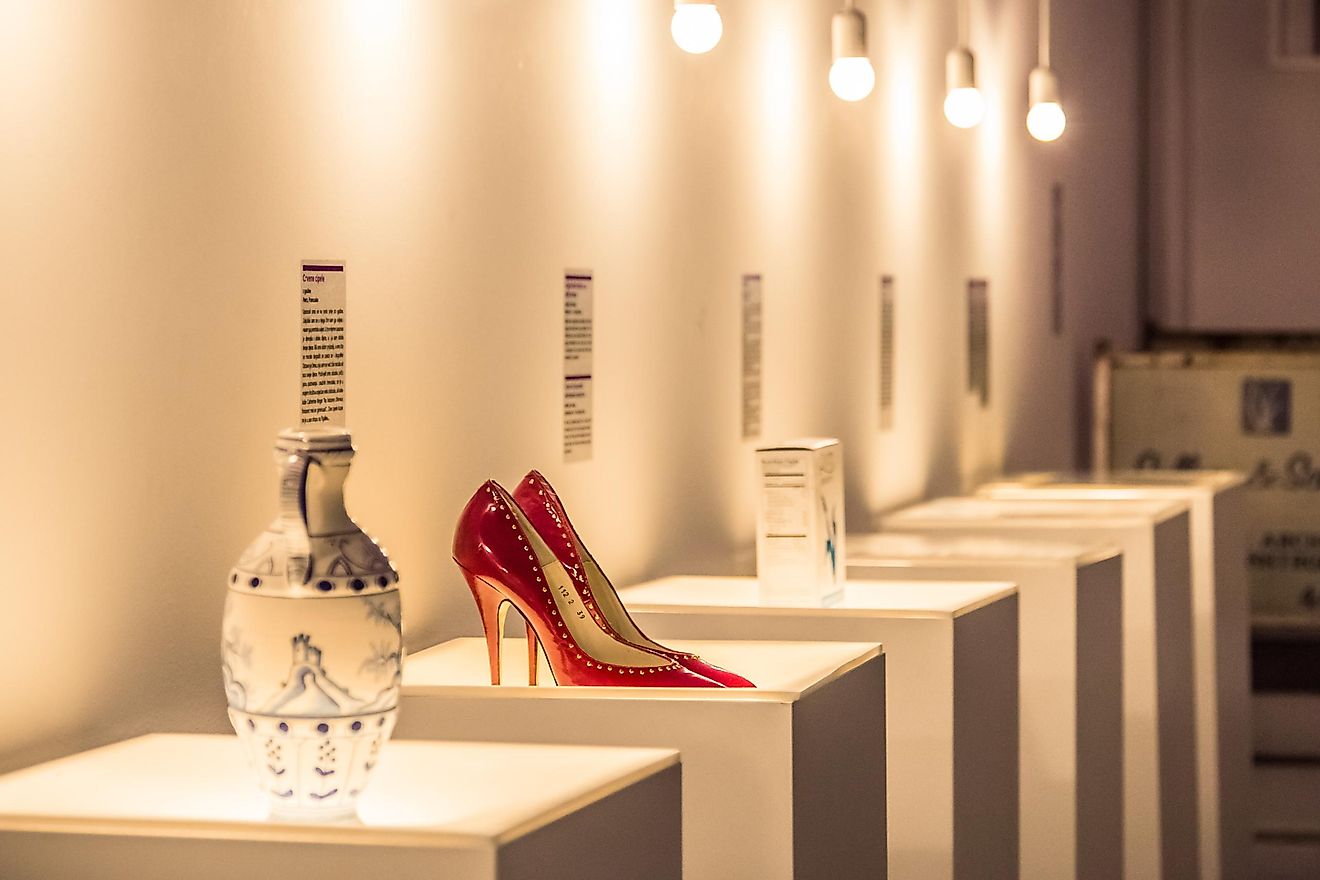 What better way to conclude this list than on a bittersweet note, eh? This museum can be found in the capital of Croatia, Zagreb, and it is dedicated to the failed relationships of its visitors. Various things are displayed here, videos, pictures, items tied with romantic memories, basically anything people can associate with their former love.
Visiting this museum can be quite similar to listening to a sad song, as some of the stories displayed here can be incredibly touching. This museum won the Kenneth Hudson Award, given to the most innovative museums in Europe, so it is definitely worth a visit.