Where Is The International Spy Museum?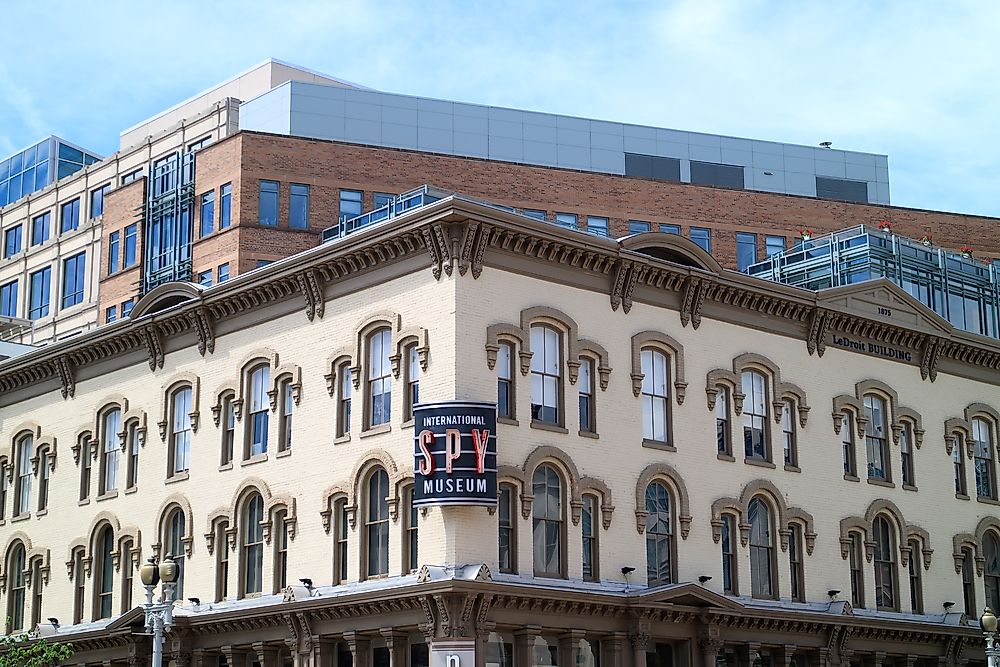 One of the world's renowned museums is the International Spy Museum in Washington DC, containing a collection of international spying artifacts. The purpose of the museum is to shed light on one of the most secretive professions in the world.
Formation Of The Spy Museum
The International Spy Museum was founded and built by Milton Maltz at a cost of about US$40 million. The museum was designed in 1996 and officially opened to the public on July 19, 2002. The International Spy Museum was founded with the mission of generating income for the Malrite Company, a company founded by Milton Maltz in 1958. The Malrite Company funded half of the cost of setting up the museum while the other half came from the District of Columbia as TIF and enterprises bonds. The museum was located in the Penn Quarter neighborhood. In January 2019, the museum was relocated to the L'Enfant Plaza and reopened to the public in May 2019. The new museum was constructed at a cost of US$ 162 million and has increased exhibit space 32,000 square feet.
Collections
The International Spy Museum has a collection of about 750 artifacts on display within the 32,000 square feet of exhibition space. These artifacts are supported by a collection of interactive displays, videos, films, and historic photographs. The history of the espionage of some of the permanents artifacts can be traced from the Roman and Greek empire, British Empire, the Middle Ages, the American Revolutionary War, the Cold War, World Wars, and through the modern espionage activities. Some of the exhibits include Covers and Legends, School for Spies, Spies Among Us, and the 21st Century. The visitors also have an opportunity at the museum to discover the stories behind some of the most elusive spies in the world through videos and historic photographs.
Interactive And Educational Programs
Apart from a collection of espionage artifacts, the International Spy Museum also features interactive and educational programs to enable visitors to understand the spying world. An interactive exhibit known as Operation Spy allows visitors to assume the different roles of covert agents and participate in spy simulation. The participants try to work through tasks that involve intercepting secret arms deal. Another interactive exhibit is the Spy in the City where participants are given GPS-enabled devices and tasked with finding a password for a secret weapon. These two interactive exhibits have separate admission fees. The museum also offers a wide range of cultural and educational programs to students and other visitors including workshops, scholarly lectures, tours, films, and several other special events. There is also a dedicated intelligence library and reading area for children.