Pacific Rim National Park Reserve Locator Map and Information Page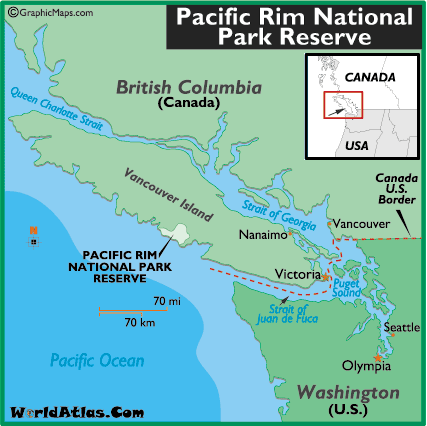 The Pacific Rim National Park Reserve is a Canadian National Park located on the southern edge of Victoria Island in British Columbia.
The park area averages over 120 inches of precipitation per year, a key factor in producing its dense (relatively warm) coastal rainforest; a haven for countless plants and animals.
Heavy fog is common in the summer months where the average high temperature approaches 60°F. Fall and winter bring consistent rain, with high temps near 42°F.
The park is normally open from mid-March until mid-October.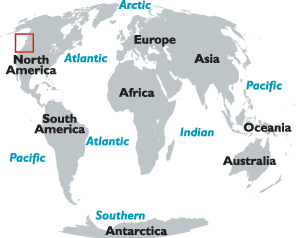 This page was last updated on September 3, 2020.