Mozambique Channel – Map & Description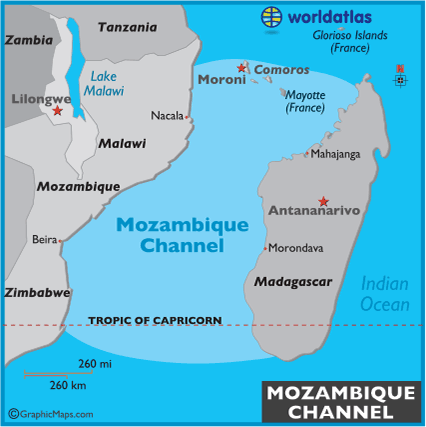 Positioned between the African countries of Comoros, Madagascar and Mozambique, the Mozambique Channel is part of the Indian Ocean.
A busy and important route for east African commerce, the channel is approximately 1,000 miles (1,600 km) long, and from 300 to 600 miles (482 to 950 km) in width. The maximum depth is measured at 10,000 feet (3,000 m).
The Mozambique Channel is home to significant ocean currents, including the Agulhas and Mozambique, and is widely considered as a breeding ground for some of the southern hemisphere's most severe cyclones.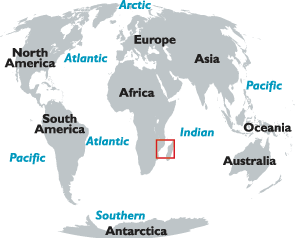 This page was last updated on June 16, 2020.