Illinois Territory Map 1809 and Information Page
Illinois Territory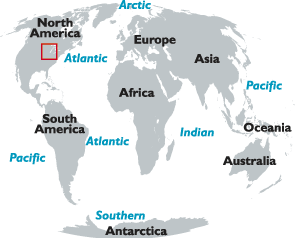 The Illinois Territory was an organized territory of the United States, created on March 1, 1809, by an Act of Congress.
It included land that would later become (in whole or in part) the future U.S. States of Illinois, Michigan, Minnesota and Wisconsin.
A large portion of the Illinois Territory was accepted into the Union as the State of Illinois on December 3, 1818, at which time this Territory itself ceased to exist.
What became the Illinois Territory was originally a large part of the Northwest Territory, which was organized in 1787 by the Northwest Ordinance; out of which the Indiana Territory, was formed in 1800, and the State of Ohio was accepted as a state in 1803.
The Illinois Territory, as well as the previously mentioned ones, officially enforced America's continuing desire and legal rights to settle this land, and to eventually divide it into individual states within the United States.
This page was last updated on June 16, 2020.