Ontario Description
Ontario was originally inhabited by Algonquian Indians and the Seneca Tribes of the Iroquois Nation.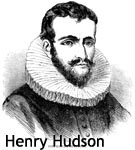 The French explorer Etienne Brule first toured the area in 1610. He was followed by Henry Hudson, an English sea explorer and navigator who claimed this vast area of land for England in 1611.

Soon after, French missionaries and fur traders established a scatterings of posts along the Great Lakes. By the end of the century, the British had done the same, and the struggle for control of Ontario began.

The Treaty of Paris, signed in 1763, ended the Seven Years' War, a war that involved most major European powers. That agreement awarded nearly all of France's North American possessions (New France) to Britain.

Sparsely populated, the Ontario region was merged by Britain into Quebec in 1774.

After the American Revolutionary War ended in 1783, a large group of loyalists to the British Crown (Tories) immigrated into French-speaking Canada from the new upstart country of America.

In 1791, with this large English-speaking aggregation now living in French-speaking Canada, the British Parliament made its move. In a Constitutional Act, it split its Province of Quebec (which now included Ontario) into Upper and Lower Canada and each entity would then have its own representative government and its own preferred language.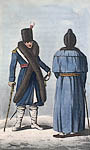 In the early 19th century, tensions peaked between America and the British Empire over maritime power abuses, and the War of 1812 was the result. Upper Canada and Lower Canada were quickly embroiled in that conflict as America launched invasions against British forces on the Canadian frontier, and vice versa.

In the end there were no real land gains or losses on either side, but some historians believe that the War of 1812 shifted American interests from Canada, west into the Great Lakes area, and beyond.

After the war, waves of English-speaking immigrants from the British Isles continued to settle in this new frontier, mostly in Upper Canada (Ontario). By mid-century, that great migration had brought nearly 750,000 newcomers into the area.

After decades of political and social disputes between the English and French factions, the British Parliament made its move. The Act of Union (1840) essentially merged both Upper and Lower Canada into a single centralized governmental entity, appropriately named - the Province of Canada.

The British North America Act took effect on July 1, 1867, officially establishing the Dominion of Canada, initially with four provinces: Nova Scotia, New Brunswick, Quebec and Ontario.

Once an independent province, Ontario proceeded to grow in both economic power and political influence throughout the remaining years of the 19th century, and on into the 20th century.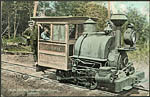 Mineral and timber resources and the expanding railroad network provided the base of that economic growth, and the harnessing of hydro-electric power brought expanding industries from America into Ontario, and of those, automobile manufacturing proved significant for long term growth.

At the end of World War II, Ontario, and specifically the Toronto metro area experienced tremendous growth. Tens of thousands of immigrants from Europe flooded in to begin a new life, and with that expanded and experienced workforce, industrial manufacturing and retail commerce grew exponentially.

With its abundance of natural resources, excellent transportation links to the world, and of course access to the inland Great Lakes, Ontario prospers, and Toronto, the capital city, has surpassed Montreal as the largest city in Canada and its economic center.

For visitors, Ontario's culture and history are major attractions, and across this vast province, outdoor activities and family attractions abound.


CITY ATTRACTIONS & MAPS: