Large World Map - Political Map with Continents, Countries and Territories
WORLD MAP: This political map is designed to show governmental boundaries of countries and states, the location of some major cities, as well as significant bodies of water. Bright colors are used here to help you (the viewer) find the borders, and as you can see, most in the Caribbean and Europe are very hard to distinguish.
Note: At almost 1,400 pixels in width, and 700 pixels in height, this map is just about the maximum viewable size for a standard laptop or desktop monitor, and way to large for a tablet or smart phone.
To find information, or a more readable map of the continent, country or state of your choice, click on its particular location on this map, or use the search bar above.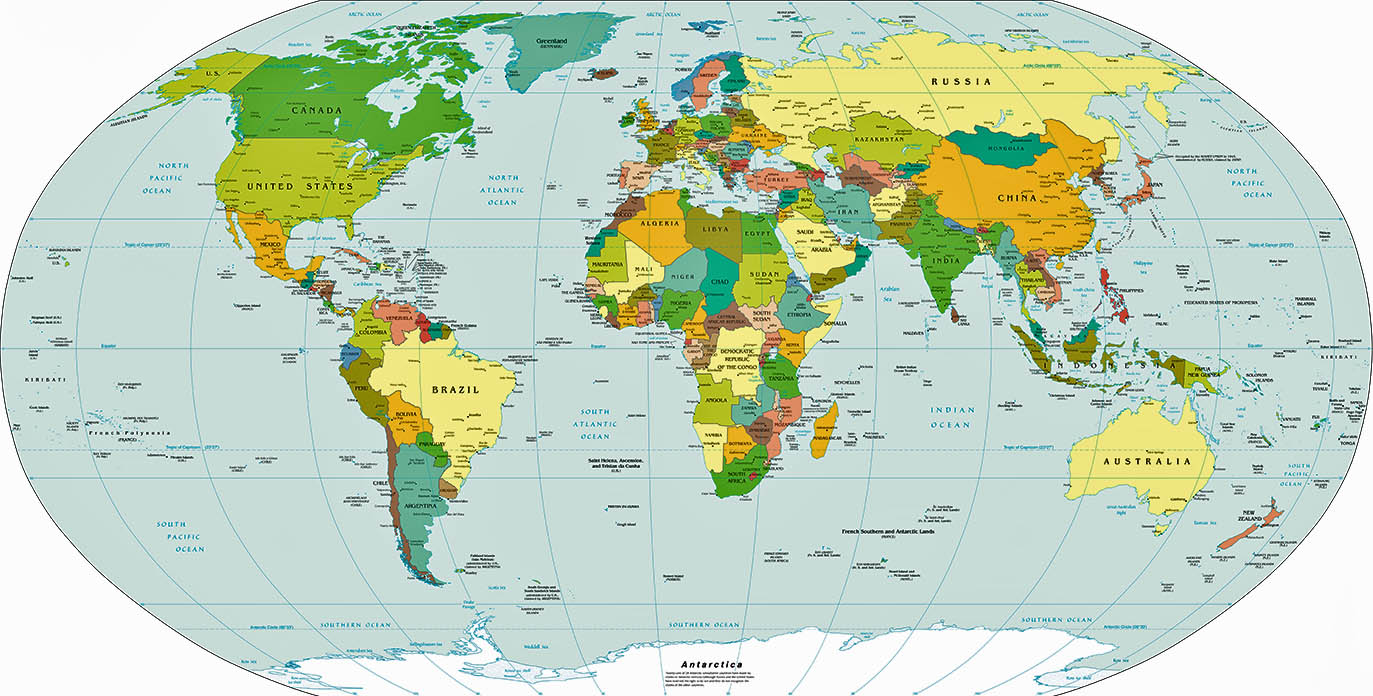 This page was last updated on June 16, 2020.