Solomon Islands Flag and Description
Solomon Islands Flag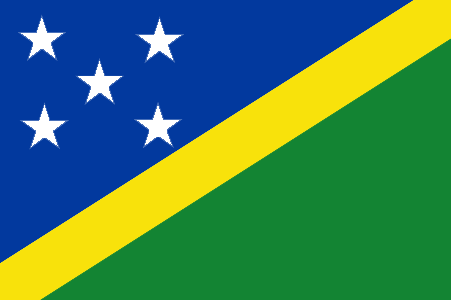 DESCRIPTION
The flag of the Solomon Islands was officially adopted on November 18, 1977.
The five white stars represent the five main island groups. Blue is said to represent the surrounding ocean; green represents the land, and the yellow stripe is symbolic of sunshine.
all Country Flags here!
Map of the Solomon Islands here!

This page was last updated on August 31, 2020.