Guam Flag and Description
Guam Flag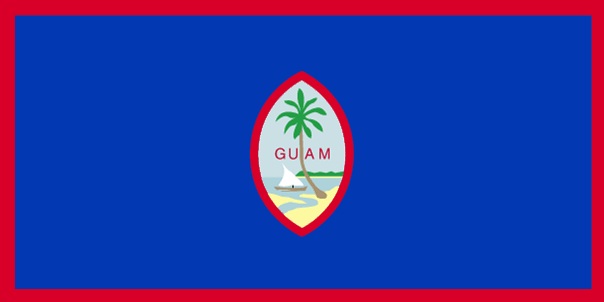 DESCRIPTION
The flag of Guam was designed on the island, and officially adopted in 1917. As a territory of the United States it features traditional U.S. colors, along with a symbolic seal that includes a swaying palm tree, sand, and the waters of the Pacific Ocean.
all Country Flags here!
Map of Guam here!
This page was last updated on August 31, 2020.