Turkey Flag and Description
Turkey Flag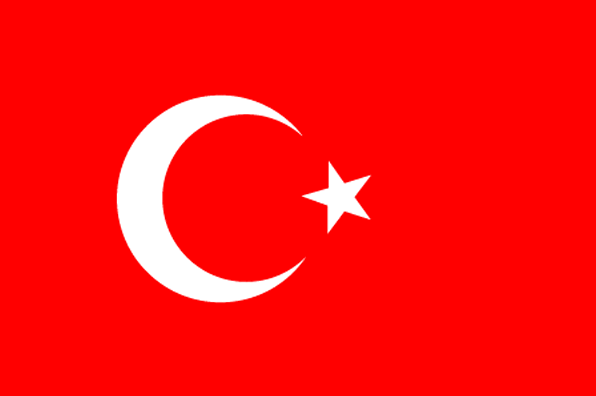 Buy this flag,
or any country flag
here
DESCRIPTION
The flag of Turkey was officially adopted on June 5, 1936
The white crescent and star, symbols of Islam, are placed slightly to the left on the red field, and that shade of red dates back to the Ottoman Empire in the 17th century.
all Country Flags here!
Map of Turkey here!
This page was last updated on July 12, 2016.