Syria Flag and Description
Syria Flag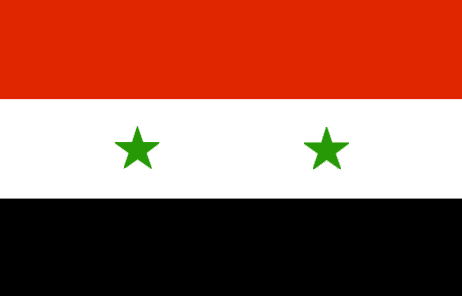 DESCRIPTION
The flag of Syria was officially adopted on May 29, 1980.
Syria's flag, inspired by the French Tricolore, uses the Pan-Arab colors of green, red, white and black. The two stars - depending on the point-of-view - either represent Syria and Egypt, or Syria and Iraq.
all Country Flags here!
Map of Syria here!
This page was last updated on February 24, 2021.