Hungary Flag and Description
Hungary Flag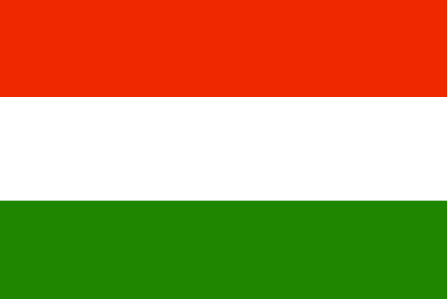 Buy this flag,or any country flag here

DESCRIPTION
The current flag of Hungary was officially adopted on October 1, 1957, but it was first used in 1848.
The overall design is modeled after the French Tricolore. Red is said to symbolize strength, green is hope and white is faithfulness.
all Country Flags here!
Map of Hungary here!
This page was last updated on July 12, 2016.