Aland Islands, a Province of Finland Flag and Description
Aland Islands, a province of Finland Flag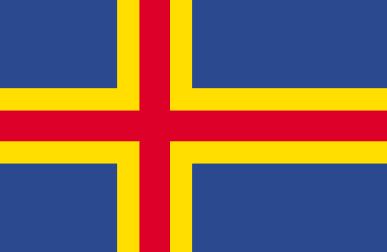 DESCRIPTION

The flag of the Aland Islands was first officially hoisted in 1954.

In the Middle Age these islands were a province of Sweden. This traditional Scandinavian cross design flag features blue, yellow and red, all said to be borrowed from the Sweden and Finland country flags.

all Country Flags here!

Map of Finland here!
This page was last updated on February 24, 2021.