Trinidad and Tobago Flag and Description
Trinidad and Tobago Flag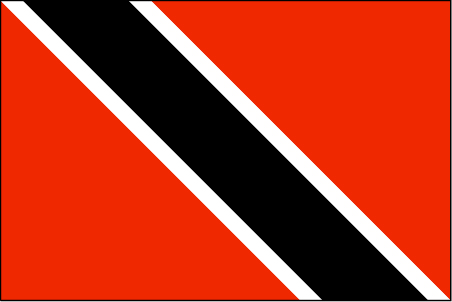 DESCRIPTION
The flag of Trinidad and Tobago was officially adopted on August 31, 1962, after the islands gained their independence from Britain.
The two white stripes are symbolic of the bountiful sea, the red represents the people, and black represents their hard work and strength.
all Country Flags here!
Map of Trinidad and Tobago here!

This page was last updated on February 24, 2021.