Netherlands Antilles Flag and Description
Netherlands Antilles Flag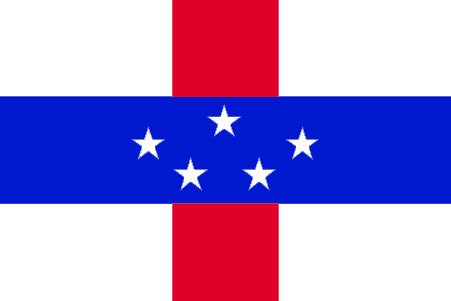 DESCRIPTION
The current flag of Netherlands Antilles was officially adopted in 1994.
The blue and red are colors used on the Netherlands flag, and the five stars on the horizontal blue band represent the five main islands of the Netherlands Antilles, including Bonaire, Curacao, Saba, Sint Eustatius, and Sint Maarten.
all Country Flags here!
Map of the Netherlands Antilles here!

This page was last updated on August 31, 2020.