Bahamas Flag and Description
Bahamas Flag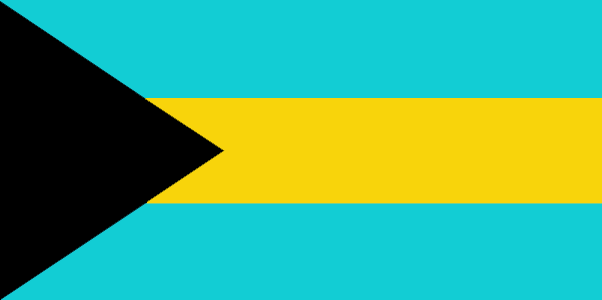 Buy this flag,
or any country flag
here
DESCRIPTION
The flag of the Bahamas was officially adopted on July 10, 1973.
The black color represents the strength and will power of the people, yellow the sandy beaches, and the aquamarine blue symbolizes the Caribbean Sea.
all Country Flags here!
Map of Bahamas here!

This page was last updated on June 16, 2020.