Copperfield Bay, Bahamas - Unique Places around the World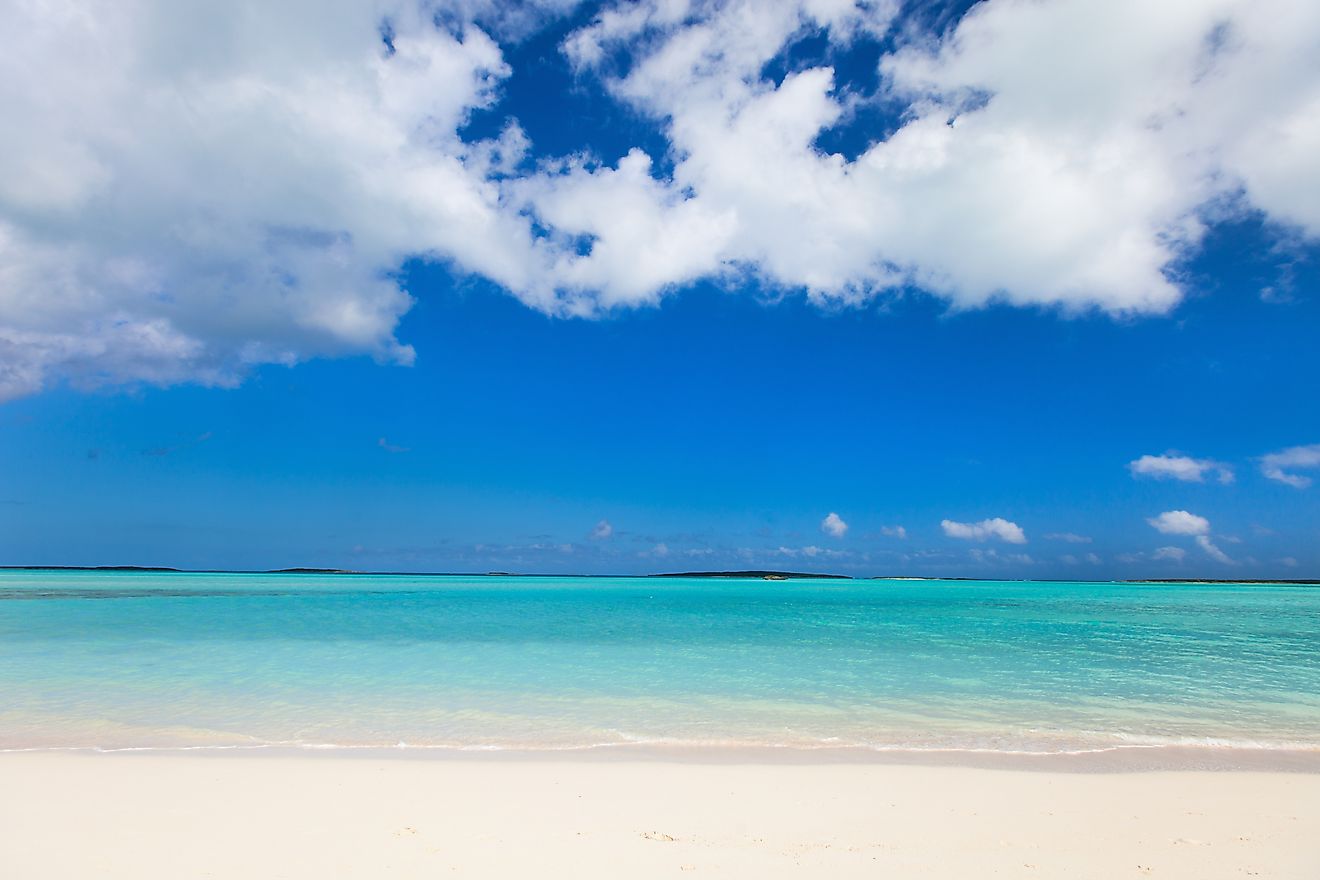 5. Description
Located in the Exuma Cays chain of islands, well away from the glittering hotels and glitzy casinos of Nassau in the Bahamas, the illusionist David Copperfield conceived and brought to life the Islands of what are now knowns as Copperfield Bay. He left the original name, Musha Cay, for the largest island of this 11-island property, where ultra-wealthy, high-end visitors are drawn by the islands' seclusion. Given that the nearest 'major' town is that of sleepy George Town, whose merely 1,500 people are still a good ways away, this is a wondrous setting for those wishing to get away from rush hours and boardroom meetings. It is here that pirates once hid out, followed later by Caribbean cocaine drug lords, only to have the likes of the world's wealthiest follow in their footsteps today. Indeed, Bill and Melinda Gates, Jim Carrey, Oprah Winfrey, John Travolta, and Google co-founder Sergey Brin (who chose to get married there) have all sought refuge at Copperfield Bay, though at astronomical prices. The experience may be shared by no more than 24 people at any given time, as that is the limit that has been set on its visitors.
4. Tourism
Needless to say, staying in the Bay's fabulous abodes, furnished and decorated with priceless treasures that David Copperfield has picked up from all over the world, is not an experienced designed with the budget-conscious family traveler in mind. Those who can afford it, however, may book an island for $265,000 a week, and invite a dozen or so people to share a mansion. Or, they may just opt to anchor their yachts offshore for a torch-lit dinner, scuba diving, and walks along the many wondrous beaches of Copperfield Bay. This is an experience best enjoyed among those who do not blanch at a daily cost of $27,000 a person for accommodations, which must be booked for a minimum of five nights. Those few who do make it, however, may be catered with seafood menus tailored to their personal requests and served whatever way they may desire. Following an exquisite meal, visitors can take personal drives in movie-like setups over their (temporarily) very own deserted beach, staying beside emerald waters in which to swim and bathe. Such visitors will often be in the company of fellow movie moguls and captains of industry, who may be seen passing by in speedboats of the latest design.
3. Uniqueness
In 2006, David Copperfield bought the 100-acre island of Musha Cay and its surrounding chain of islands. His purchase came after, allegedly, poring over a world map to draw a line joining such magical places as the Easter Island and Stonehenge, the Pyramid of Giza and the Pyramid of the Sun in the Yucatan, thereby determining the exact spot at which they magically intersected. In line with the magical theme of the host, activities include fairly common games altered to the taste of the very rich, such as a laser-tag competition, played laser-beam weapons, helicopters, and movie-like special effects. $25,000 dollars will provide guests with fireworks. Meanwhile a treasure hunt winner may walk away with a genuine treasure, though at a cost of a $20,000 entry fee for each participant. Continuing with the theme of mystical illusion, the Harry Houdini Room displays the great magician's billiards table and his water torture cell while, outside, a monkey statue rises out of the grass, revealing an entry into an underground passage that leads to a secret village. There is planned to be trained monkeys to read the minds of guests, and guide them through their secret village. Green parrots are trained to clean beaches and return to their cages at dusk at the ring of a bell. A herd of giraffes is also to be found onsite for additional fun.
2. Habitat
Once called Yumey and Suma by the aboriginal population native to the area, the Exuma area can be divided into three primary habitats: those of Great Exuma, Little Exuma, and The Exuma Cays. The last of these is where this getaway for the very rich and famous was built. Nearby can be found the Moria Harbour Cay National Park between Great and Little Exuma, The ecosystem is home to mangroves and seagrass beds, supporting nesting seabirds and serving as a nursery for marine life. Stromatolites, the oldest known macro-fossils recording biological activity that could span thousands of years, are found on some of the beaches as well. Over 125 species of birds have been sighted in this area, while reefs, seagrasses, mangroves, and creek nursery areas provide homes for a varied array of the fish which once supported George Town's inhabitants. Many of these people were originally slaves brought by Americans loyal to Britain to the area following the American Revolution.
1. Threats
The Exumas are subject to the hurricane season, which typically last from June until November. Meanwhile, the Gray Reef Sharks that swim in the waters pose risks to swimmers as well. Luckily, the area generally escapes with a few heavy showers in hurricanes, and the sharks that thrive on shallow flats and reefs usually coexist happily with swimmers. They are in fact unlike the more aggressive shark species that inhabit deeper ocean waters. Given that Copperfield Bay's attractions are enhanced by the surrounding natural wonders, hopefully it will give incentive to visitors and those learning about the area to support sustainable tourism and conservation efforts in this part of the Atlantic Ocean and adjoining waters.