Japan Flag and Description
Japan Flag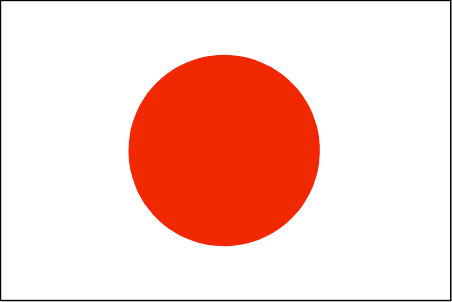 Buy this flag,or any country flag here

DESCRIPTION
The Japan flag was officially adopted on January 26, 1870.
The centered sun symbol (called Hinomaru) has been an important part of Japan's flag for thousands of years. The white field is symbolic of honesty and purity.
all Country Flags here!
Map of Japan here!
This page was last updated on July 12, 2016.