Bhutan Flag and Description
Bhutan Flag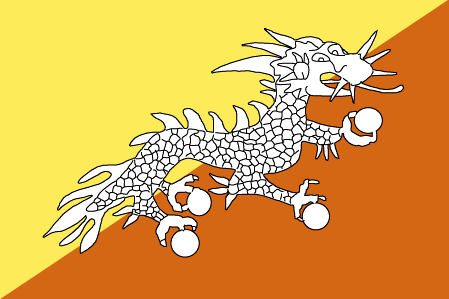 Buy this flag,
or any country flag
here
DESCRIPTION
The Bhutan flag was officially adopted in 1965.
The flag features the Thunder Dragon, the country's emblem. Yellow symbolizes the authority of the king, white represents purity and loyalty, while orange is symbolic of the Drukpa monasteries.
all Country Flags here!
Map of Bhutan here!
This page was last updated on July 12, 2016.