Bangladesh Flag and Description
Bangladesh Flag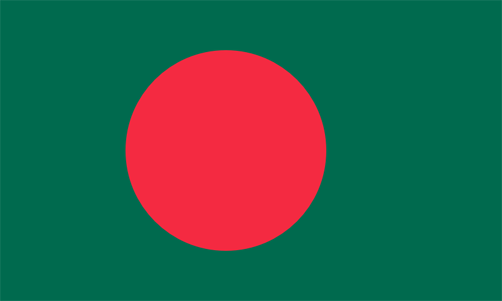 Buy this flag,or any country flag here
DESCRIPTION
The Bangladesh flag was officially adopted on January 25, 1972, after gaining its independence from Pakistan.
The red disk symbolizes that struggle for freedom, and the green field is representative of the fertile land.
all Country Flags here!
Map of Bangladesh here!
This page was last updated on July 12, 2016.