Tanzania Flag and Description
Tanzania Flag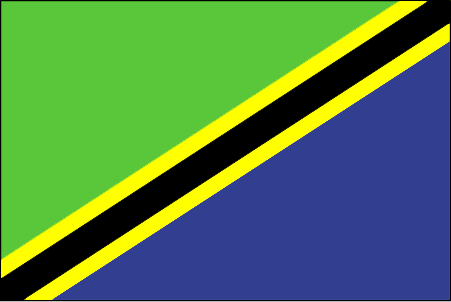 Buy this flag,
or any country flag
here
DESCRIPTION
The flag of Tanzania was officially adopted on June 30, 1964.
The green and black, representing the land and people of Tanzania, were taken from the original Tanganyikan flag. The blue, symbolizing the sea, was borrowed from the Zanzibar flag.
all Country Flags here!
Map of Tanzania here!
This page was last updated on June 16, 2020.