Sao Tome and Principe Flag and Description
Sao Tome and Principe Flag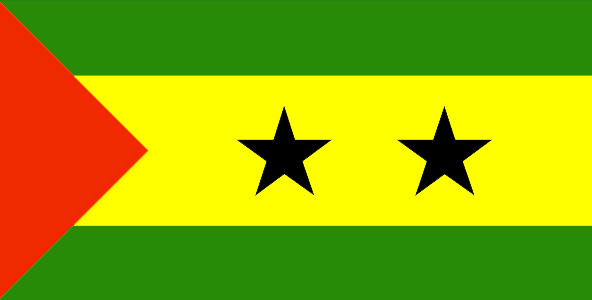 DESCRIPTION
The Sao Tome and Principe flag was officially adopted on November 5, 1975, shortly after gaining its independence from Portugal.
The red triangle symbolizes that hard-fought struggle for independence, and the two black stars represent the country's two main islands. The green, yellow and black are the Pan-African colors.
all Country Flags here!
Map of Sao Tome and Principe here!
This page was last updated on February 24, 2021.