Cameroon Flag and Description
Cameroon Flag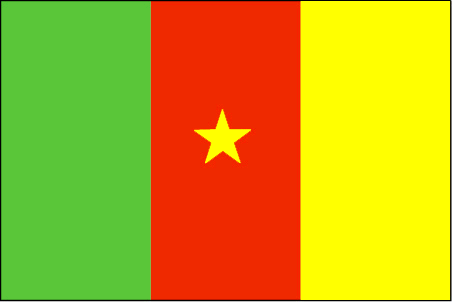 Buy this flag,
or any country flag
here
DESCRIPTION
The Cameroon flag was officially adopted on May 20th, 1975, and the pattern reflects the French Tricolore.
The red symbolizes unity, as well as the centered yellow star. Green represents hope and the yellow prosperity. Those colors combined are the official Pan-African colors.
all Country Flags here!
Map of Cameroon here!
This page was last updated on July 12, 2016.