Benin Flag and Description
Benin Flag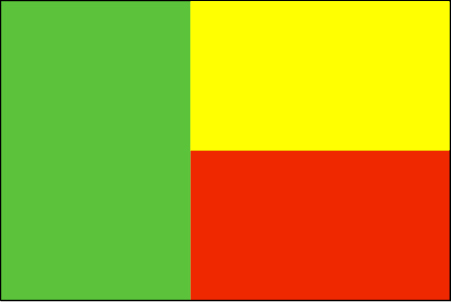 Buy this flag,
or any country flag
here
DESCRIPTION
Benin's flag was officially adopted on November 16, 1959.
The color green recalls hope and revival, red the courage of ancestors, and yellow the on-going preservation of the country's wealth.
all Country Flags here!
Map of Benin here!
This page was last updated on July 12, 2016.