Algeria Flag and Description
Algeria Flag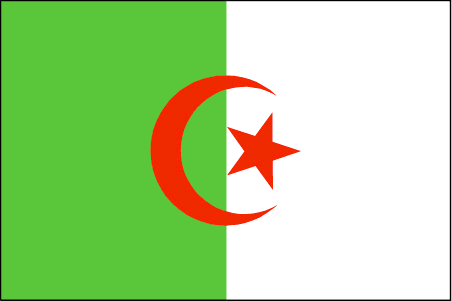 Buy this flag,or any country flag here

DESCRIPTION
Algeria's flag was officially adopted on July 3, 1962.
The flag features two equal vertical bands of green and white with a red, five-pointed star within a red crescent centered over the two-color boundary. The crescent, star, and color green are traditional symbols of Islam (the state religion).
all Country Flags here!
Map of Algeria here!
This page was last updated on June 16, 2020.