Easter Island Flag



Easter Island Flag: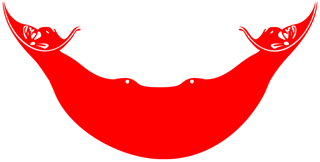 The flag of Rapa nui (Easter Island) is known as Reimiro, first flown in the 13th century. The flag is representative of the Polynesian past and culture of the islanders.

A man's face appears on both sides of the red figure, a figure that reportedly represents a moon.

As a special territory of Chile, annexed in 1888, the Chilean flag (shown to the right) is also flown.