Mexico's Information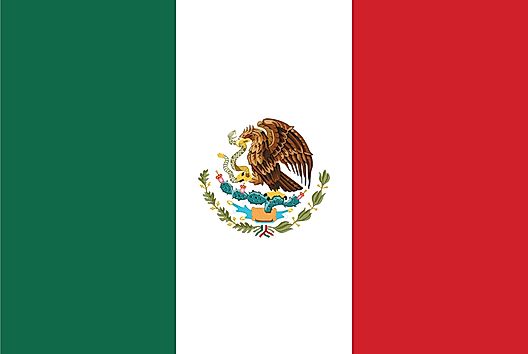 | | |
| --- | --- |
| Land Area | 1,943,945 km2 |
| Water Area | 20,430 km2 |
| Total Area | 1,964,375km2 (#13) |
| Population | 123,166,749 (#11) |
| Population Density | 63.36/km2 |
| Government Type | Federal Presidential Republic |
| GDP (PPP) | $2,310.00 Billion |
| GDP Per Capita | $18,900 |
| Currency | Peso (MXN) |
| More Information | Mexico |
| Largest Cities | |
Archaeological discoveries indicate that the earliest signs of human life in Mexico date back over 20,000 years, with evidence of permanent settlements along the coastal areas dating to 1500 BC.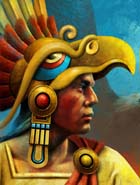 Long before the Europeans arrived, Mexico was home to many indigenous peoples, with the Olmec, Maya and powerful Aztec cultures the most notable.
Unfortunately, the Aztecs were no match for the military skills and weapons of Hernan Cortes and his Spanish soldiers, and they were defeated in 1521, as the colonization of this prolific land began.
The Spanish conquistadors quickly expanded their search for hidden treasures; the native peoples were enslaved and forced into hard labor, and the subsequent harsh treatment, malnutrition and European-introduced diseases decimated 90% of the indigenous population.
The Spanish found massive silver deposits in Mexico; mines were built, and the treasure was sent back to Spain. News of this lucrative new land spread quickly, and in search of personal riches, colonists arrived by the hundreds of thousands.
Over time, settlers were segregated into two social divisions; the Criollos (pure Spanish blood), and the Mestizos (Spanish and native blood). The powerful land-owning Criollos fought the Crown over taxes and other unpopular rules; their decade-long rebellion was the catalyst for independence in 1821 and they subsequently became the ruling class of Mexico.
Shortly thereafter it captured Texas, then lost it in a war with the U.S., as well as all of modern-day Arizona, California, New Mexico, Nevada and Utah; ports were blockaded by the U.S and French; Mexico City was captured by the French; oil was discovered; a revolution over land reform cost 250,000 lives; numerous revolts and political unrest ravaged the land; population grew dramatically; international debt increased; the economy made a comeback, then crashed; an earthquake devastated Mexico City; citizen rebellions broke out in the south; suspicious election results and political rancor were and still are the norm - and yet it survives.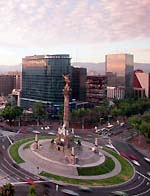 Modern Mexico is the world's most populous Spanish speaking country, and its national identity is reflected (and blessed) by the heritage of its native peoples, and their colorful art, cuisines, dances, languages and religious festivals.
This country of contrasts is a tourism mecca with remnants of its many ancient cultures spread across the land. Thousands of miles of beaches and the coastal resort cities of Acapulco, Cancun and Puerto Vallarta, as well as Cozumel and the Baja Peninsula, have transformed Mexico into one of the most popular tourist destinations on the planet.
The massive Mexico City metro with its hordes of people (over 21 million), tasty food, infectious music and Spanish history, is quite possibly the most fascinating city in the world.
This page was last updated on April 7, 2017.