Saint Eustatius Flag

Saint Eustatius Flag: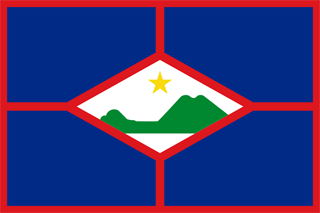 St. Eustatius' flag was adopted on November 16, 2004.

The flag is rectangular in shape, with a red border, and is divided into four blue squares. A white diamond rests in the center of the flag, and contains the island in the middle with a five-point golden star above.

Larger Saint Eustatius flag

Saint Eustatius Coat of Arms: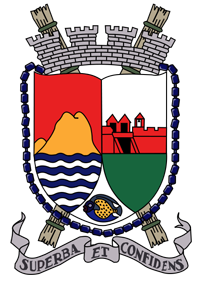 The coat of arms of St. Eustatius was established on November 9, 2004, and is composed of a shield with the island motto.
The shield is made up of three different parts containing the Golden Rock, Fort Oranje, and an angelfish which collectively represent the past, present and future of St. Eustatius. Surrounding the shield is a string of blue beads representing wealth, and the motto written below reads: Superba et Confidens (Proud and Confident).
Saint Eustatius Photographs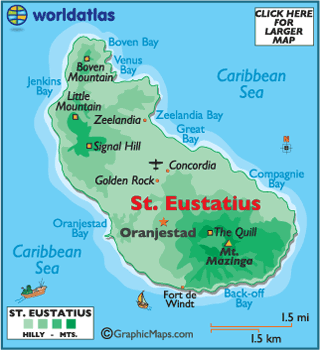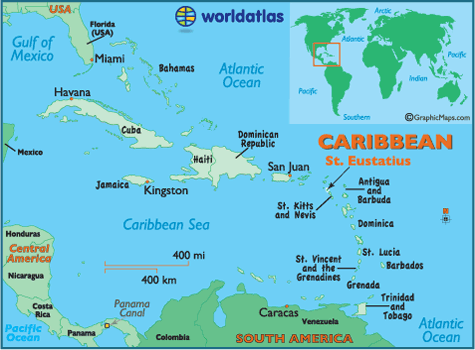 print this map

Flag of the Netherlands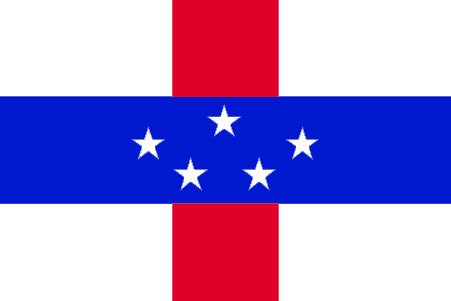 Flag of the Netherlands Antilles