Saba Travel to


ATTRACTIONS: (a few major)


The Caribbean's "Unspoiled Queen", Saba, is the smallest of the three Windward Islands. Although Saba is not one of the most popular tourist destinations, it has several attractions for visitors to this small island.

Saba is best known for its natural habitats, home to some of the most unique and thriving wildlife in the Caribbean.

Saba is also known for its overall cleanliness, safety, colorful villages, including Hell's Gate, Windwardside and The Bottom. Shopping is a must in these villages for authentic Saban products, such as hand-screened fabrics, lace and the Saba spice liquor.

Although there is not much to offer in the way of beaches, the multitude of dive sites and boat anchoring venues, fishing and hiking trails are major attractions for the 25,000 plus visitors to this peaceful island.


CONVENTION AND VISITOR BUREAUS:

GENERAL INTEREST:
Electricity: 127/220V, 50Hz
Times to Travel: Unlike some of the Caribbean destinations, summer is a very pleasant time to visit Saba.

Average daily highs are near 80° F (27° C). Because of the consistent trade winds, the island is cooled by a refreshing breeze and evening conditions are quite pleasant.

Mt. Scenery is generally covered with clouds contributing to Saba's substantial annual rainfall. The dry season runs from December to July.

TOURISM SITES AND LINKS:
PASSPORTS - TRAVEL VISAS - WARNINGS:
NOTE: Before making your travel plans to any worldwide destination, we strongly recommend you authenticate important details regarding all applicable health, passport and visa requirments. The people at Travel Visa Pro can answer all of your questions!
Saba Photographs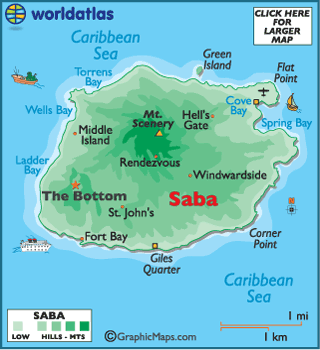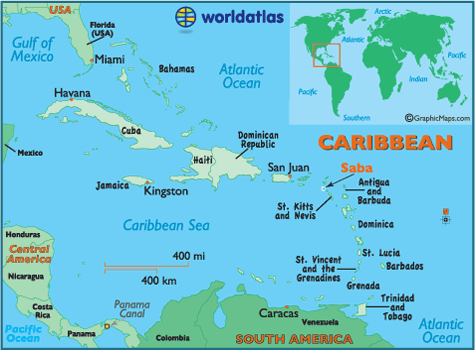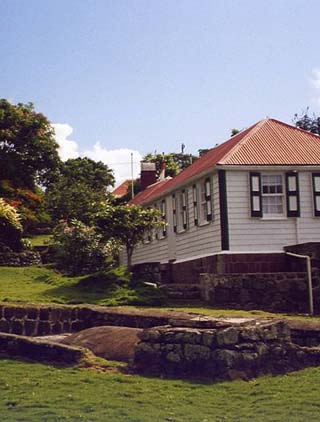 Harry L. Johnson Museum, Saba