Saba Famous

People listed are almost always native to the island. We do (on occasion) include those that have either lived within the island for most of their adult life, or have made a significant contribution to the island in their personal endeavors.
Hiram Beakes pirate
Jo Bean jewelry artist
Carl Buncamper island council member
Stewart A. Chipka orchid expert
Jose Dormoy aviation pioneer
Atthelo Edwards introduced electric lights to Saba
Joseph Lambert Hassell "The Road" engineer
Lisa Hassell cultural foundation president
Peter Elenor Hassell bush medicine practitioner
Edwin J. Hill Recipient (posthumously) of the United States Navy Medal of Honor for heroism during the Japanese attack on Pearl Harbor
Ann Elizabeth Johnson bush medicine practitioner
Chris Johnson island council member
Freddy Johnson aviation pioneer
Jonathan Johnson politician
Mary Gertrude Hassell Johnson introduced lacework industry in Saba
Patricia Johnson artist
Sandra Johnson artist, poet
Will Johnson historian
Cornelia R. Jones (Cuthchie) former council member
Barbara Every Kassab artist
Akilah Levenstone island council member
Elmer Linzey introduced electric lights to Saba
Rufus Linzey introduced electric lights to Saba
Angelita Peterson artist
Joseph Richardson former administrator
Stella Richardson-Sloterdijk poet
Stacey Simmonds artist
Trene Blyden Taylor est. Wesleyan Holiness Church
Menno van der Velde island secretary
Norman Wathey aviation pioneer
Rolando Wilson island council member
Peter de Witte police chief commissioner for Saba, St. Eustatius, St. Martin
Bruce Zagers commissioner of finance
Is a famous person missing from this page?
Submit your Famous Saban
Saba Photographs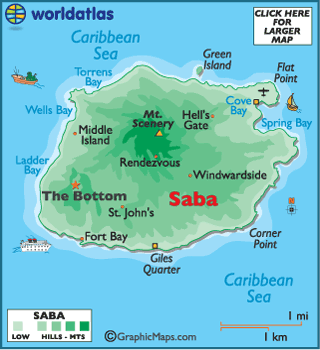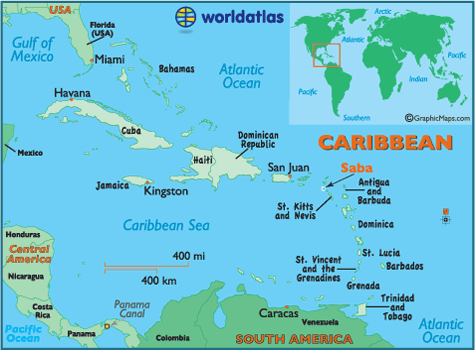 print this map