Curacao Travel to


ATTRACTIONS: (a few major)

Curacao is a sister of Aruba and Bonaire, the ABC group. Curacao is about 40 miles long and 10 miles wide, making it the largest island in the Netherland Antilles group.


Curacoa boasts spectacular bays and beaches.

The capital and major port of the island is Willemstad, a bustling city with lots of shopping, historic areas, religious centers and plenty of great restaurants featuring a mixture of European, West-Indian and East Asian flavors.

CONVENTION AND VISITOR BUREAUS:




GENERAL INTEREST:
Electricity: 110/130V, 50Hz
Times to Travel: Curacao is a warm, tropical destination year-round. The most popular months are December through April.

There is not a real rainy season, although October through February are the wettest months. Rains are short and generally fall at night.

Annual temperatures average between 80° and 85° F (26° and 29° C). The easterly trade winds help keep the island cool.

Hurricanes are not a factor for Caracao as it's located outside the hurricane belt.
TOURISM SITES AND LINKS:
PASSPORTS - TRAVEL VISAS - WARNINGS:
NOTE: Before making your travel plans to any worldwide destination, we strongly recommend you authenticate important details regarding all applicable health, passport and visa requirments. The people at Travel Visa Pro can answer all of your questions!
Curacao Photographs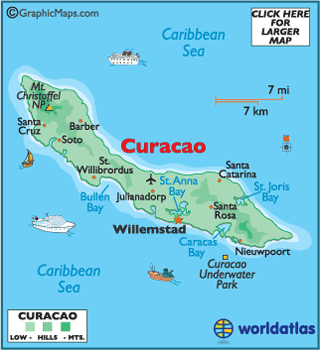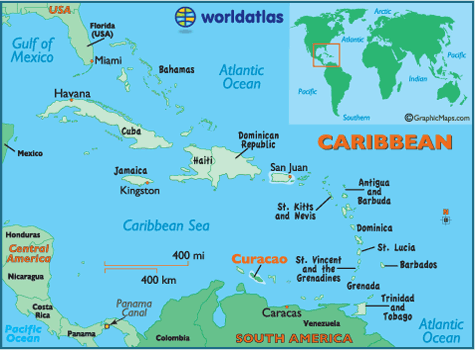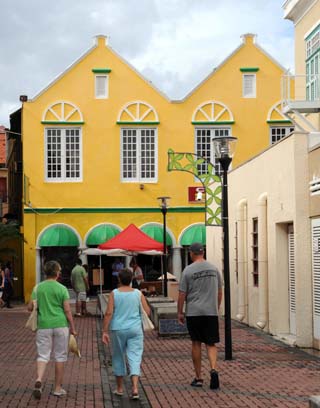 Colors of Curacao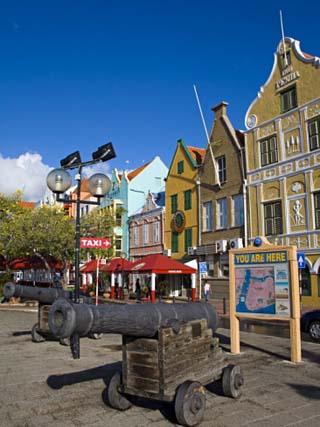 Stores on Handelskade...
by Richard Cummins
Buy This at Allposters.com