Bahamas's Information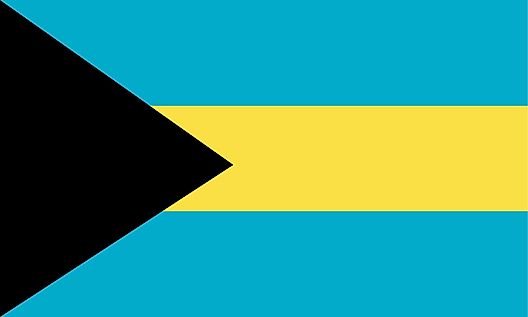 | | |
| --- | --- |
| Land Area | 10,010 km2 |
| Water Area | 3,870 km2 |
| Total Area | 13,880km2 (#155) |
| Population | 327,316 (#178) |
| Population Density | 32.70/km2 |
| Government Type | Parliamentary Democracy (Parliament) Under A Constitutional Monarchy; A Commonwealth Realm |
| GDP (PPP) | $9.07 Billion |
| Currency | Dollar (BSD) |
| Largest Cities | |
Archeologists believe that Taino people from Cuba and the island of Hispaniola migrated into the southern reaches of the Bahamas in the 11th century.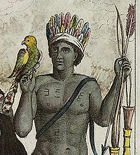 Those first settlers, known as Lucayans, lived across some scattered islands in the Bahamas when Christopher Columbus arrived in 1492.
There are a few other claims, as well as unsubstantiated opinions, but it is now widely accepted that Christopher Columbus's first landfall in this 'New World' was on the Bahamian island of San Salvador.
Like most other isolated islands, when the indigenous population had not been exposed to the outside world, diseases carried in by European explorers and their crew (unintentionally) decimated the local population; the same was true here for the Taino Indians.
Over the next century, or so, the Taino population was further decimated, as the islands became a major launching base for the Spanish conquest of the Caribbean, and they took the Taino with them as slaves.
Assorted factions from Europe (mainly from England) attempted to settle these islands in the early 17th century. In 1648, English Puritans established the first permanent European settlement on an island they named Eleuthera.
In 1670, England's King Charles II literally rented the islands for trading purposes to a group of English nobles that were at the time governing British colonies in North America, such as Maryland, Carolina, and New Jersey.

Over the next half century, these low-lying islands, with many places to hide, became a haven for pirates and lawlessness.
To curb those problems, Britain transformed the Bahamas into a crown colony in 1718, one first governed by Woodes Rogers, an English sea captain and privateer.
During the American War of Independence, the British-controlled Bahamas were a frequent target of American naval forces; in fact, American forces once briefly occupied the capital city of Nassau.
After the new country of America gained its independence in the late 1770s, thousands of disgruntled British loyalists (complete with their slaves) moved to the Bahamas.
Across their remaining colonies, mainly because of pressures applied on the home-front, the British abolished the slave trade in 1807. Soon liberated African slaves dominated the population of the Bahamas.

Through the mid 20th century the British remained in control. Then in 1964, the islands were granted some levels of internal self-governing. Full independence came July 10, 1973.
Since that day the Bahamas have moved forward into prosperity. Today tourism is the major industry, and these stunning islands of gregarious people, beautiful scenery and sunny skies are one of the most popular cruise ship and vacation destinations on the planet. Bahamas which celebrates its national day on July 10th, has a population of 316,182 and gained its independence 1973.
This page was last updated on July 12, 2016.
Countries & Territories Of The Caribbean