Sardinia Flag

Sardinia Flag: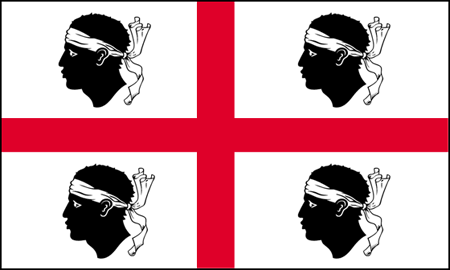 Sardinia (Sardegna) is a region of Italy, and this traditional Sardinian flag dates to the late 14th century. The white field is dominated by a red cross, and four moors heads.

Larger Sardinia flag

Sardinia Coat of Arms: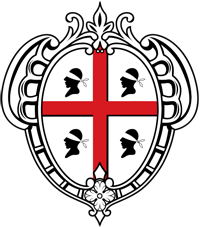 Sardinia's coat of arms features the national flag against an embellished shield.
Sardinia Photographs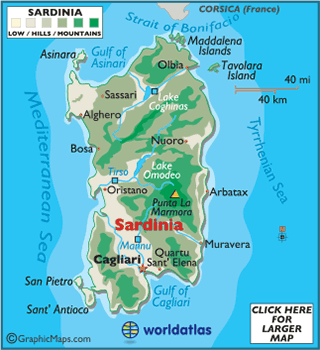 print this map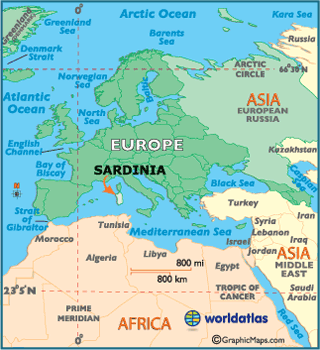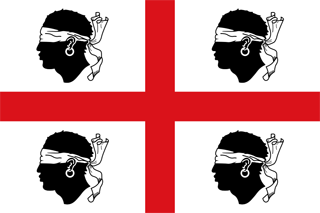 Sardinia's original flag, featuring blindfolded moor's heads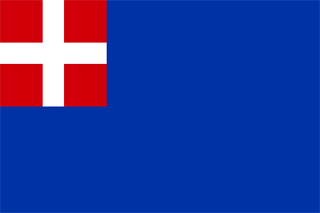 Flag of the Kingdom of Sardinia (1782-1802)