Isle of Capri – Map & Description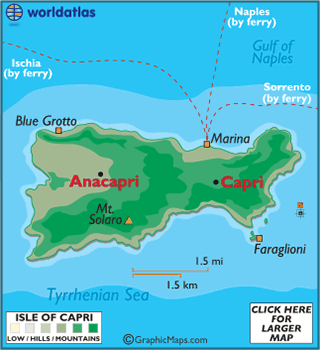 The mountainous Isle of Capri is located 19 miles south of Naples, Italy, on the edge of the Gulf of Naples and directly west of the Sorrentine Peninsula and the stunning Amalfi Coast. This limestone rock is famed for its unparalleled scenery and sea views, the Blue Grotto, and the numerous ruins of Imperial Roman villas.

A bit on the pricey side, the Isle of Capri is a very popular holiday destination for worldwide travelers and most arrive from Naples by ferry. The island has two individual communities (or communes), Capri and Anacapri, and both are positioned high in the hills.
From Capri, dependable ferry service is available back to Naples, as well as Ischia and the Amalfi Coast.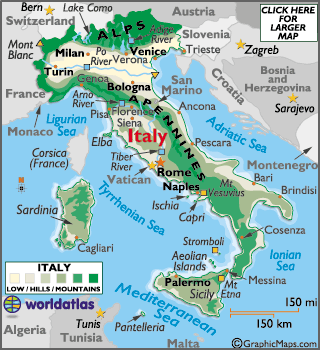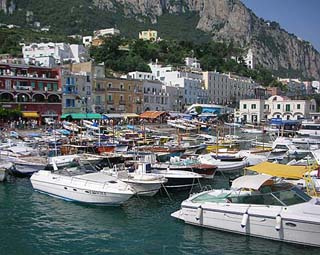 Isle of Capri's main harbor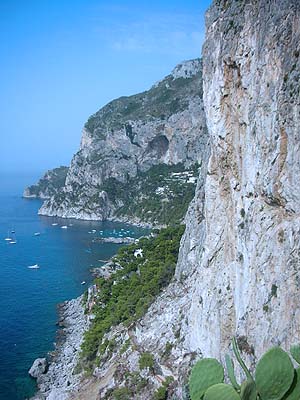 Rugged coastline of Capri