Balearic Islands Flag

Balearic Flag: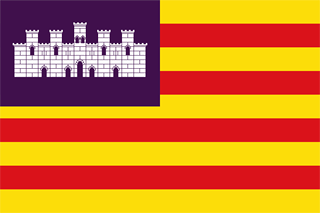 The Balearic Islands are an autonomous division of Spain, and the red and yellow colors reflect that association. The field is the same as the flag of Aragon, which the islands belonged to in medieval days. The canton (upper left) is the emblem of Palma de Majorca, the island's capital city.

Larger Balearic flag

Balearic Coat of Arms: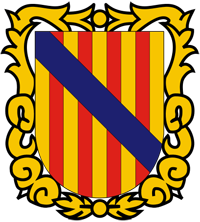 The Balearic Islands coat of arms is a yellow shield containing four red stripes and a diagonal blue band; surrounding the shield is an ornament of golden lambrequins acanthus leaves.
Balearic Islands Photographs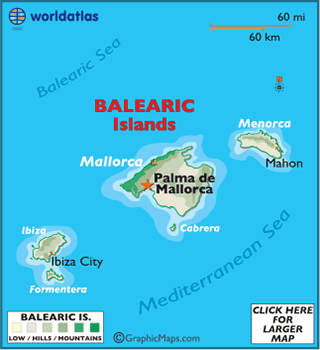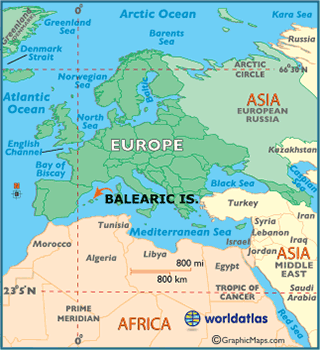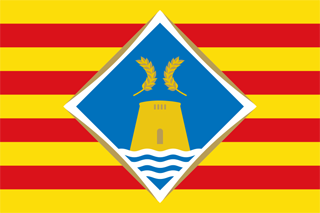 Flag of Formentera Island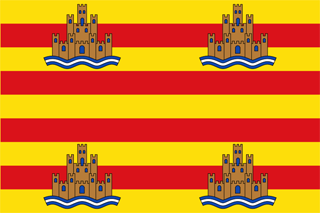 Flag of Ibiza Island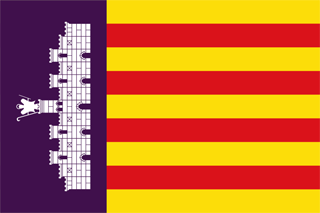 Flag of Mallorca Island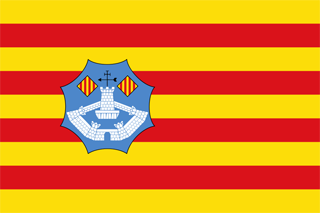 Flag of Menorca Island