Azores Flag

Azores Flag: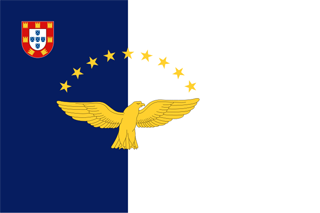 The Azores flag was officially adopted in 1979. The colors used (blue and white) are said to be derived from a royal Potuguese flag, now out-of-use. It features the Emblem of Portugal upper left.

Larger Azores flag

Azores Coat of Arms: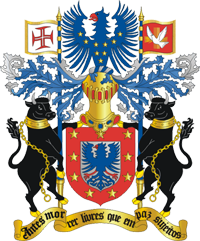 The Azores coat of arms is composed of two chained black bulls supporting a shield displaying a blue eagle. Each bull holds onto a flagpole whose flags bear Christian symbols.

The scroll below reads: Antes morrer livres que em paz sujeitos (Rather die free than in peace be subjugated).
Azores Photographs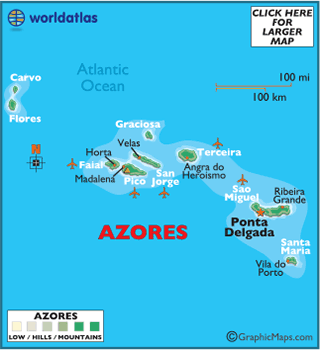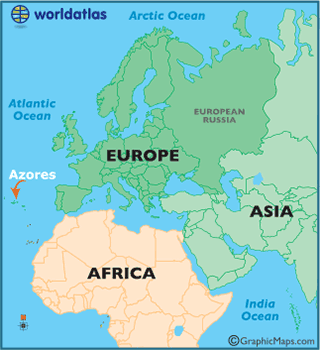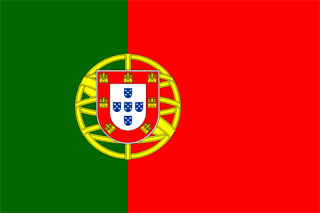 Flag of Portugal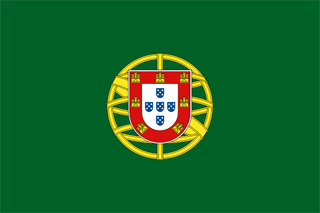 Portuguese President of the Republic flag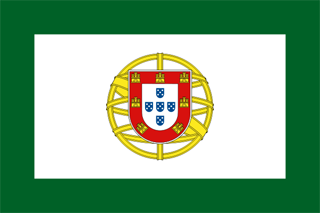 Portuguese Assembly of the Republic flag