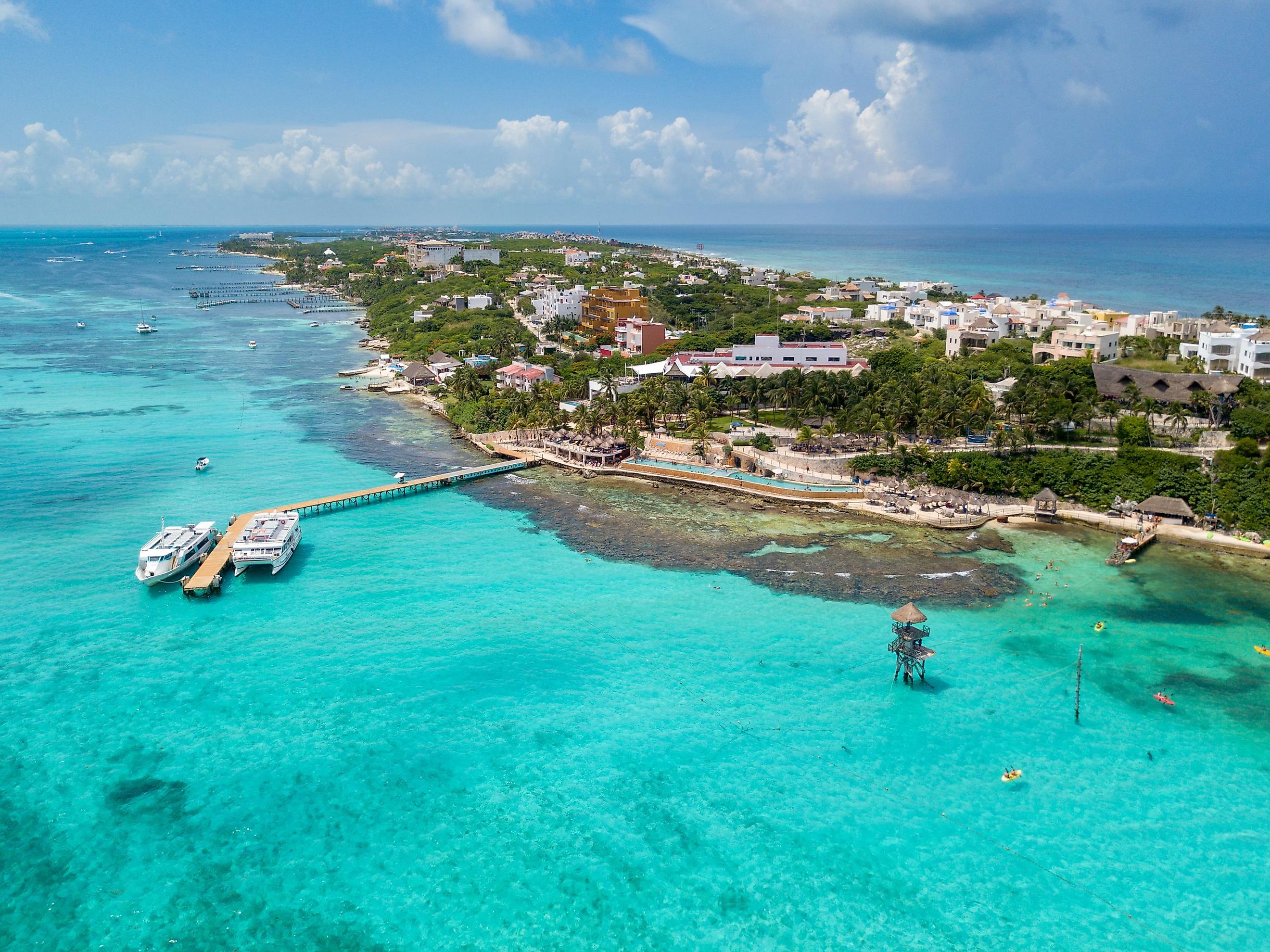 Covering an area of only 4.22 km2, Isla Mujeres is a small Mexican island that is located approximately 13 km off the northeastern coast of the Yucatán Peninsula in the Caribbean Sea. The island serves as the meeting point of the Caribbean Sea and the Gulf of Mexico. Isla Mujeres is administered under the Isla Mujeres Municipality of the Mexican State of Quintana Roo.
Geography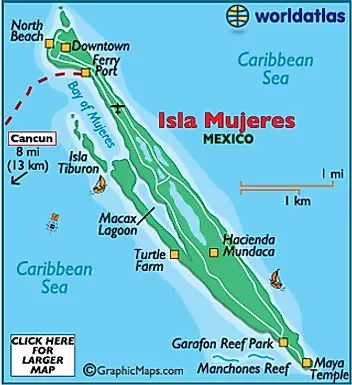 Isla Mujeres measures about 7 km in length and has a maximum width of about 650 m at its widest point. The island experiences severely hot and humid summers with an average temperature between 24 and 30 °C, with June to September as the hottest months. From mid-May to September, numerous whale sharks gather in the waters near the island. Several endangered sea turtles are also found here. The island is considered one of the world's best places for catching sailfish.
Brief History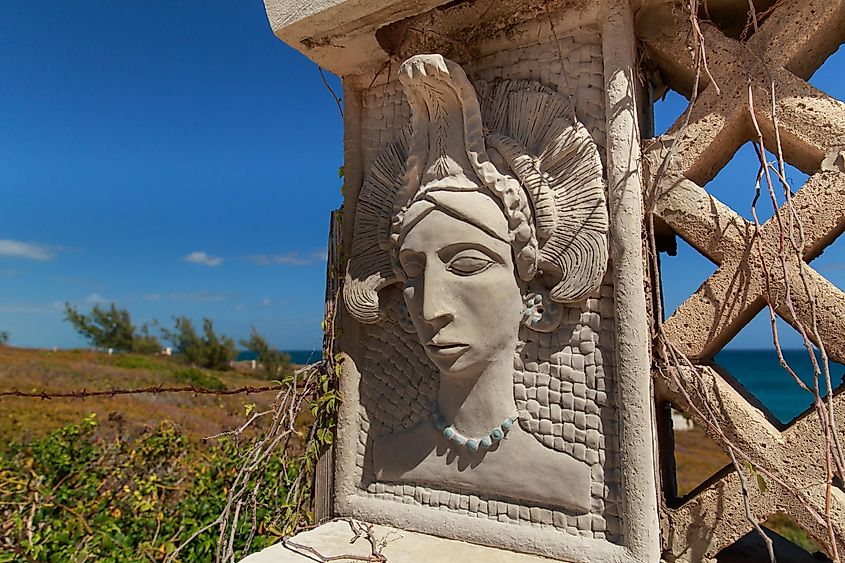 The history of the island dates back to 564-1516 CE when it was a part of the Maya province of Ekab. The island served as a sacred site for the Mayan people during the Pre-Columbian era. It was maintained as a sanctuary for Goddess Ixchel, who was the Mayan goddess of fertility and medicine. The Mayans also harvested salt from the various "Salinas" (small salt lagoons). Salt was generally used as a currency for commercial goods along the entire Mayan region. It was also used for the preservation of medicines and food.
In 1517, the Spanish explorer Francisco Hernández de Córdoba arrived on the island and named it "Isla Mujeres" ("The Island of Women") referring to the numerous golden, silver, and clay images of the Mayan goddess he found scattered throughout the island. Several Mayan ruins have recently been discovered by the National Institute of History and Anthropology in Mundaca Hacienda. In the early 1800s, the island served as a favorite place for pirates, and the notable buccaneers Jean Lafitte, Henry Morgan, and Hernan Mundaca spent much of their time on the island.
The Isla Mujeres Island can easily be reached by ferry boats from the city of Cancún. Many coral reefs are located near the island, particularly in the Garrafon Reef Park which is also a popular destination for tourists to enjoy scuba diving and snorkeling. The Cancún Underwater Museum is located on the western coast of Isla Mujeres.