Environment
Highest Mountains In Portugal
Piquinho in the Azores is the highest peak in Portuguese territory, while Torre is the highest on the mainland.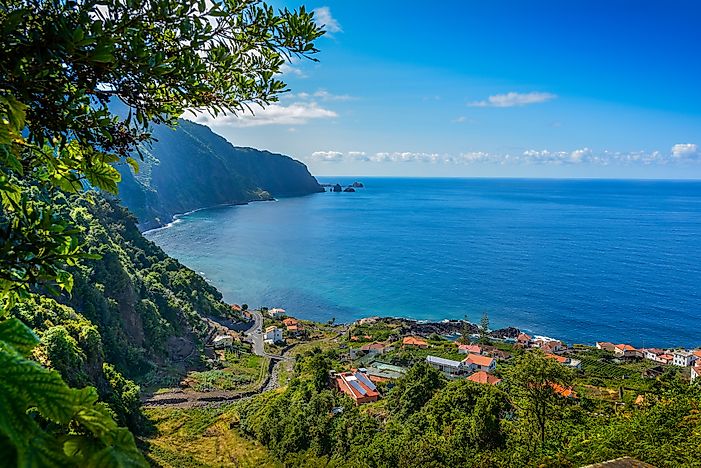 Portugal, officially known as the Portuguese Republic, is located in the Iberian Peninsula, Southwestern Europe. Bordered by the Atlantic Ocean and Spain. Portugal consists of two archipelagos in the Atlantic Ocean; Madeira and Azores. It is one of the warmest countries in Europe with a Mediterranean climate. The country's capital and largest city is Lisbon which is the heart of the country's economy resulting in the highest number of inhabitants in the country. Portugal covers an area of 35,604 square miles and an estimated population of 10 million. The northern part of the country is mountainous but the central and southern part is characterized by plateaus, rivers, valleys, and plains. The mountains of Portugal were formed by volcanic activities.
Highest Mountains In Portugal
Piquinho Mountain
Mount Piquinho, also known as Mount Pico, is the tallest mountain in Portugal with an elevation of 7,713 feet above sea level. It is found in the mid-Atlantic archipelago of Azores on Pico Island. It is a stratovolcano made up of several layers of hardened lava, pumice, volcanic ash, and tephra. Historical records show that the mountain has a history of violent eruptions. In 1562, an eruption produced lava that reached the sea in while in 1718, an eruption produced enough lava to reach the coast. The region around the mountain is considered seismically active and is monitored by the seismic and volcanic monitoring centers.
Torre (Estrela Range) Mountain
Mount Torre (Estrela Range) is the tallest mountain in mainland Portugal and the second highest in the whole republic with an elevation of 6,539 feet above sea level. It is found in Seia, Guarda District, Portugal. A unique feature of the peak is that it is accessible by paved roads.
Ruivo de Santana

Ruivo de Santana also reffered to as the Pico Ruivo de Santana is located near the Curral das Freiras in Madiera Island. It has an elevation of 5,421 feet making it the highest mountain in Madiera and the third tallest in Portugal. Its peak can only be reached by foot with the easiest and the mot preferred route being from Achada do Teixeira but also the route from Pico do Areiro can be used though it is strenuous.
Ruivo do Paul
Pico Ruivo do Paul is the second highest mountain in Madiera region after Pico Ruivo de Santana, and the fourth highest in Portugal at large. It has an elevation of approximately 4,900 feet above sea level. It is located near various peaks like Pico da Junqueira and Pico Fernades.
Cedro
Pico de Cedro, the third highest mountain in Madiera region and the fifth highest in Portugal, is located near Curral das Freiras in Madiera, Portugal. It has an elevation of 4,687 feet above sea level and is located near Pico Ruivo de Santana and Pico do Arieiro.
Significance of these Mountains
Various mountains in Portugal are important tourist attraction sites and attracts hundreds of tourists yearly. Resorts, restaurants, and gift shops have been established leading to employment opportunities to the locals. Living standards and infrastructure have also been improved over the years. The mountains also stabilize the climate of the country and act and provide a habitat for animals and plants.
| Rank | Highest Mountains in Portugal | Elevation |
| --- | --- | --- |
| 1 | Piquinho | 7,713 feet |
| 2 | Torre (Estrela Range) | 6,539 feet |
| 3 | Ruivo de Santana | 5,421 feet |
| 4 | Ruivo do Paul | 4,900 feet |
| 5 | Cedro | 4,687 feet |
| 6 | Junqueira | 4,662 feet |
| 7 | Covao da Costa | 4,576 feet |
| 8 | Fonte do Juncal | 4,574 feet |
| 9 | Fernandes | 4,566 feet |
| 10 | Arieiro | 4,551 feet |
This page was last updated on April 25, 2017.
Citations
Your MLA Citation
Your APA Citation
Your Chicago Citation
Your Harvard Citation
Remember to italicize the title of this article in your Harvard citation.