It is a common misconception that all rivers flow south or all rivers in the Northern Hemisphere flow towards the equator. However, the truth is that, like all objects, rivers flow downhill because of gravity.  They often take a path with the least resistance, and this path can follow any direction, including south, north, west, or east, or other directions in between the four coordinates. The direction of flow is determined mostly by the area's topography located between the headwater (origin) and mouth (destination). Also, rivers not only follow one direction; some turn and twist in several directions.
It is important to note that a compass direction does not influence the flow of a river. Unfortunately, some people refer to uphill as north and river's mouth as south. To them, the north must be higher than the south. This notion could be the popular myth that makes most people believe that all rivers flow south. While it is true that most rivers flow south, some rivers actually flow from south to north. Since the direction of flow is influenced mostly by topography, some headwaters or sources (mountains) are located to the south of the mouth or destination. In this case, the river will flow in a northerly direction.
Another common misconception is that only two world's rivers, St. Johns River (US) and River Nile (Africa), flow north. The truth is that the two rivers are examples of the many rivers that flow northwards. However, the exact number of the northward-flowing rivers has not been established. In the US, at least 48 rivers in 16 states flow north, including nine in Alaska and eight in Washington. According to some sources, South America has the highest number of northward-flowing rivers.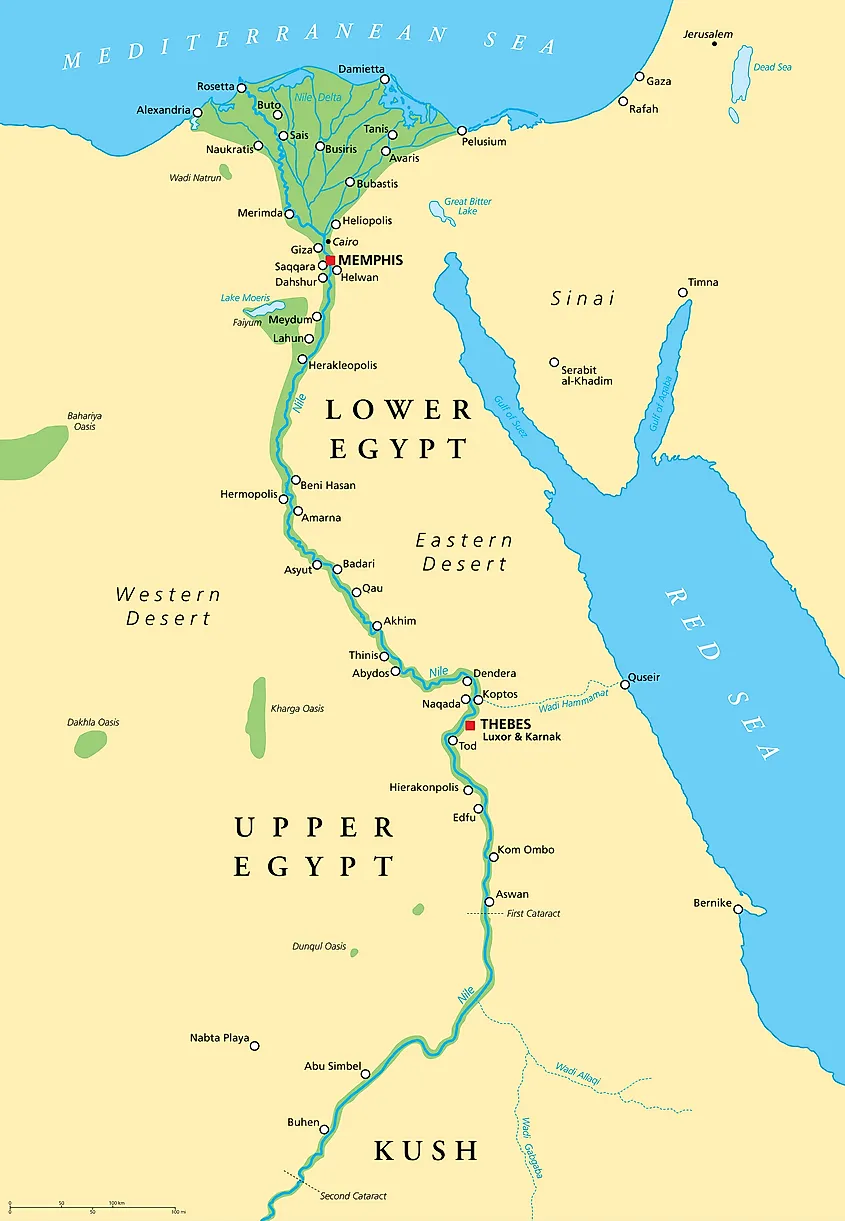 River Nile, the world's longest river at 4,258 miles, is the longest northward-flowing river. The Nile has two main tributaries, White Nile (originating in South Sudan) and Blue Nile (Ethiopia). The two rivers meet in Sudan and flow northwards, through 10 other countries, into the Mediterranean Sea. Apart from the Nile, other rivers are Lena, Athabasca, Bighorn, Fox, Ob, and Red River. Theme and Danube River, Europe's longest river, have several tributaries originating from the north. Below is a partial list of rivers (length listed when known) that run north. We have not listed rivers that run to the northwest.