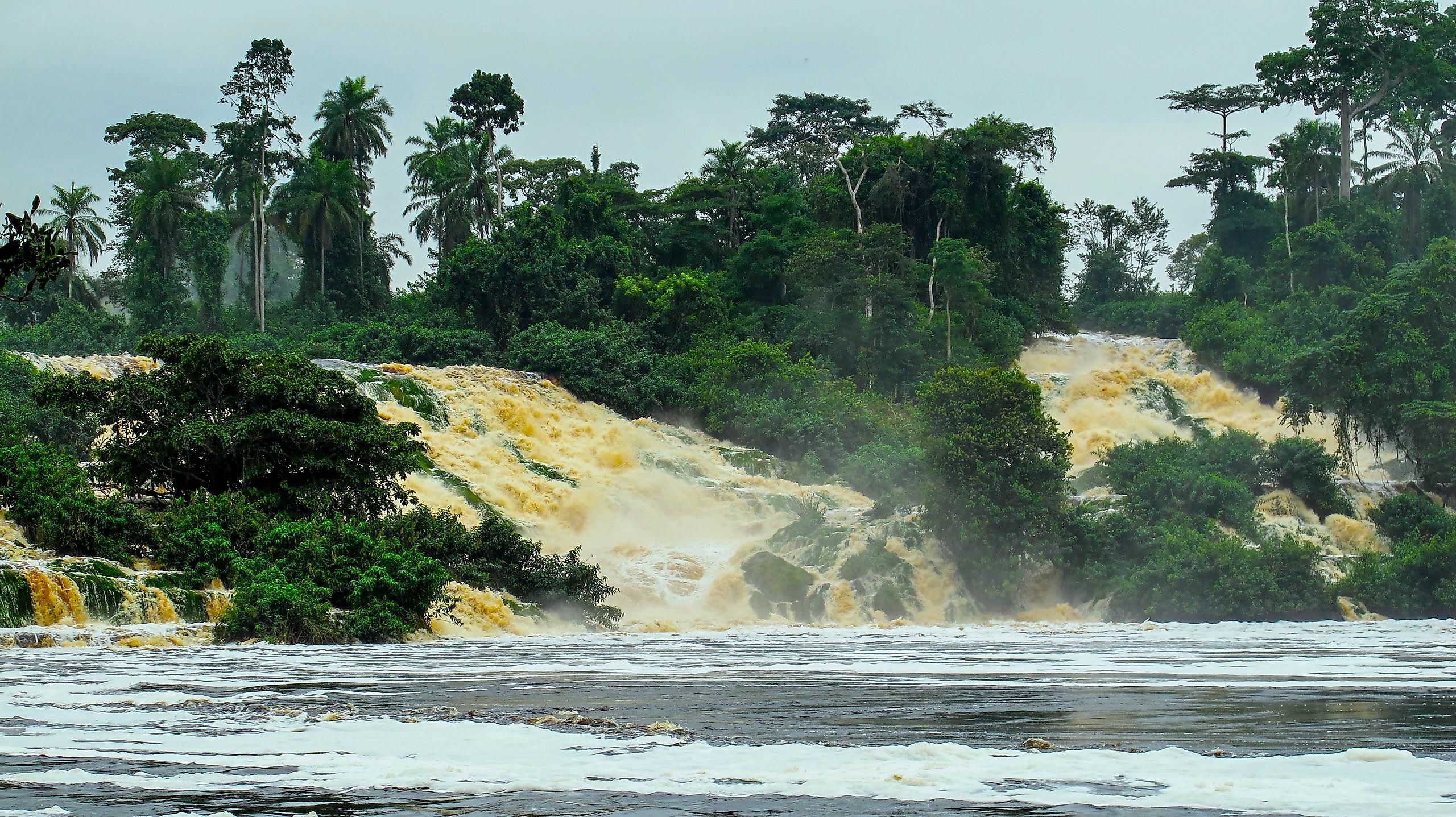 The Ivindo River is a river located in Central Africa. It flows mainly through Gabon, with smaller parts also flowing through northern Congo and southern Cameroon. The Ivindo is a vital waterway, flowing for over 720 kilometers and eventually into the Ogooue River, which empties into the Atlantic Ocean. Though it only flows through one major city in Gabon, the Ivindo River has been an important part of local communities and integral to communication and sustenance for centuries. It is also vital to the rainforest it flows through, providing water and food for some of Africa's most important faunal species. It is known for its spectacular beauty, especially its stunning waterfalls.The river flows mostly through sparsely populated areas of Central Africa. It is an essential source of water and fish for local communities. Its waterfalls create vital electric power, and its waters provide a means of communication between villages.  
Geography Of The Ivindo River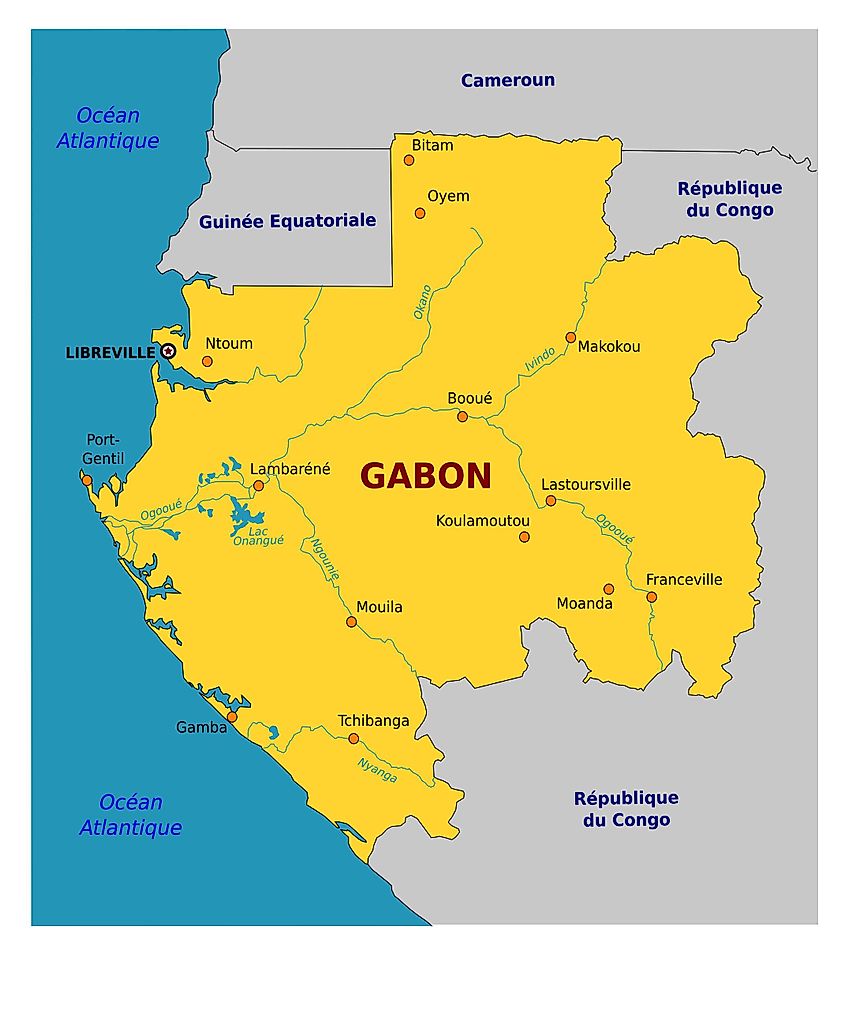 This mighty African River flows for 720 kilometers and has a drainage basin of over 62,000 square kilometers. It flows through some of Africa's wildest and most beautiful rainforests. The upper section of the river is gentle and flows through the plateau of eastern Gabon. Once the river reaches the town of Makokou, its flow becomes faster as it moves through gorges and several beautiful waterfalls.The surrounding rainforest has a tropical climate with temperatures ranging between 22 and 26 degrees Celsius, depending on the season. As Gabon is located close to the equator, there are only two seasons: rainy and dry. The river is known for being one of the only large blackwater rivers in the region due to the significant organic decomposition in the waters of its tributaries. The river runs through Ivindo National Park in Gabon, home to various plant and animal species. 
Ivindo National Park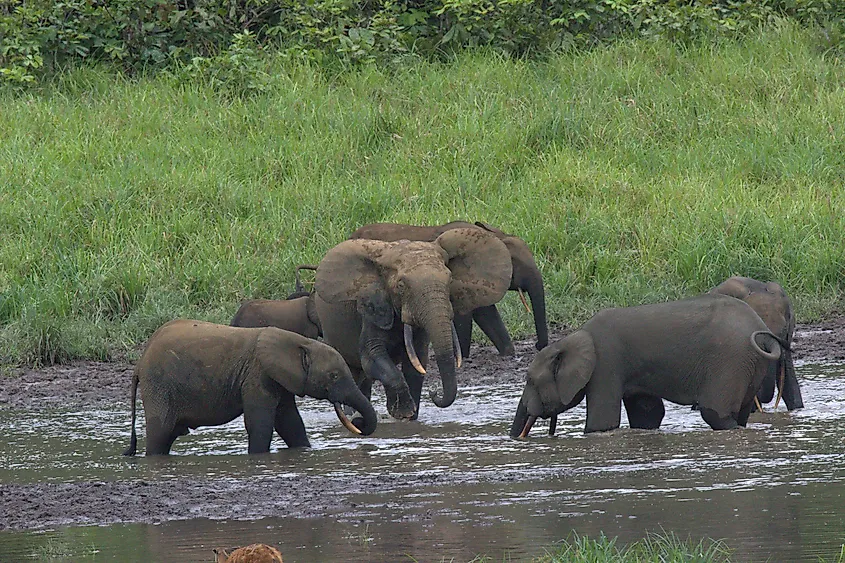 The Ivindo River flows through Ivindo National Park. Created in 2002 by the then-president of Gabon, Omar Bongo, the park is located on the border of the Ogooue-Ivindo and Oogue-Lolo provinces. In 2021, Ivindo National Park was designated a UNESCO World Heritage Site as an example of a relatively intact tropical forest ecosystem and its impressive biodiversity. Some of Africa's rarest and most iconic animals are residents of the park, including forest elephants, chimpanzees, gray parrots, and gorillas. The spectacular Mongouli and Kongou waterfalls of the Ivindo River are two of the biggest draws for visitors.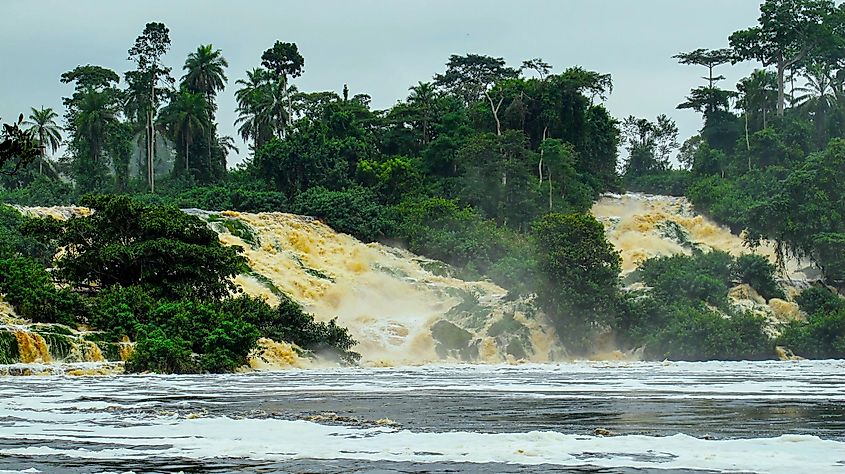 The Ivindo River is famous for its beautiful waterfalls. One of the waterfalls on the river is Kongou Falls or Chutes de Kangou. It is a stunning display of aquatic power, with a drop of over 50 meters. The next famous waterfall on the Ivindo is Mingouli. Also located in the Invido National Park, Mingouli has a height of over 40 m and is built of a series of cascades. These waterfalls are sometimes called the Wonders of Invindo," and they are two of the river's main tourist draws.
The pygmy word bai means a forest clearing with a river running through it. Langoue Bai is located in Ivindo National Park. It was discovered in 2001 by biologist Dr. Michael Fay, who did a 2000-mile trek across the Congo and Gabon. This biome is one of the last undisturbed ecosystems of its kind left in Africa. Scientists believe the clearing was slowly carved out by Gabon's forest elephants. The clearing now serves as a refuge for wildlife, a vantage point for safari tourism, and a center for scientific monitoring of local fauna.
Local Flora And Fauna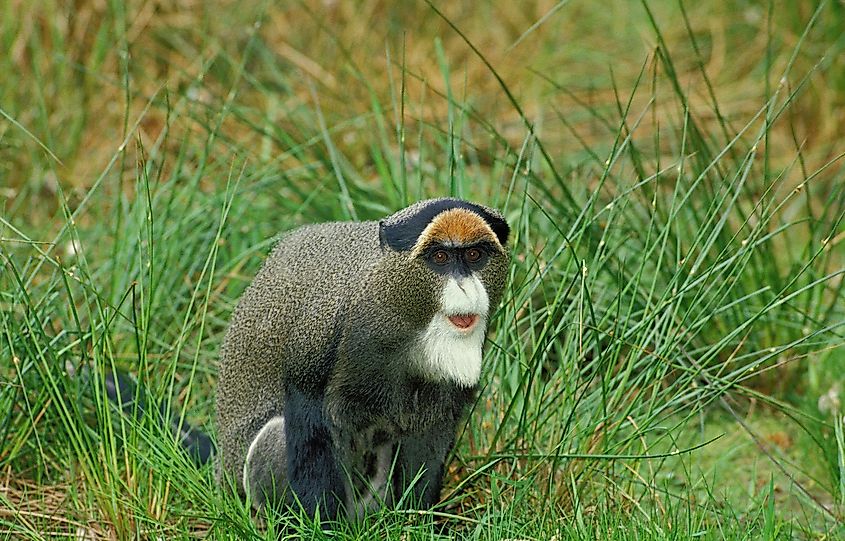 The Invido River and its surrounding rainforest are home to a diverse array of plant and animal species. This lush and vibrant environment is perfect for a variety of endemic flora. Vines, flowering trees like the African cherry and fig tree, African oil palm, and towering trees all form the canopy of this rainforest. The Ivindo River is also home to a variety of animals, many of which are unique to the region. One of the most notable animals is the region's elusive lowland and eastern gorillas, both of which are endangered. Chimpanzees are another primate species found in the region. Other interesting endemic species include pangolins, scaly anteaters, gray parrots, and De Brazza monkeys. Forest elephants, which are smaller than their savannah cousins, can also be found roaming the Gabon rainforest. These are just a few examples of the many different plant and animal species that live in and around the Ivindo River.
The Ivindo River is a beautiful blackwater river in Central Africa. The river is an integral part of the local rainforest and its many endemic species of birds, fish, and animals. With its many rapids and waterfalls, the river is a tourist attraction and an integral part of the local communities it flows through, connecting Gabon with its northern neighbors.