The Oroville Dam, constructed in 1968, is an earthen embankment dam situated east of the city of Oroville in the US State of California. The dam's primary purpose is to provide a steady water supply, as well as the generation of hydroelectricity and flood prevention.
About The Oroville Dam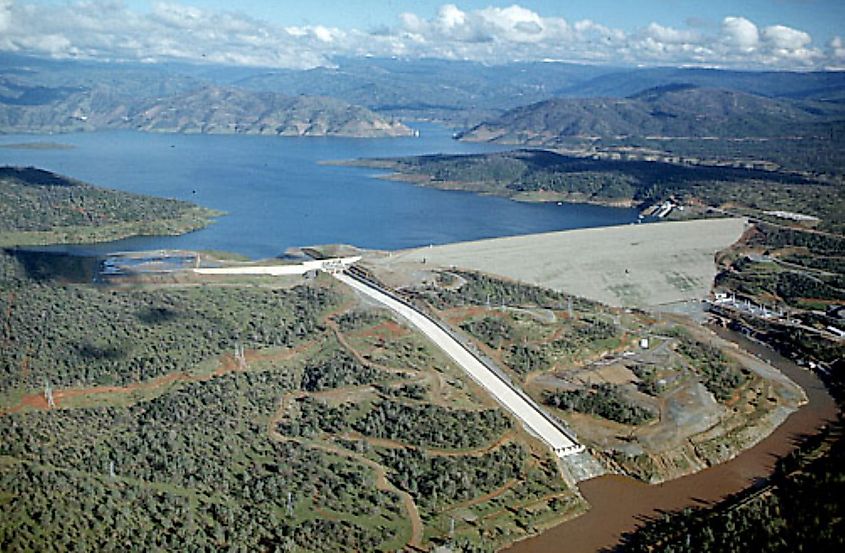 The Oroville Dam is an embankment dam which means this dam has been created through the combination of several earthen materials and is far less likely to experience seepage of any kind. The Oroville Dam is a 12-minute drive from the center of its namesake town Oroville, California, which has a population of about 15,000 people and is located 7 hours from Los Angeles and 1 hour from Sacramento. The Oroville Dam sits along the Oroville Dam Road and is nestled between the Potters Ravine Recreation Area and the Loafer Creek Recreation Area. 
The California Department of Water Resources manages the Oroville Dam. The dam stands at a massive 235 meters. The length of the dam is 2,109 meters. The Oroville dam has led to the creation of Lake Oroville - the state's second-largest reservoir having a total capacity of 3,537,577 acre-feet. The hydroelectric power generation rate of the Oroville Dam is approximately 1600 GWh per year. 
History Of The Oroville Dam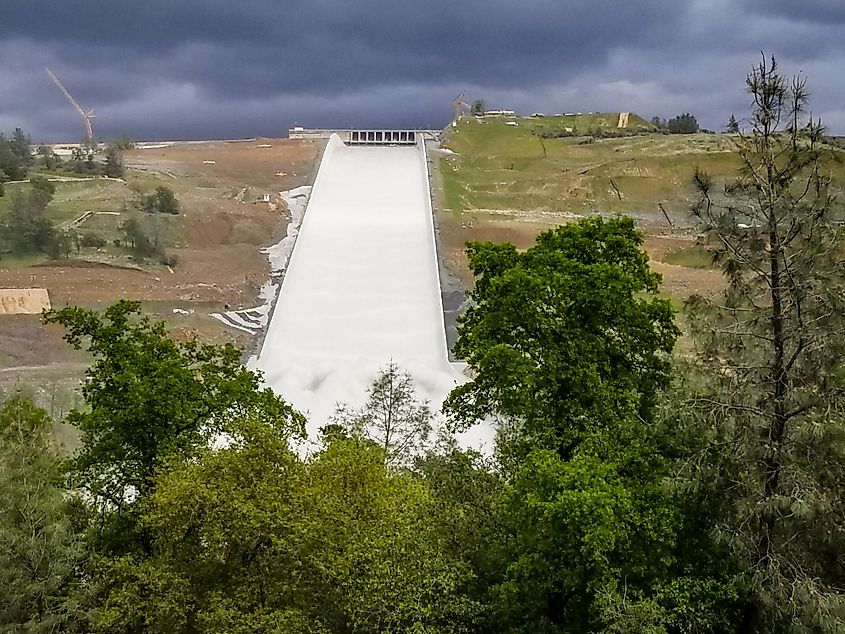 The Oroville Dam came about due to the massive population boom in California after the end of the Second World War. The need for water generation increased significantly, and in 1951, the Oroville Dam was proposed in the Feather River Project by A.D Edmonston so that water could be sent to the south and central California. The ground was broken in 1957, and construction began in 1961. The dam was completed in 1968. The dam's plan was eventually incorporated into the California State Water Project in 1960, which is the foundation for California's complex water distribution system today. Environmental advocacy groups suggested that the dam be reinforced in 2005 with concrete rather than rely on its earthen spillway. These concerns were ignored by the water agencies that looked after the dam. Workers were injured in 2009 when an old river valve, remaining from the initial construction in 1961, spilled over. The spillway was observed to have cracked in 2013 and 2015. Heavy rainfall in 2017 damaged the dam's spillways and prompted an evacuation of nearly 200,000 people. The evacuation order was eventually lifted, and the Oroville Dam underwent repairs in 2018. There is also a concern about the effects of the dam on the fishing industry. The Oroville Dam's placement has halted fish migration in the Feather River.