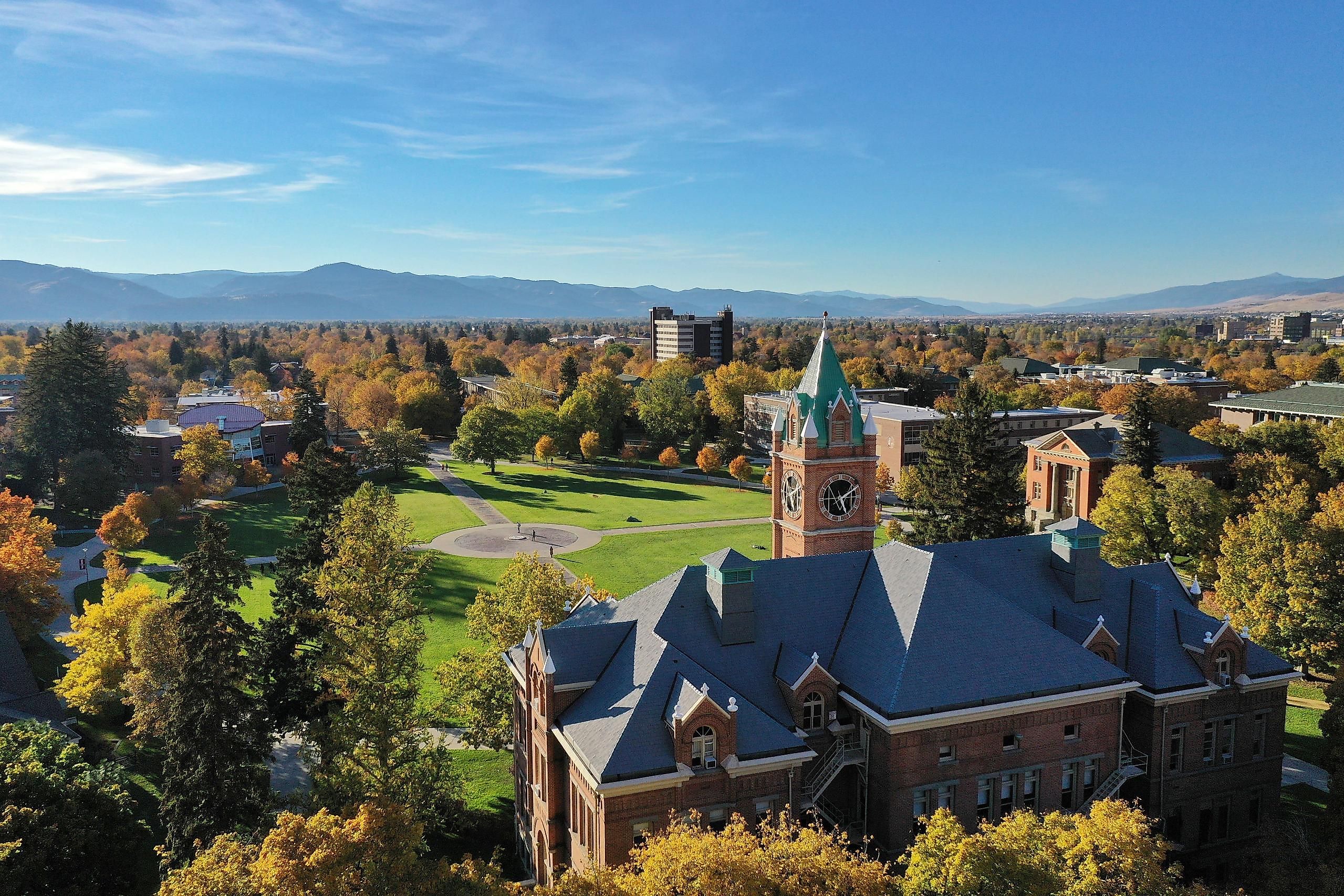 8 Stunning Winter Getaways in Montana
Known for being one of the coldest states in the USA, Montana is one place that truly transforms during winter. From water to ice and green to white, the entire landscape turns from lush greenery to a mysterious yet serene icy wonderland. Moreover, with a plethora of beautiful national parks, unique landscapes, and historical towns, there is a lot to do during Montana in the winter. So, whether you are an adrenaline lover or a nature enthusiast, here are some of the top winter getaways in the lovely state of Montana.
Glacier National Park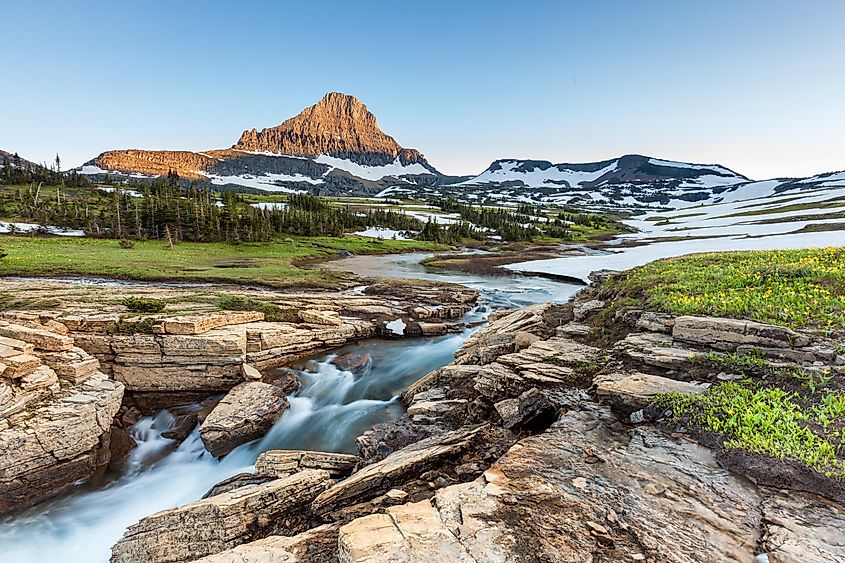 Located in northwestern Montana along the Canada-United States border, Glacier National Park is one of the most scenic winter getaways in the state. This park is home to more than 4,000 sq. km. of natural beauty housing two mountain ranges and upwards of 100 lakes, which all turn into a snowy wonderland during winter months. Also, being a protected park as well as a UNESCO Biosphere Reserve, this park is filled with a wide range of animal and plant species. Namely, out of the 100+ animals said to live at this park, some such as the grizzly bear and lynx which are threatened species can also be found in their natural environment at Glacier National Park.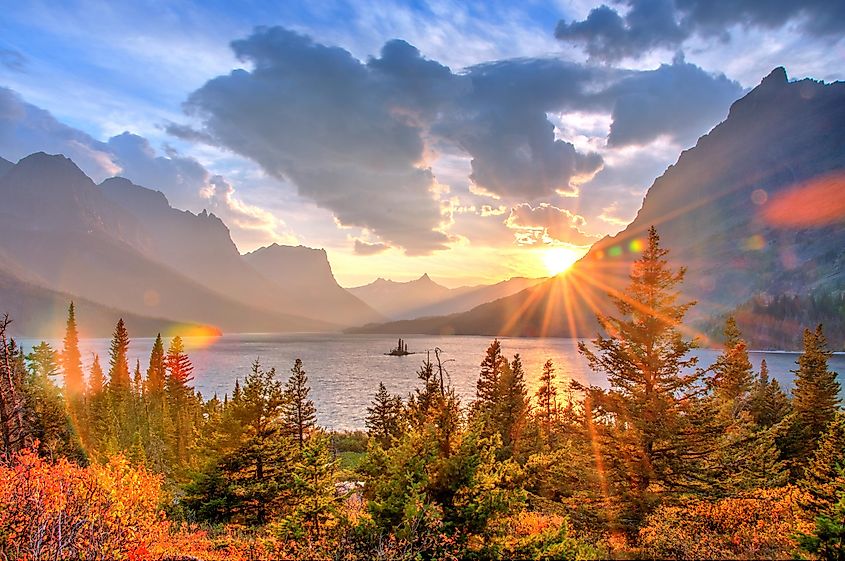 If you do plan a winter trip to this park, there are a few highlights which can make your trip perfect. Probably the most renowned is "Going-to-the-Sun Road" which is arguably the most scenic drive you can take in the Park. Surrounded by snow-covered mountains along a twisty road that tops out at the 2000 metre-high Logan Pass, this two-hour and approximately 80 km drive is sure to be a lifetime experience. For those of you who want to enjoy a closer look at the winter wonders, you can also take a hike along one of the many paths such as Hidden Lake Overlook which puts you on top of the beautiful Hidden Lake. With all these things to do, Glacier National Park is one of the most visited parks in America and the perfect winter gateway for a nature lover!
Red Lodge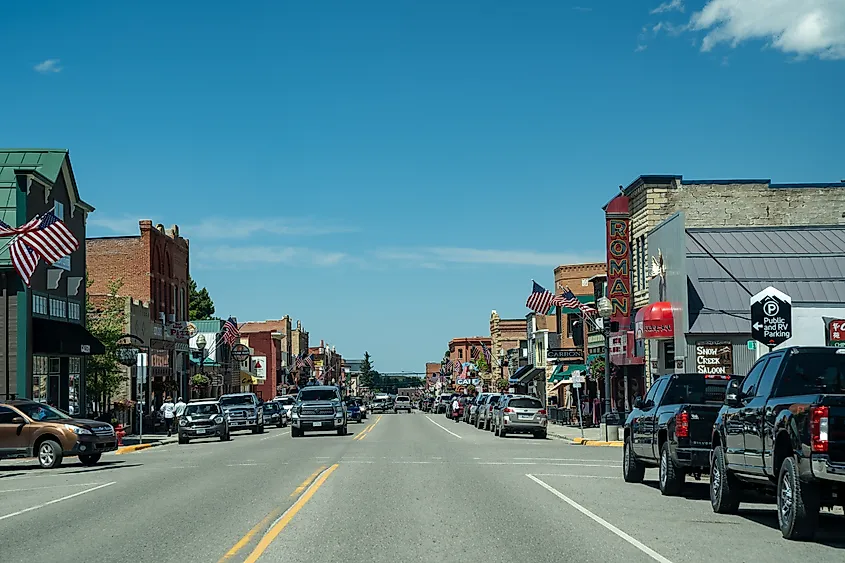 The county seat of Carbon County in Montana, Red Lodge is a small town with a lot to offer. Encompassed in an area of 7 sq. km. this town of 2,200 odd people is known for being a hidden gem when it comes to winter vacation spots. While one of the biggest attractions nearby is Yellowstone National Park which is just down the scenic Beartooth Pass, the town also has many winter activities for tourists. For example, the local Red Lodge Mountain is home to one of the state's best ski resorts which offers a long season all the way from Thanksgiving to early April. So, whether you are free in early winter or near the end, this lodge is open with its short lift lines and low-cost tickets so everyone can enjoy some skiing. Along with Red Lodge Mountain, the town is also surrounded by other mountains such as Beartooth and Absaroka which are full of beautiful hiking trails such as "The Beaten Path" which can show you some amazing sights.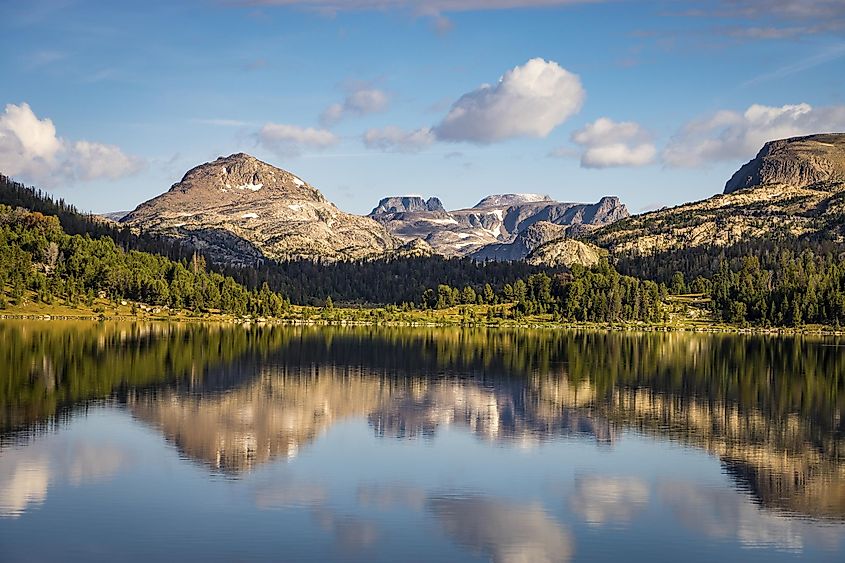 However, unlike some national parks and wildlife reserves, Red Lodge also has some winter civilization on offer for an all-around vacation. You can spend your day with the locals around town or enjoy local history at the Carbon County Historical Society & Museum. If this isn't to your liking, enjoy a meal at the famous Cafe Regis on 16th street which is known for its appetizing cinnamon rolls. Follow this up with some sweets at the Montana Candy Emporium nearby and viola, you have yourself a fun yet peaceful small-town winter getaway!
Whitefish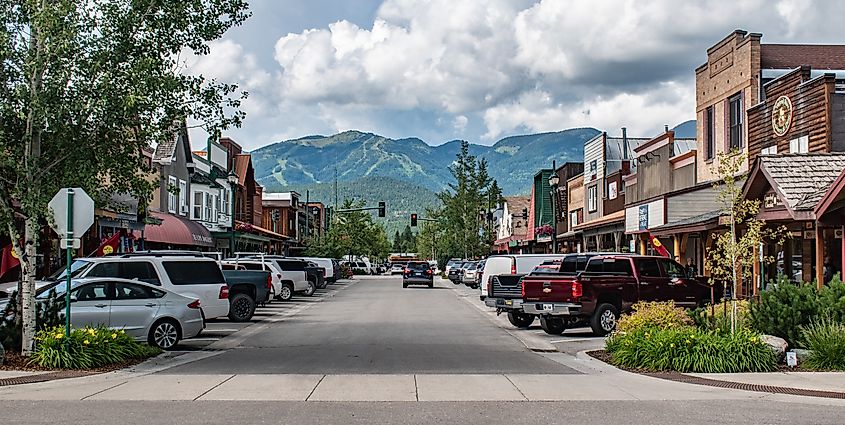 Located in Flathead County, Montana, Whitefish is a popular ski and outdoor town ideal for a winter vacation. Specifically, situated near the 32 sq. km. area of Whitefish is the renowned Whitefish Mountain Resort which is filled with adrenaline-pumping activities that can make your winter enjoyable. From skiing along the tens of routes to taking a hike up the many trails, there is a lot to do at this lively resort. Parallelly, the resort also has beautiful dining options for a complete winter vacation spot perfect for both you and your family. Along with this, Whitefish is located near both Glacier National Park and Whitefish Lake which are both serene spots for enjoying the natural beauty of Winter in Montana!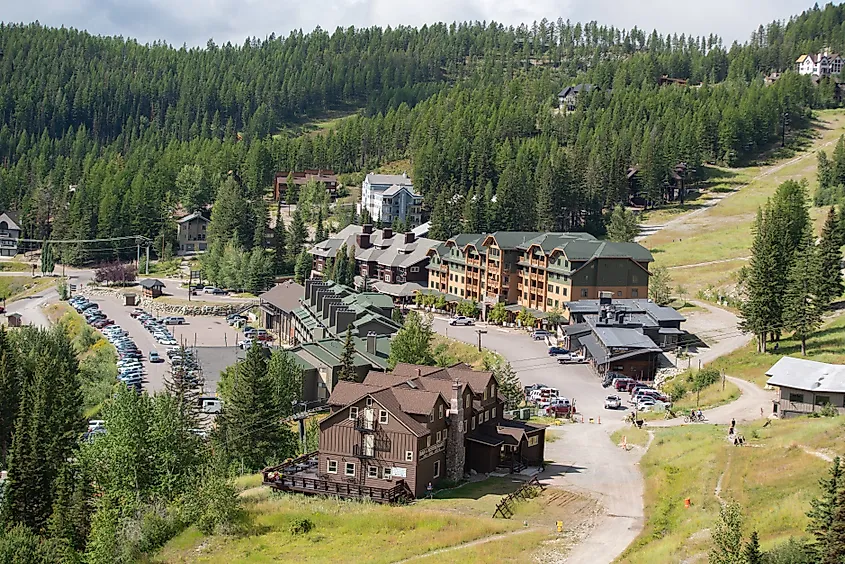 While it may have some of the best winter sports and activities, Whitefish is also a great town with lots of cultural and artistic importance. The town holds amazing events such as the Whitefish Winter Carnival in February which is full of snow sculptures, plunges into the nearby lake, and many more unique areas. Even if you don't go during an event, the downtown area is full of tourist traffic during winter and has lots of arts & crafts, home decor, gifts, and other shops for a fun day out. To top it off, Whitefish is well connected via the U.S.-93 so getting here isn't too much of a hassle.
Yellowstone National Park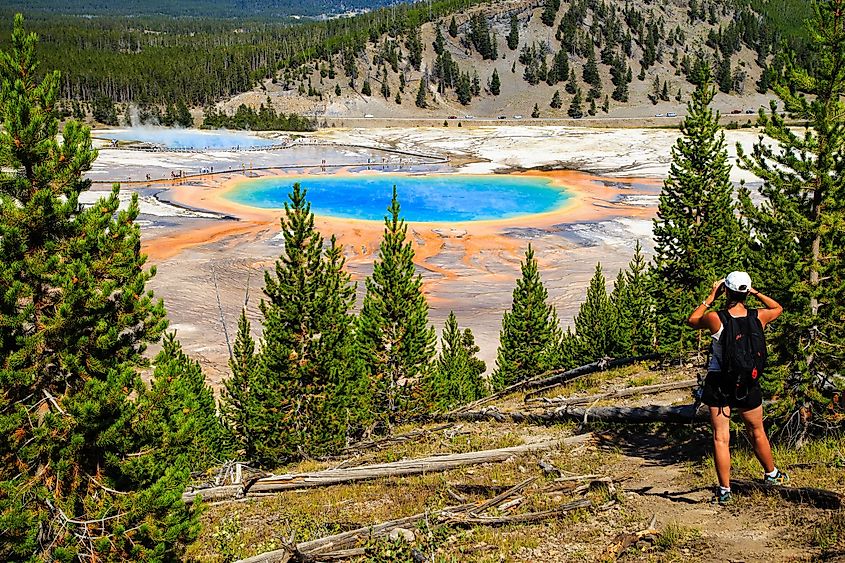 Located in Montana, Idaho, and also Wyoming, Yellowstone National Park is one of the world's most well-known parks of its kind and is often lauded as being the first national park. This massive 9,000 sq. km. UNESCO World Heritage Site is home to some of the most diverse natural sights and beauty that you can witness anywhere. Since its establishment by President Ulysses S. Grant in 1872, Yellowstone has been one of the most famous tourist spots in the region and also one of the most beautiful places to visit year-round. Specifically, when it comes to things to do at Yellowstone National Park, the list is truly endless which is a testament to the immense 4+ million visitors the park got in 2021.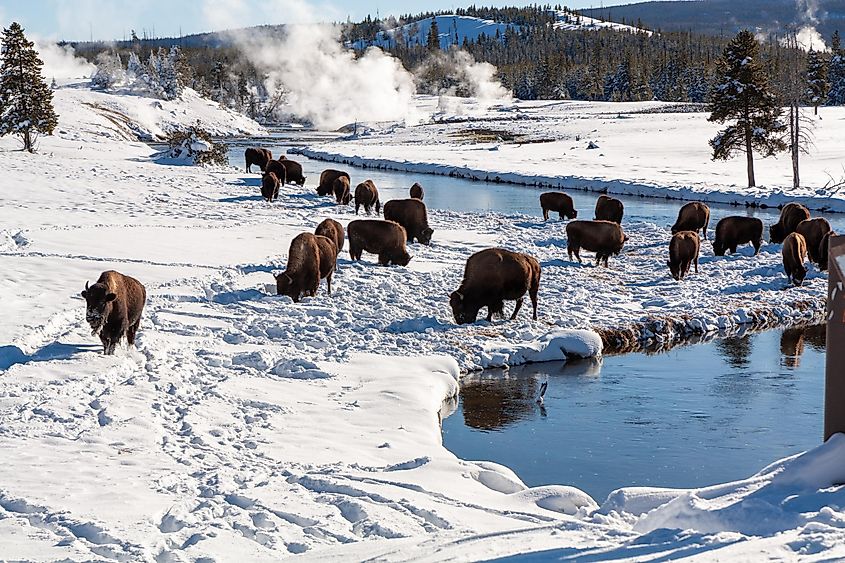 To name some of the winter beauties of this Park, the Upper Geyser Basin and Geyser Hill have to be at the top of the list. These areas are packed with more than 100 geothermal features such as hot springs, pools, and geysers which remain warm during most of the winter. So, you can watch warm fountains of water shoot up while being surrounded by chilly winds and beautiful snow. Once you do take a look at the many geyser spots within the park, there are also an endless number of high-altitude peaks and hills which can put into perspective how winter transforms nature. Namely, the South Rim along the southern end of the canyon in Yellowstone provides an iconic view of mountainous cliffs, large pines, and even a lovely waterfall. With all this and much more at Yellowstone National Park, it is a great place for an extended winter getaway in Montana.
Bigfork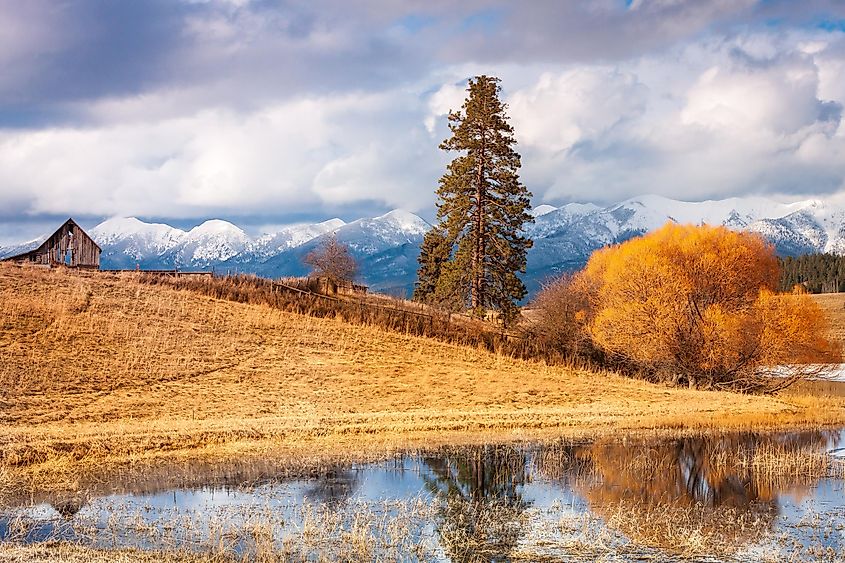 Nestled within Montana's famous Rocky Mountains within Flathead County, Bigfork is a census-designated place (CDP) home to approximately 4,200 people. The area gets its name as it is located above Flathead Lake near the fork of two charming rivers, Flathead River and Swan River which give it a dynamic geographical feel. Along these rivers, you can enjoy some fun ice fishing along the Flathead Lake Lodge. Just next to the lodge is Wayfarers State Park & Campground which provides a decent amount of green space along the shore to enjoy a picnic or camp out with your friends and family. Thankfully, with nearly 100 sq. km. of total area, this is not all you can do in Bigfork.
The CDP is well-known for its winter sports that ramp up immensely after a layer of snow forms in and around the valley. Once this happens, locals and tourists alike can be seen enjoying activities such as snowshoeing, sledding, ice skating, and other things that make a winter getaway memorable. Moreover, with Glacier National Park nearby, there is always a whole new icy scene to enjoy every day near Bigfork. Thankfully, with all this activity, you can relax at night by tasting some exquisite winter drinks at the local whiskey-tasting sessions which are sure to warm you up.
Libby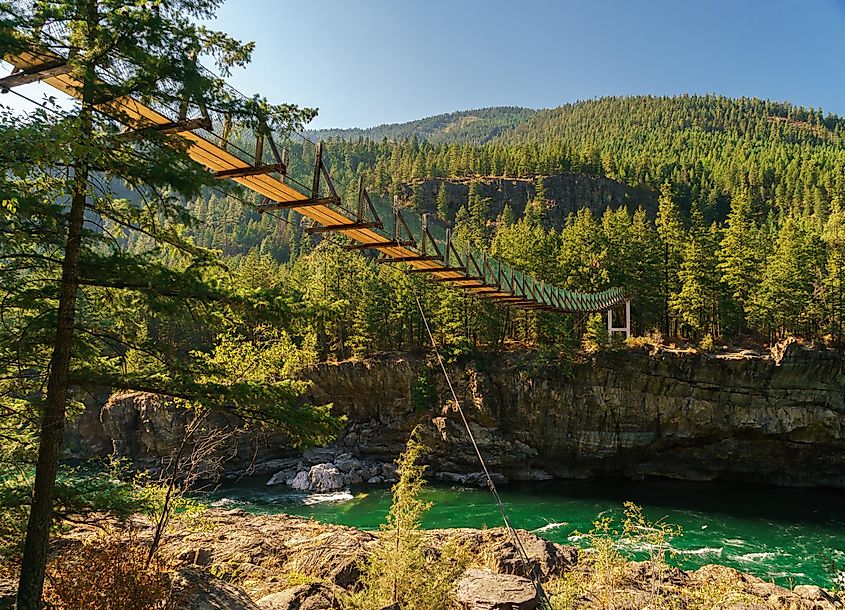 Libby is the county seat of Lincoln County in northwestern Montana which is tied to a tragic yet uplifting history. Having been hit with contamination from nearby vermiculite mines more than two decades ago, the city was contaminated with asbestos making it unsafe for the public for a span of more than 10 years. Thankfully, with work from the Environmental Protection Agency, Libby has managed to be cleared of risk in 2015 and since then, the city has become a great location for tourism, especially during the winter. Home to approximately 2,750 people, Libby has a small-town feel that makes for a relaxing and cosy winter vacation. The local McGinnis Meadows Cattle and Guest Ranch provides a great authentic ranch feel with a wooden cabin vibe that can be fun for adults and kids alike. Connected to the ranch are various activities such as horseriding, fishing, and much more.
Slightly astray from the innards of Libby and you will find some interesting natural spaces that can liven up your winter vacation. Namely, Turner Mountain Ski Area and Kootenai National Forest provide a bilateral view on winter with one being completely open and perfect for skiing while the other has more than 1,500 kilometres of hiking trails hidden within thick tree cover. With so much to offer and having been through such a haphazard past, Libby is a hidden gem when it comes to vacation spots in Montana.
Bozeman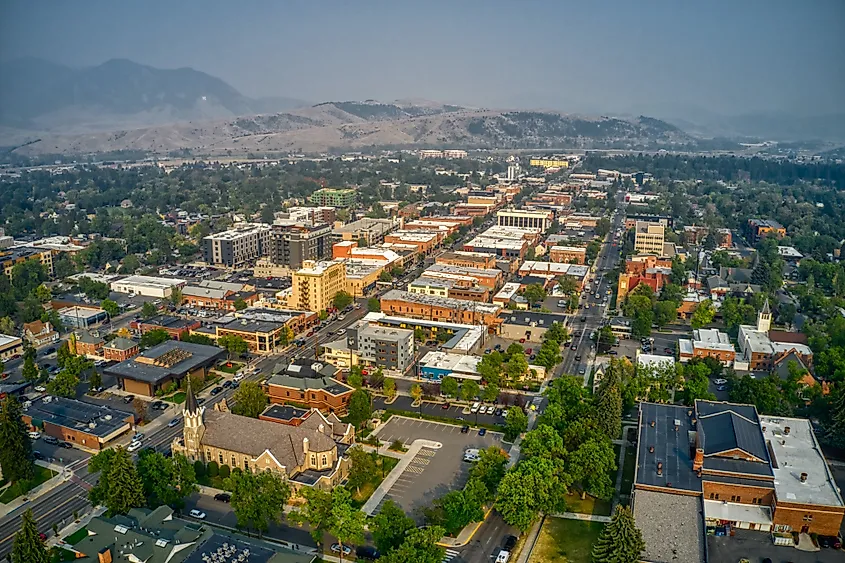 Bozeman is one of the larger cities on this list home to more than 53,000 people and the county seat of Gallatin County in southwest Montana. Thankfully, with a rich history originating from indigenous roots, this city has managed to become a beautiful place often referred to as "the most livable place" in the region. So, with such a brand, you must be wondering what exactly Bozeman has to offer. Well, the short answer would be everything! Nestled within the beautiful country and next to Yellowstone National Park, there is truly no end to the natural winter activities you can indulge in near Bozeman. To name a few, mountain biking, hiking, skiing, hunting, etc. are all easily accessible in the nearby National Forest and hiking trails such as Hyalite Creek. The area also offers some unique sights such as Palisade Falls which is often deemed the top attraction of Bozeman as it is a 25-metre-tall waterfall along a vertical rock wall which is only accessible via a short hike.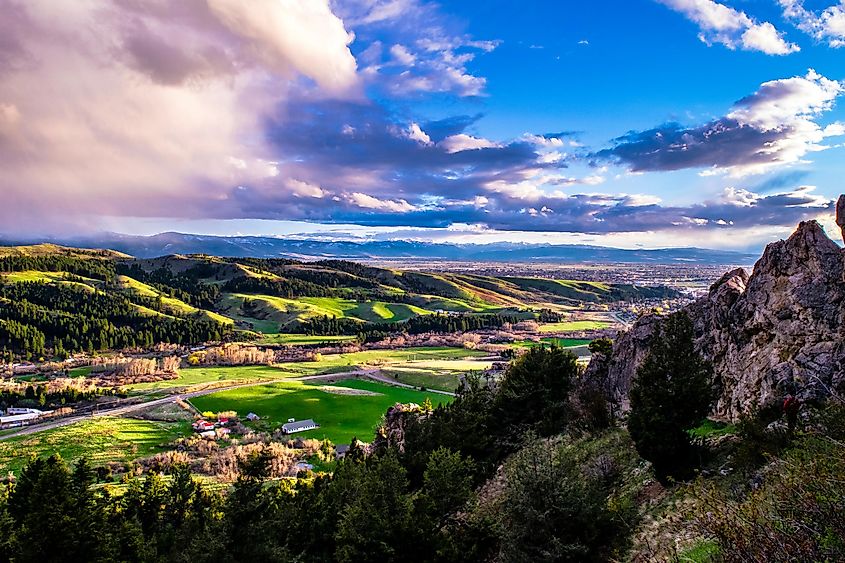 Coming into the city, winter truly brings out a fun and festive feel to the entire city of Bozeman. This often involves taking a walk down the downtown roads and enjoying every manner of store from antiquity shops to artistic cafes. Moreover, during the winter season, you are sure to find the area filled with tourists either grabbing a bite or interacting with the many historical buildings scattered throughout. Thankfully, with more than 50 sq. km. of land area, this city also has fun places to end your winter days such as the Bozeman Hot Springs which can warm you up or Montana Ale Works, which can probably do the same! To be honest, there are more things than you can get done on a short trip making this a great place for a winter vacation this season!
Philipsburg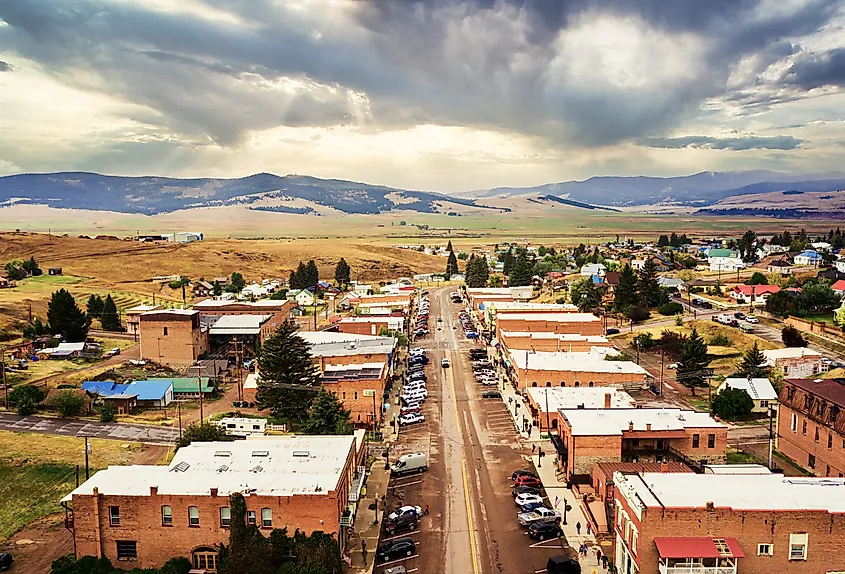 Philipsburg is a small town in Montana and the county seat of Granite County. Known for its immense mining history and even named after the mining engineer, Philip Deisedheimer, this town has a different angle than many other winter vacation spots. Specifically, unlike many others, the town is known for its past as a geologically rich zone with mineral deposits, many beautiful lakes, and much more. Thanks to the mineral deposits, Philipsburg is a top spot for mining multicoloured gemstones and you can check out Gem Mountain near the town for a complete tourist gemstone experience. On the other hand, the nearby lakes and hilly landscapes make the area a winter wonderland with icy fishing areas and hiking trails spread throughout valleys, hills, and other unique geographical landscapes.
What makes the town even better is the combination of these activities with the local history. This is visible when you visit the nearby Granite Ghost Town which is the original mining camp of the region and a remnant from its 1870s construction can still be seen. So, taking a trip here, you can truly reminisce about the mining history of the region and take in the derelict buildings such as the old hospital, and mining routes, all with the help of a self-guided tour. With this and a lot more to do, you can end the day at Fairmont Hot Springs for a warm and relaxing session to end a great winter vacation day!