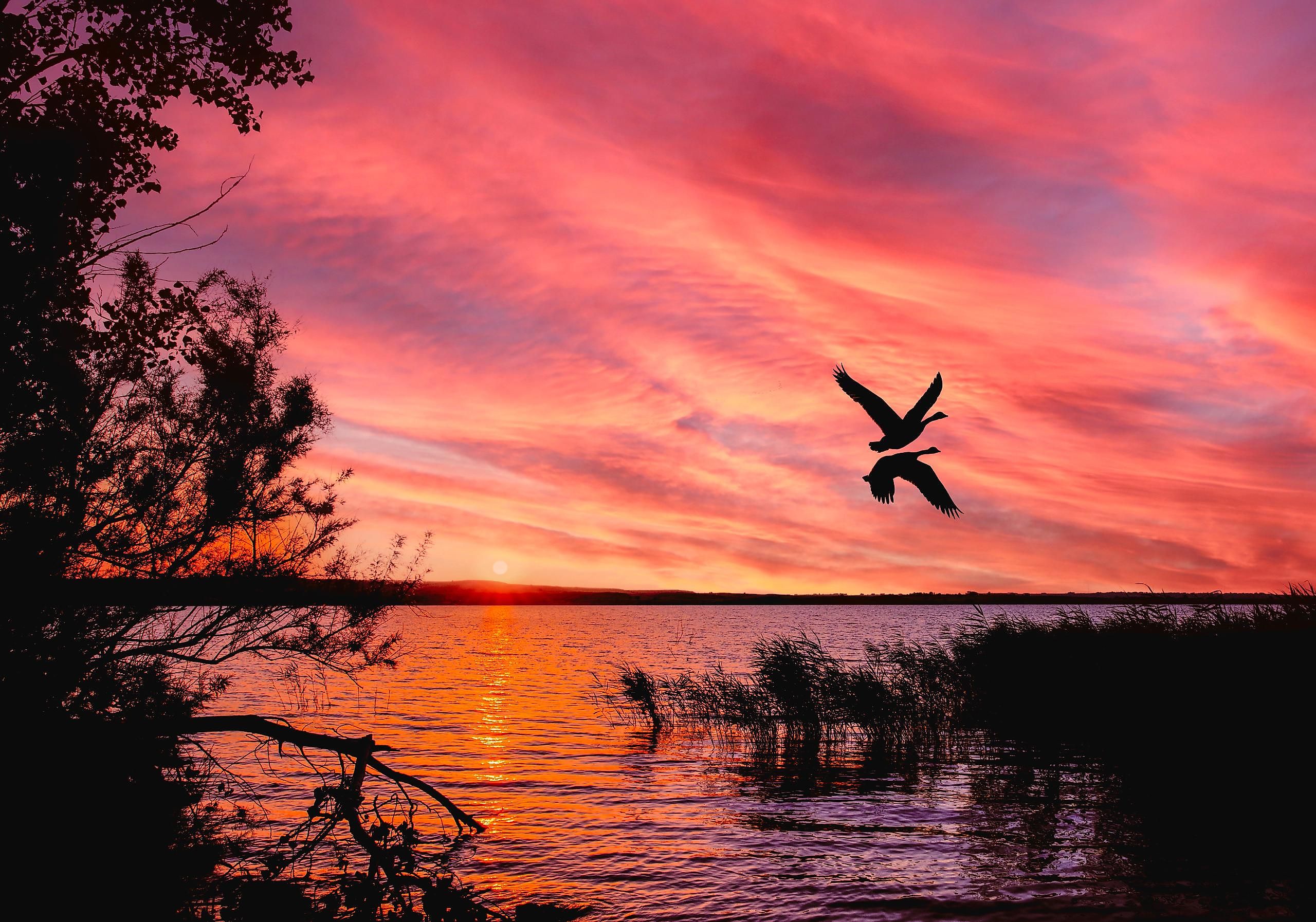 7 Most Scenic Road Trips To Take In Kansas
From pristine lakeside views to powerful rock structures and prairie preserves, there is a variety to see when taking a scenic road trip in Kansas, United States. Follow these top seven recommendations to create your ultimate road trip adventure in Kansas.
Flint Hills National Scenic Byway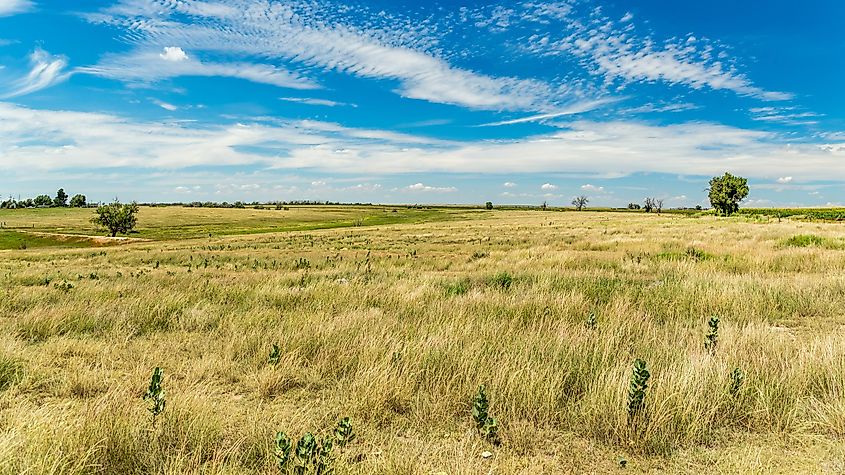 Spanning 48 miles and passing through Cottonwood Falls, Strong City, and Council Grove, Flint Hills National Scenic Byway is a scenic road trip you will not want to miss. This byway has deep roots in Native history, and people follow the footsteps of settlers on the Santa Fe Trail, accessible from the highway. It covers 750 miles, with two-thirds of it being in Kansas, Missouri. As you walk along the trail, spot American bison, black-footed ferrets, whooping cranes, breadroot scurf-pea, and cane cholla. Two other attractions to see on this route are Hays House in Council Grove and the Chase County Courthouse in Cottonwood Falls. Hay's House is a historic restaurant that serves 1800s-inspired cuisine, like ribs and fried chicken. The Chase Country Courthouse is still in use and was created during the French Renaissance era. Enjoy a tour and explore the 113 feet of the structure, from which you can see the Cottonwood River.
Gypsum Hills Scenic Byway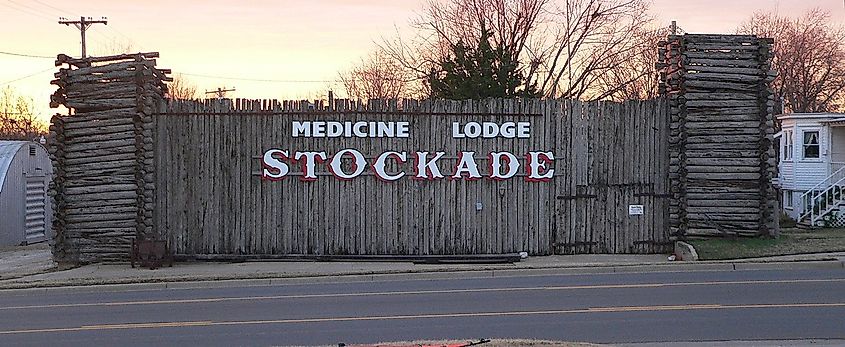 If you are looking for an ideal outdoor adventure with a sense of uniqueness and sandy prairie hills, then drive down Gypsum Hills Scenic Byway. It spans 42 miles and cuts through Coldwater and Medicine Lodge. The surrounding areas of this byway used to inhabit pioneers, Native Americans, and cattle ranchers. Now it is a hub for all sorts of recreation, like horseback riding and swimming, boating, and fishing in Coldwater Lake. Additionally, if you would like to learn about native roots, visit the Medicine Lodge Stockade Museum, where the Carry Nation once lived. Walk through the exhibits and learn what stockade life was like for settlers back in the 1800s.
Land And Sky Scenic Byway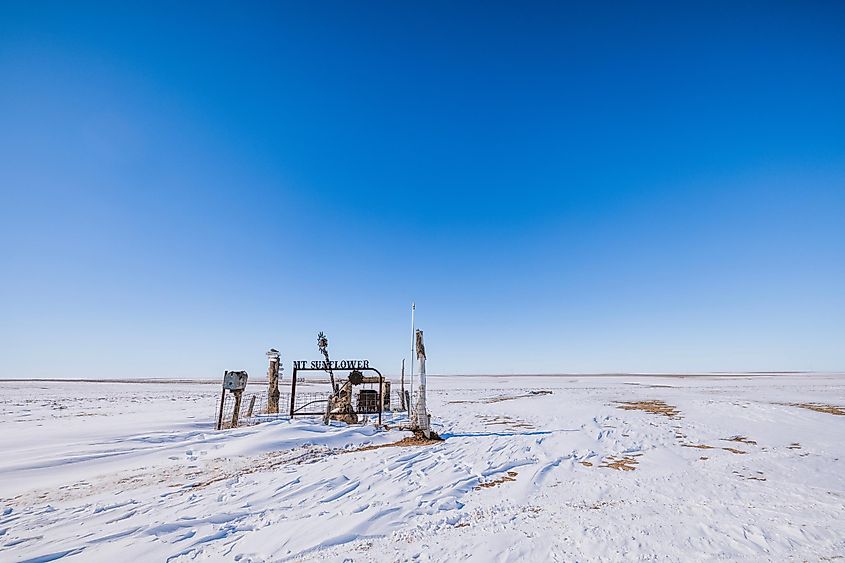 The Land and Sky Scenic Byway in Kansas spans 88 miles, and its prominent towns include Goodland, St. Francis, and Sharon Springs. This route has views for days with deep canyons and rolling hills. A must-see attraction is Mount Sunflower, which sits in the pasture of the Great Western Cattle Trail. Mount Sunflower is Kansas' highest peak. The area is known for its sunflowers, expansive prairies, and rich wildlife, like cattle. Near Mount Sunflower, you can also enjoy the landscape of Arikaree Breaks, a jagged terrain with swooping valleys and gullies, all made of rock. Make sure to bring your camera and snap a shot because it is a one-of-a-kind view you will not find anywhere else. For a more artistic vibe, see a replica of Van Gogh in Goodland. The painting sits on an 80-foot easel.
Native Stone Scenic Byway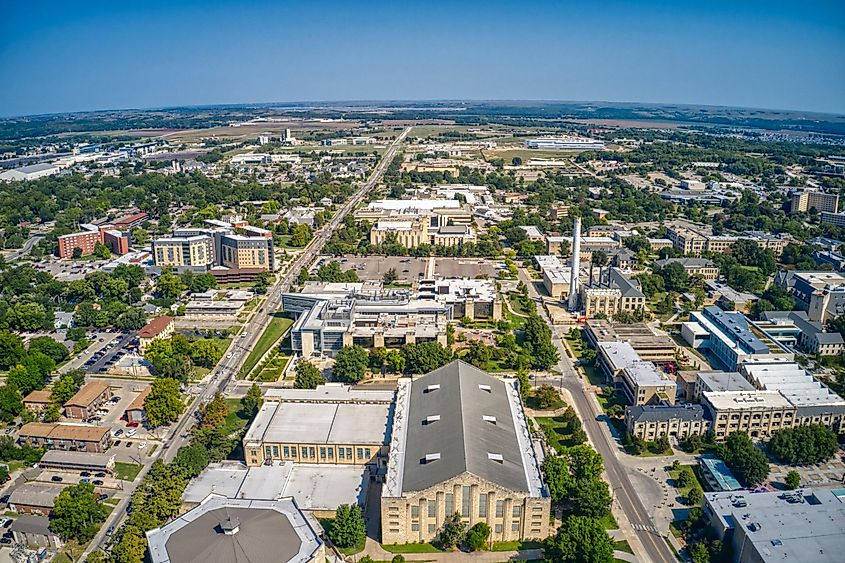 Next up, drive along the Native Stone Scenic Byway. If you drive a total of 75 miles, you will pass through Alma, Eskridge, and Manhattan. This route is known for its gorgeous parks and authentic creamery. First, stop at Mount Mitchell Heritage Prairie Park, which houses an ancient underground railroad. Next, get an adrenaline rush at Wildwood Adventure Park by zip-lining between its limestone ledges. You can also partake in a 20-mile obstacle run that will challenge your dexterity and strength. Finally, finish off your road trip by indulging in a cheesy snack at Alma Creamery. Get entire bricks of aged cheddar or purchase their authentic white cheese curds.
Post Rock Scenic Byway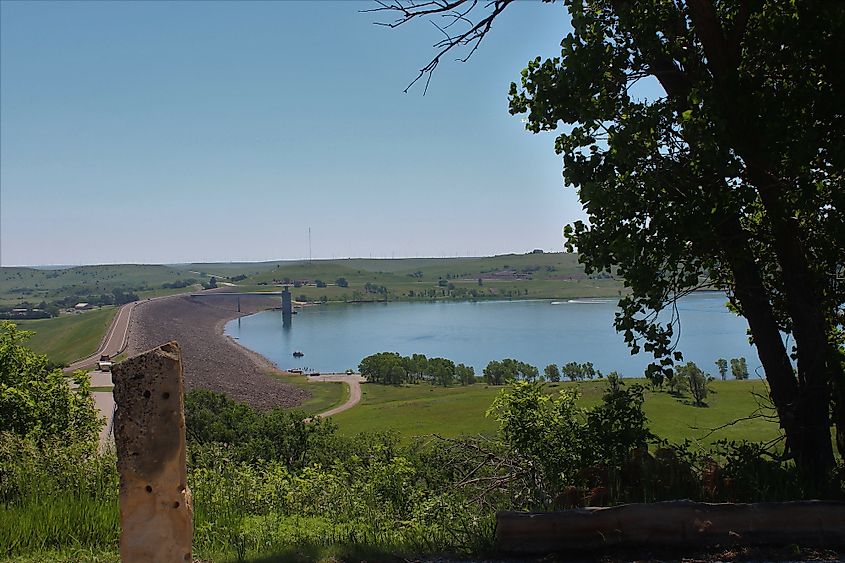 For lakeside fun, head to Post Rock Scenic Byway, where you can bike on dirt paths right along the Wilson Reservoir in Wilson State Park. You can also enjoy the rolling views of the Smoky Hills and partake in a challenging hike. The reservoir is open for water sports, like kayaking, and people can photograph the area's plentiful wildlife like deer, pheasants, waterfowl, songbirds, and furbearers. For a leisure walk, take to the one-mile Cedar Trail Loop, and for lakeside biking, head to the 24.5-mile Switchgrass Bike Trail. The entire Post Rock Scenic Byway spans 18 miles and passes through Lucas and Wilson.
Prairie Trail Scenic Byway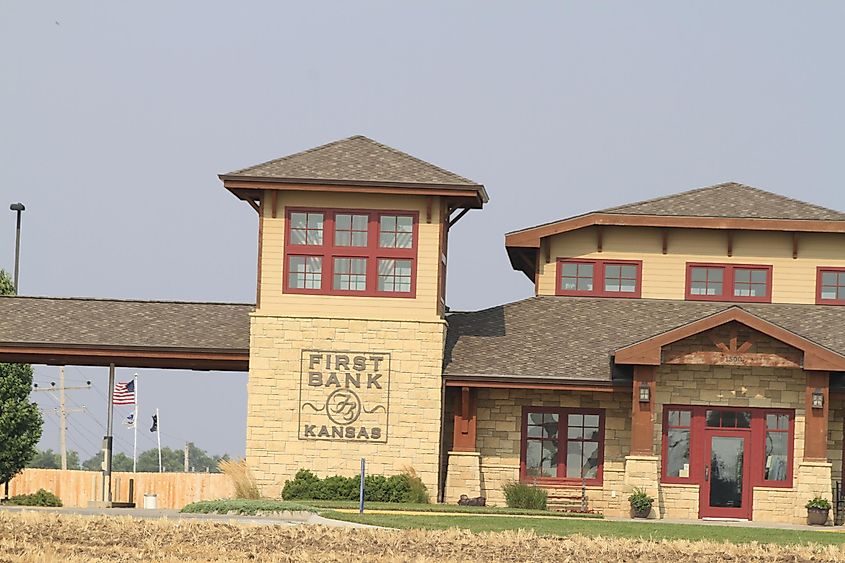 One of the longest scenic byways on the list, Prairie Trail Scenic Byway covers 80 miles, winding through Ellsworth and Lindsborg. From wildlife conservation areas to picturesque state parks and coffee shops with the finest brews, there is something for everyone on this route. The Maxwell Wildlife Refuge in Canton preserves local wildlife and offers educational experiences to the public. Book a tour and see deer with hulking antlers and herds of robust bison. Next, visit Mushroom Rock State Park, which only 5 miles away from Kanopolis Reservoir. This park is such a hot attraction because it has unique rock structures throughout, with some resembling giant mushrooms. After you are done exploring, drive to Lindsborg and sip on the best latte you will ever have from Blacksmith Coffee Shop and Roastery. Using hand-forged beans, they serve a diverse array of bagged coffee and brews, like a cold rosemary brew with honey or a frosted cinnamon roll latte.
Smoky Valley Scenic Byway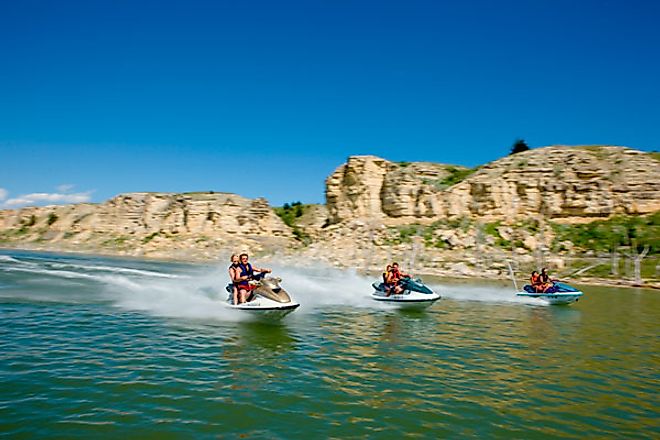 Last but not least, visit Smoky Valley Scenic Byway. It spans 60 miles and crosses through Ransom and WaKeeney. This particular byway boasts Cedar Bluff State Park, Castle Rock, and Shiloh Vineyard and Winery. Cedar Bluff State Park's shoreline branches into Cedar Bluff Reservoir, making for the perfect hiking scenery. The park is a hub for outdoor enthusiasts with boating maps, campsites, and shower houses. It also has a beach for people to swim in. Once you are done enjoying the outdoors, head to the rustic vineyard to relax and sip on a blackberry red wine or a classic white Riesling.
These scenic byways overpour with beauty and enticing experiences. Whether you tour old courthouses, ride on horseback on sandy hills, or bike by the lake, you will find fascination in history and nature. No matter which route you choose, it will make for a memorable vacation.