Kansas, located in the picturesque Midwest, attracts travelers with its varied landscapes and undiscovered attractions just waiting to discover. Kansas has a wide range of great locations that provide both compelling attractions and natural beauties, making it the ideal place for a 3-day weekend break. Each location, from stunning lakes to rolling grasslands to quaint villages, promises a singular experience that will astound you. These magnificent locations in this enchanted state highlight the finest of Kansas. The Sunflower State offers a variety of outdoor activities, cultural experiences, and peaceful natural retreats.
Lawrence
As one of Kansas' most culturally vibrant cities, Lawrence offers a blend of natural beauty and artistic charm. To soak up the outdoors, Clinton Lake State Park is full of activities, hiking trails winding through lush forests, and picturesque vistas. If that's not enough time outside, the Prairie Park Nature Center is another great choice to visit. Dive into the local history at the Watkins Museum of History, showcasing the intriguing past of the region. Look up the schedule for the live performances at the historic Liberty Hall to see what's going on, or spend time in the charming downtown streets known for their eclectic mix of shops, galleries, and restaurants. For a unique place to stay in the city, the Oread Hotel is famous for its outstanding gothic-inspired architecture. Lawrence's enchanting atmosphere and vibrant arts scene create a perfect getaway destination.
Wichita
Nestled along the banks of the Arkansas River, Wichita, the largest city in Kansas, combines urban attractions with its breathtaking natural surroundings. Visitors looking to explore the beauty of Botanica, The Wichita Gardens, are best to visit mid-late spring to catch the perfect views of the vibrant floral displays and serene water features that create the garden's tranquil oasis. Take a walk or go for a bike ride along the Arkansas River Trail, offering picturesque views and plenty of opportunities for wildlife spotting. Explore the history of aviation at the Kansas Aviation Museum or the more family-friendly attractions offered at the Sedgwick County Zoo. For a cool and educational experience, the Strataca, Wichita's underground salt mine museum, is truly a unique experience. With its dynamic blend of cultural offerings and outdoor adventures, Wichita is an ideal destination for a weekend getaway.
Manhattan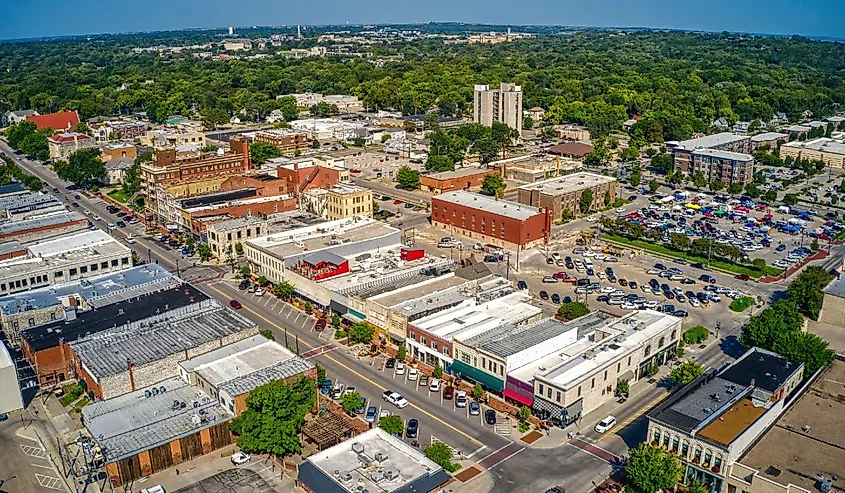 Nestled in the scenic Flint Hills region, Manhattan beckons with its stunning natural beauty. Explore the amazing Konza Prairie Biological Station, home to rolling hills, diverse wildlife, and captivating hiking trails. Enjoy a scenic picnic at Tuttle Creek State Park, where the sparkling lake offers water activities such as boating and fishing. Discover the vibrant Aggieville district with its niche shops, lively bars, and local eateries. For a closer look at wildlife, visit the family-friendly and picturesque Sunset Zoo, home to a variety of animal species. There are plenty of beautiful and secluded bed and breakfasts on the outskirts of the city and luxe hotel options like the Bluemont Hotel in the heart of downtown. Manhattan's great setting, charming downtown, and abundance of outdoor activities make it a perfect retreat for nature lovers.
Hays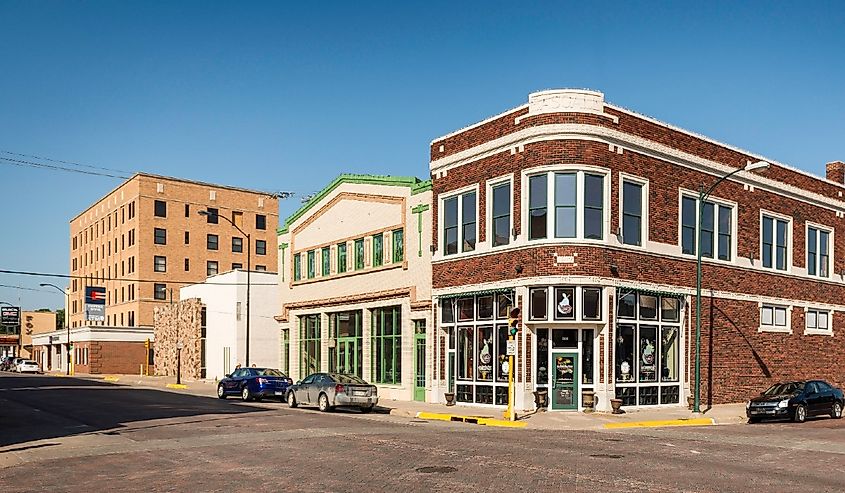 Situated on the High Plains, Hays offers a unique blend of breathtaking landscapes and rich history. Experience the stunning beauty of the Frontier Park overlook, offering panoramic views of the surrounding countryside. Families love spending time at the Sternberg Museum of Natural History, where they have exhibits with dinosaur fossils and plenty of other animals. For a cool outdoor activity, Hays's Flying Bison Disc Golf Course is a great place to try out a new activity. Hays' captivating scenery and cultural heritage provide a memorable getaway for visitors seeking a mix of natural wonders, history, and entertaining activities.
Dodge City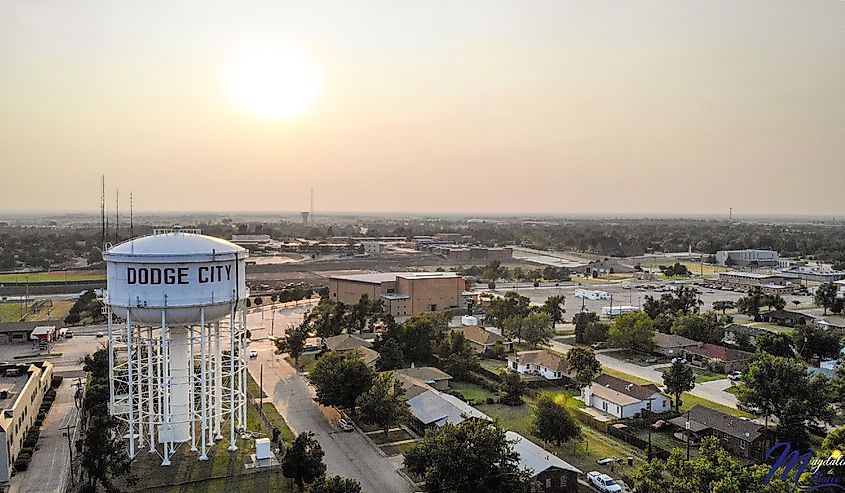 Step back in time to the Wild West in Dodge City, where the spirit of the frontier lives on. Visit the Boot Hill Museum to learn about the town's past and witness live re-enactments of old-school gunfights. Catch an exhilarating rodeo event at the Western State Bank Expo Center, where cowboys showcase their skills. Explore the scenic beauty of the Cimarron National Grassland, with its rolling prairies and diverse wildlife. Take a walk along the charming downtown streets, where historic buildings preserve the town's Western charm, and adults can enjoy specialty drinks from Boot Hill Distillery. On hot days, head over to the Long Branch Lagoon water park to cool off and enjoy the weather. Dodge City offers a captivating blend of history, adventure, and Western ambiance that will transport you to a bygone era.
Hutchinson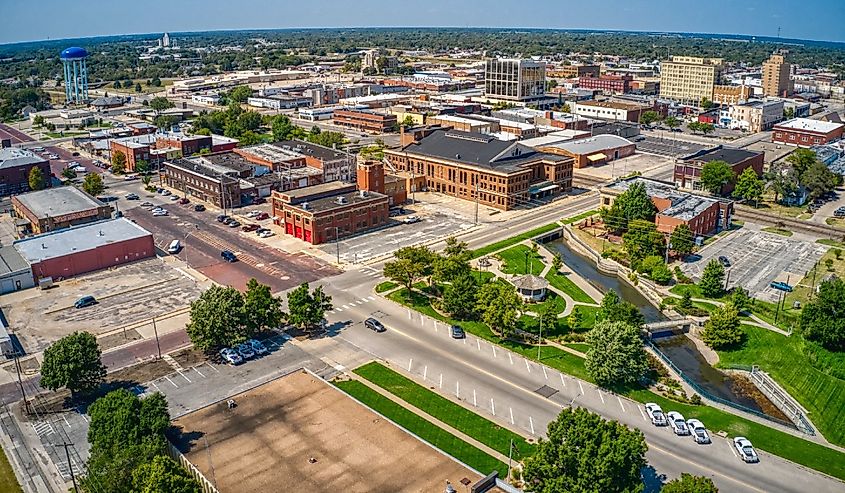 Nestled in the heart of Kansas, Hutchinson is a charming city that offers a blend of history, culture, and natural beauty. Discover the wonders of the Cosmosphere, an acclaimed space museum and STEM education center, where visitors can explore exhibits on space exploration and view interesting artifacts. The beauty of nature at the Dillon Nature Center offers an immersive experience for nature lovers, with its tranquil trails, wildlife observation areas, and educational programs. Spend time strolling around the city to discover all the different murals scattered along the walls of alleys and buildings, each one a vibrant work of art. Hutchinson invites visitors to experience its unique attractions and wild, warm hospitality.
Council Grove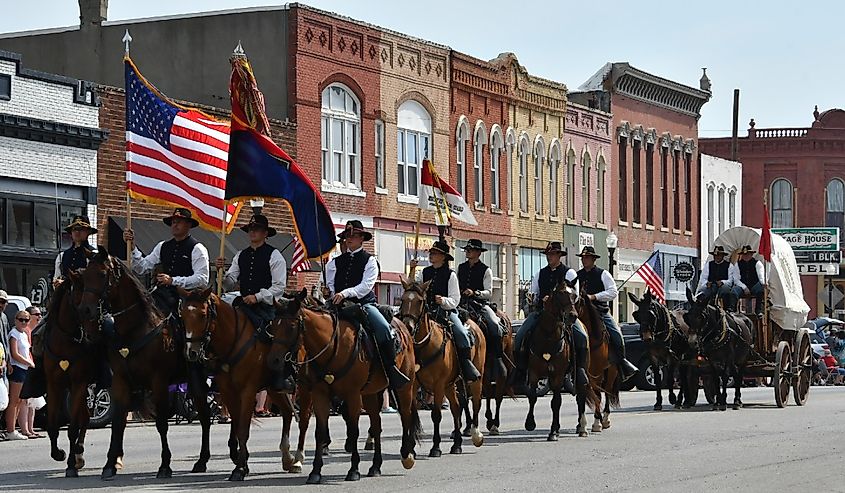 Immerse yourself in the rich history of Council Grove, a town with deep Native American and Santa Fe Trail heritage. Explore the picturesque Council Grove Lake, perfect for fishing and boating enthusiasts, or take a leisurely walk along the Neosho Riverwalk and stop over at the Flint Hills National Scenic Byway to enjoy the serenity of nature. There is no shortage of historical buildings and monuments in this town; discover the region's past at the Kaw Mission State Historic Site, a preserved 19th-century Native American and Euro-American settlement. Walk through the town's charming Main Street, lined with historic buildings, locally owned shops, and inviting cafes like Saddlerock Cafe. Council Grove offers a tranquil retreat where history and nature blend in seamlessly with the small-town atmosphere.
Pittsburg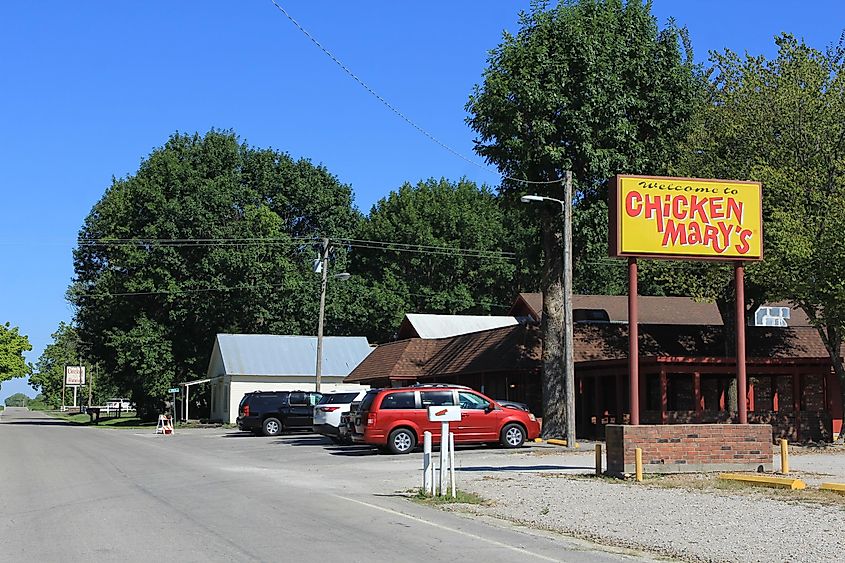 Located in the southeastern part of the state, Pittsburg is a great destination to visit for outdoor enthusiasts and sports lovers. Explore the scenic wonders of Crawford State Park, offering a plethora of outdoor activities, including fishing, boating, and hiking. Take in the serene landscapes of Wilderness Park, with its tranquil walking trails and diverse wildlife. Explore the Kansas Crossing Wildlife Area, a sanctuary for diverse species, and then visit the beautiful lakeside area of Bone Creek Reservoir, which is perfect for a relaxing picnic or a day of birdwatching. Sports fans can catch a game at the Carnie Smith Stadium or Jaycee Ballpark. Pittsburg's idyllic surroundings and recreational opportunities make it an ideal destination for outdoor lovers.
Emporia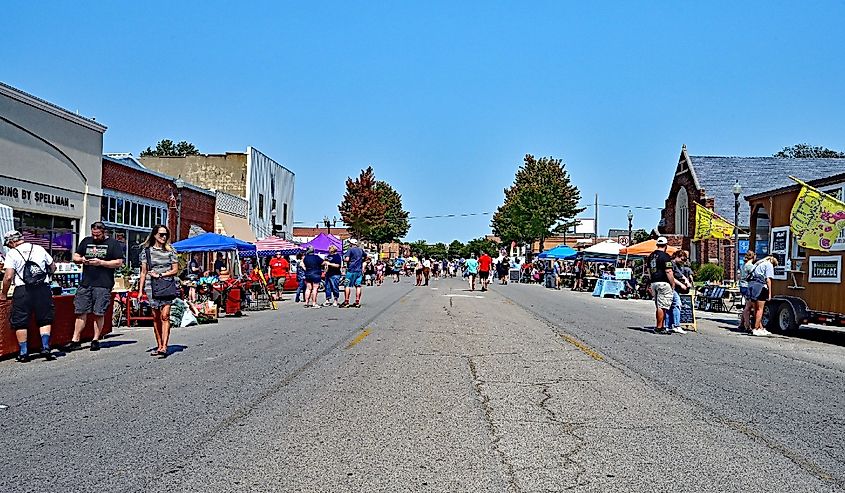 Nestled along the banks of the Cottonwood River, Emporia invites visitors to unwind and explore its rich cultural and historical gems. The downtown area of Emporia has many landmarks like the William Allen White House, antique shops, and old-style pubs, most of which you can see on a walk along the Riverwalk trail. Visit the David Traylor Zoo, home to a diverse range of animal species, or enjoy a relaxing day of fishing or boating at the nearby John Redmond Reservoir, which also has biking and hiking trails. There are plenty of hotels to choose from in the city, and for visitors wanting a more secluded stay closer to nature, there are beautiful cabins nearby available for booking. Emporia offers a delightful blend of tranquility and outdoor adventures for a rejuvenating weekend escape.
Kansas is a treasure trove of natural wonders and charming destinations, perfect for a memorable 3-day weekend getaway filled with fun, relaxation, and educational landmarks. For visitors seeking outdoor adventures, cultural experiences, or a glimpse into the state's rich history, these destinations offer a diverse range of experiences. From the picturesque landscapes of Lawrence and Manhattan to the Wild West allure of Dodge City and the serene beauty of Emporia, each destination showcases the unique beauty and attractions that Kansas has to offer. So, pack those bags, embark on an unforgettable journey, and get immersed in the captivating landscapes and fascinating stories that await in the heartland of Kansas.