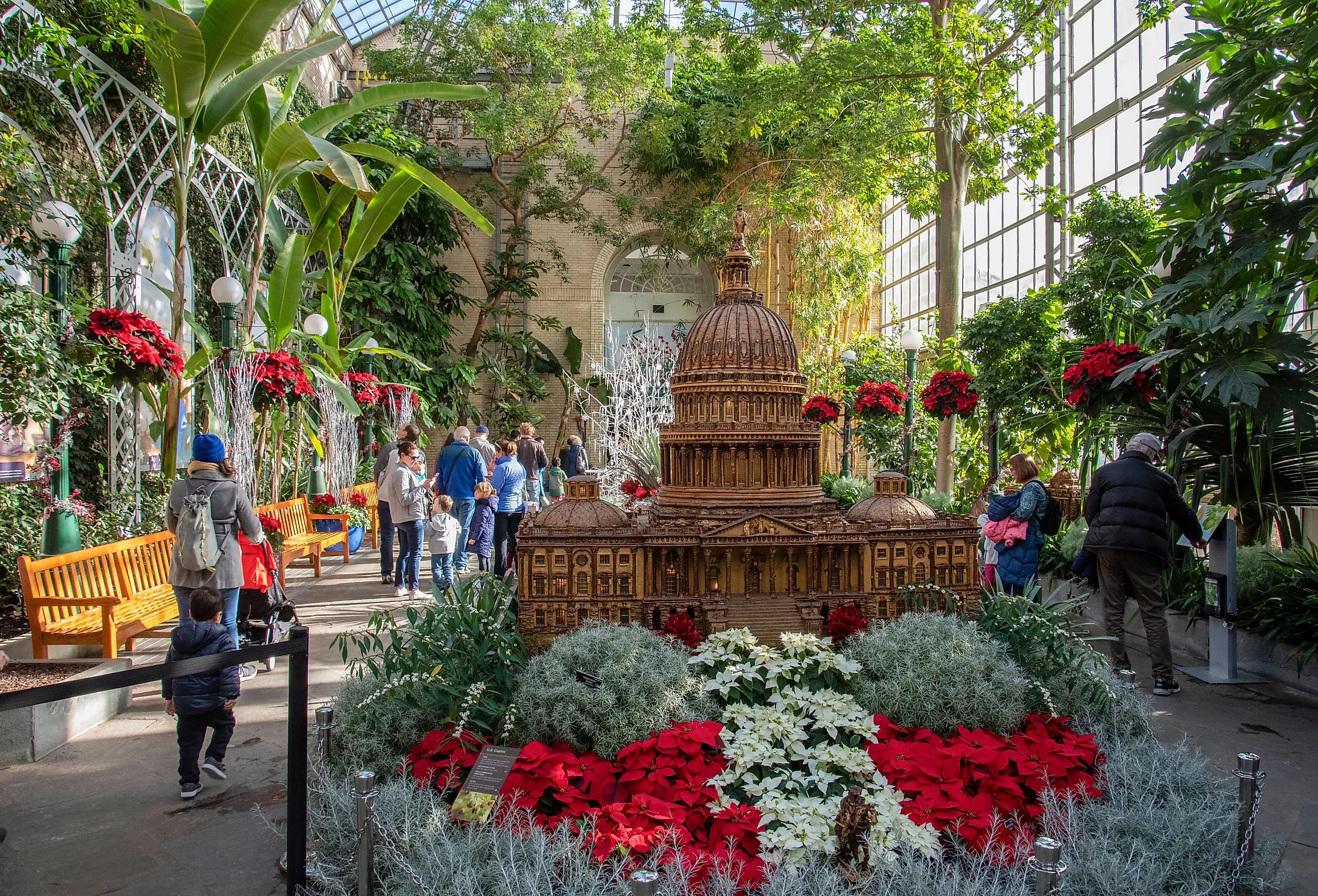 7 Beautiful US Gardens You Can Visit Any Time of Year
Few attractions compare in beauty to a lush garden. From the florals and foliage to the bugs, butterflies, and birds, there is something new to take in from every angle. While you can find many beautiful gardens across the country in the spring and early summer months, there are also a handful of places that are open to visitors at any time of the year. From the Los Angeles County Arboretum and Botanic Garden, which was home to Jurrasic Park film scenes, to the United States Botanic Garden in Washington, DC, which combines history with horticulture, these are the picturesque gardens that deserve a spot on your must-see list.
Los Angeles County Arboretum and Botanic Garden, California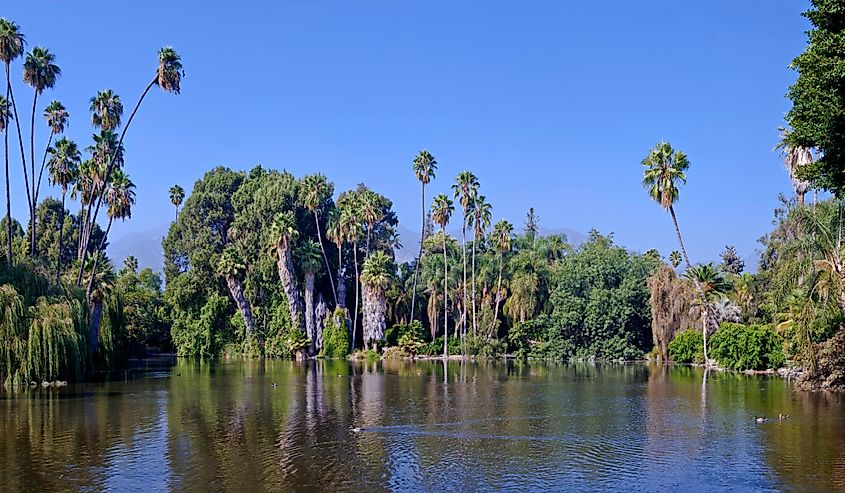 Set across 127 acres of land, the Los Angeles County Arboretum and Botanic Garden is not only a beautiful garden; it is a historical site. This space features Native American, Rancho Period, and late 19th-century landmarks as well as rare and endangered species from all around the world. If the palm trees, aloe, and magnolia are not captivating enough, the resident peafowl is sure to do the trick. As you walk through, you may feel transported to another time and place.
Filoli Botanical Garden, California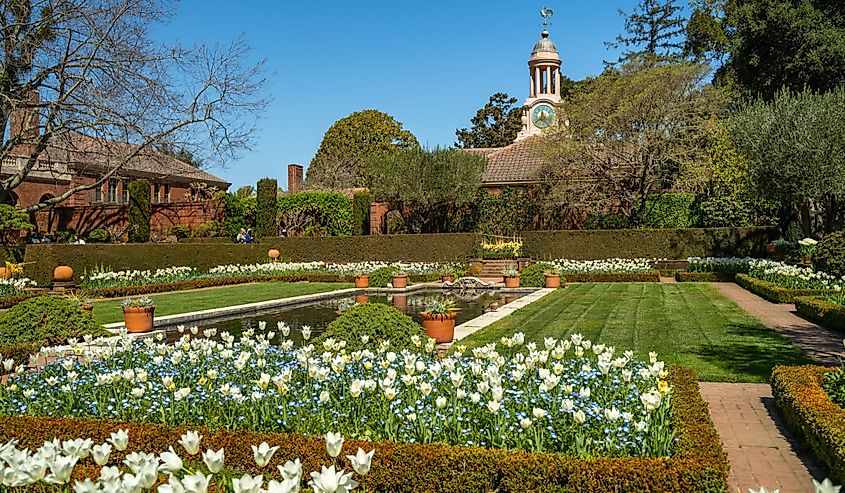 Designed for beauty and recreation, the Filoli Botanical Garden in Northern California has a rich history dating back to the early 1900s. Blooming all year round, with everything from tulips and roses to hyacinths and daffodils, there are 16 acres of floral displays to explore. The nearby Santa Cruz mountains serve as an eye-catching backdrop, and the contrast of classic English-style gardens and Georgian-style architecture gives the garden a fun feel. There are several fruits and vegetables grown in this space as well, including 250 fruit trees, which adds to the delicious scent.
New York Botanical Garden, New York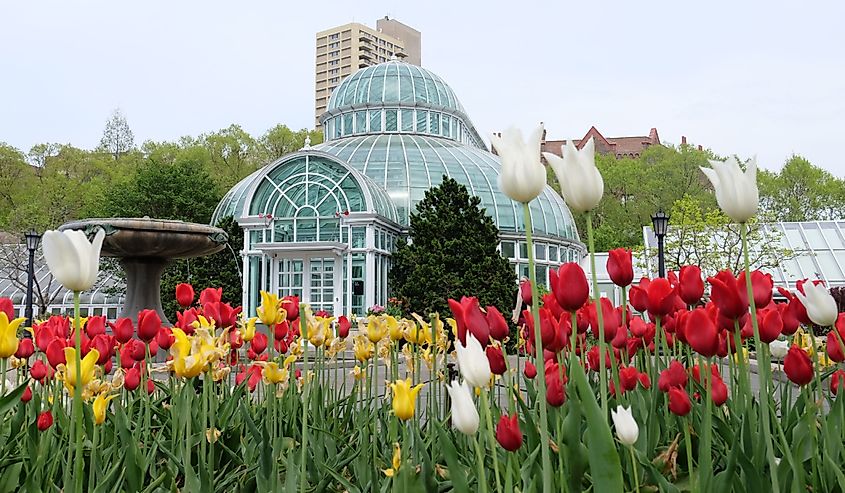 New York is not all skyscrapers; there are gardens too. Located in Bronx Park, this botanical garden has been around since 1891. Beautiful to visit at any time of year, the New York Botanical Garden has seasonal walks that change with the passing of each season, allowing visitors to take in new sights and scents on each visit. While you would think this garden located in the city would be small, in fact, this 250-acre garden, classified as a National Historic Landmark, is the largest in the US.
Atlanta Botanical Garden, Georgia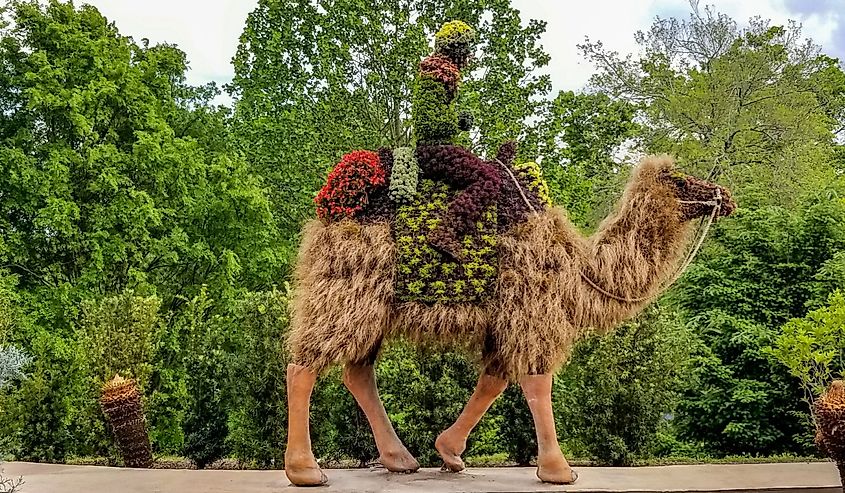 The Atlanta Botanical Garden, located in Atlanta, Georgia, covers more than 30 acres of land and features several rare and endangered tropical and desert plants. The topiaries and plant sculptures in this garden bring character and new dimensions into the landscape while adding an extra wow factor. Visiting during the holiday season is particularly recommended, as you can take in the Christmas light shows, listen to carolers sing, and see the gardens by train.
United States Botanic Garden, DC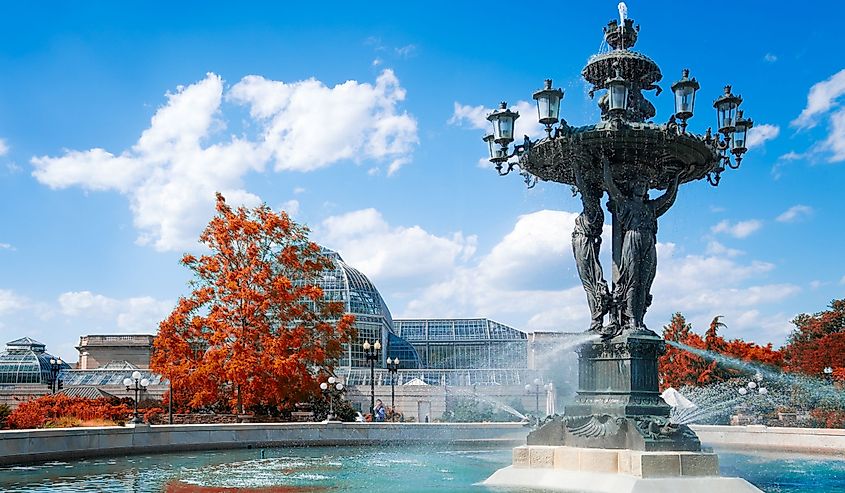 On the grounds of the United States Capitol in Washington, DC., the United States Botanic Garden is the oldest continuously operating public garden in the country. Created to collect, distribute, and grow plants to improve the welfare of Americans, the garden dates back to 1816. Today, this space has around 65,000 plants, including orchids, ferns, succulents, carnivorous plants, and more. One can visit the United States Botanic Garden at any time of year, but the holiday season is a particularly special time. The United States Botanic Garden's Season's Greenings event features models of DC monuments made from plants, poinsettias, and one of the largest indoor tree displays in the area.
Desert Botanical Garden, Arizona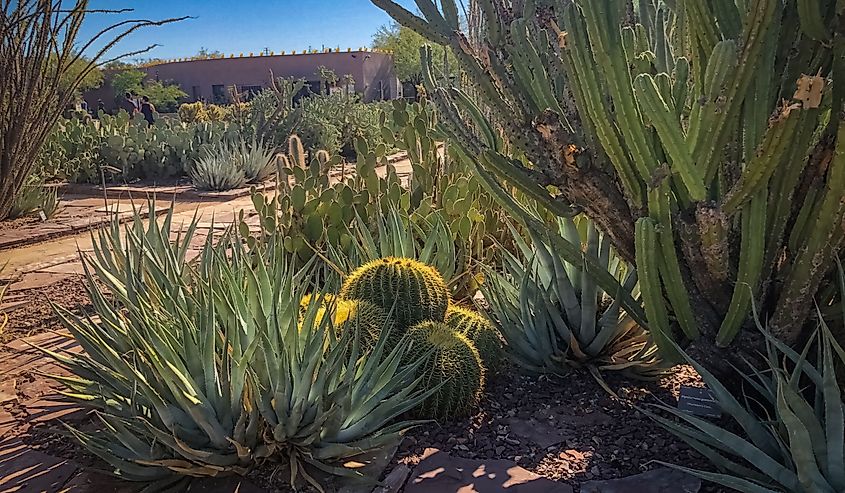 For a garden that is unique and not the typical lush space with flowers, bushes, and fruit trees, consider Phoenix, Arizona's Desert Botanical Garden. Known to feature the world's finest collection of arid plants, this garden is home to thousands of cacti and rare endangered species. The garden first opened its doors in 1939 and has since grown and expanded to cover 140 acres. Beyond the usual visit, people can also make arrangements to have weddings and private events on the grounds.
Lewis Ginter Botanical Garden, Virginia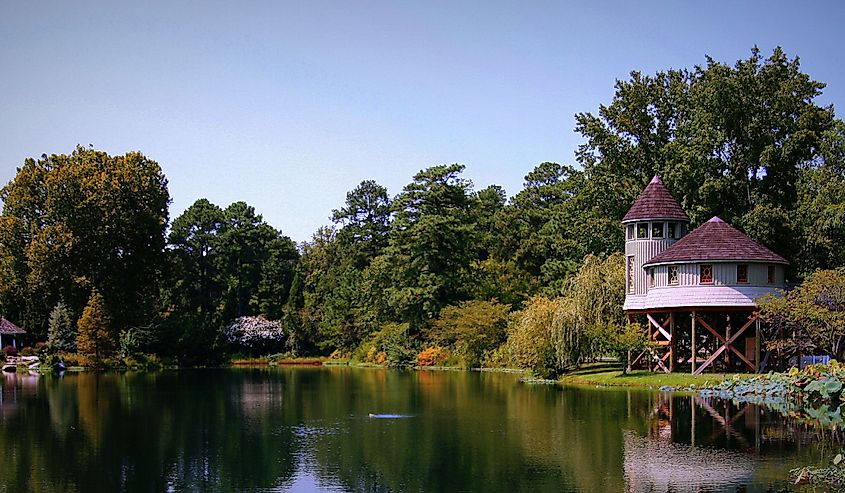 This garden, located just outside of Richmond, Virginia, is not only a beautiful and engaging destination to visit. The Kroger Community Garden onsite also provides local food banks with fresh produce. Covering 82 acres, the Lewis Ginter Botanical Garden has more than a dozen themed areas within its grounds. While something is always blooming in the garden, it does change seasonally, with bright, colorful berries growing in the winter, daffodils in the spring, hydrangeas in the summer, and roses in the fall – to name a few.
Conclusion
All across the country, there are botanical gardens waiting to delight your senses and your mind – with decadent fragrances of florals and herbs, eye-catching arrangements, informative guides, and hands-on activities. While what is in bloom will change from season to season, the beauty never fades.