If you're looking for an epic road trip adventure, look no further than California! There's something special about road tripping in this beautiful state. And when it comes to coastal road trips, it can't be beat!
This amazing state offers something for everyone, from stunning coastlines and mountain vistas to bustling city streets and wide-open desert landscapes.
So, pack up your car and get ready for an unforgettable journey. Here are four of the best California road trips you need to take!
Route 1 from Monterey to Morro Bay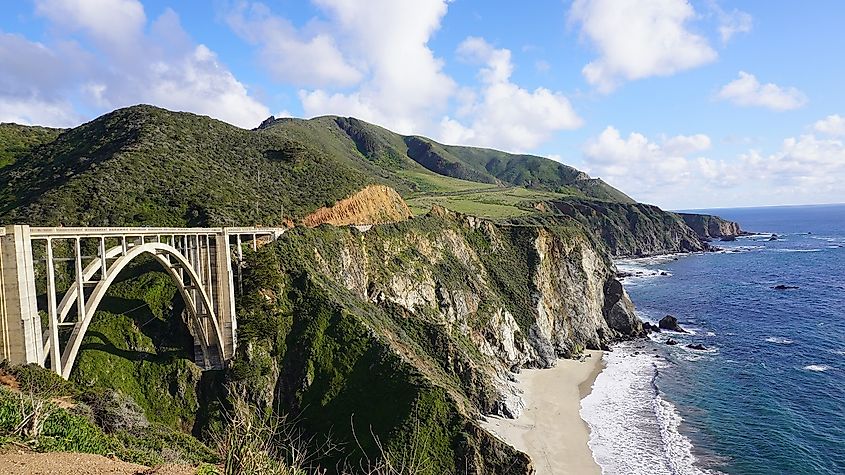 With its stunning ocean views, beautiful beaches, and quaint small towns, a drive down California's Highway 1 is an unforgettable experience.
This stunning drive takes 3 hours and the best time to take this trip is from late spring to early fall when the weather is warm and sunny. However, if you're looking for smaller crowds, aim for mid-week travel in the shoulder season (April-May or September-October).
There are so many amazing things to see along the way, but some highlights include the Big Sur coastline, Hearst Castle, Morro Bay, and the elephant seals at Piedras Blancas.
There are plenty of great places to stay along the route, but some favorites include the Ventana Inn in Big Sur and the Madonna Inn in San Luis Obispo.
From fresh seafood to farm-to-table fare, there's no shortage of delicious food to enjoy on this trip. Be sure to try the clam chowder in Monterey, the tri-tip sandwich in San Luis Obispo, and the fresh oysters in Morro Bay.
No matter when you go or what you do, a road trip down California's Highway 1 is sure to be memorable. So, what are you waiting for? Start planning your trip today!
California's Gold Country Road Trip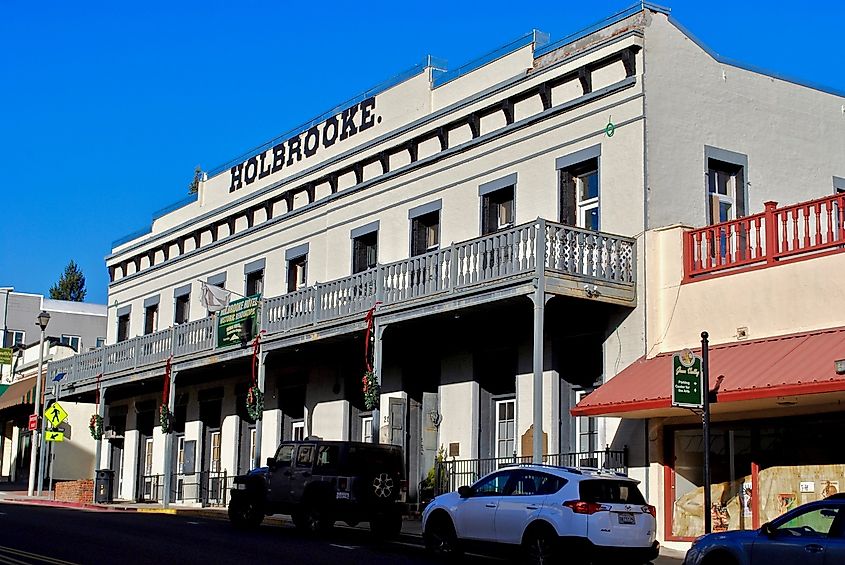 This is one of the best road trips in California because it takes you through some of the most beautiful and historic parts of the state. Trust us, this is a road trip you won't want to miss!
Start your adventure in Northern California in the town of Redding. This is a great place to start because it's centrally located and there are many things to do in the area. You can visit Shasta Lake or explore the city of Redding itself. There are also many wineries in the area, so be sure to sample some of the local wine!
From Redding, head southeast on towards South Lake Tahoe. This drive will take you through some of the most stunning scenery in California. You'll wind your way through forests and mountain passes, with plenty of places to stop and take in the views. Along the way, you can visit the small town of Placerville, where you can learn about California's gold rush history.
Continue on until you reach South Lake Tahoe. This is a beautiful area with lots to do, including hiking, biking, swimming, and skiing in the winter. You can also take a scenic drive around the lake or take a boat out onto the water. After spending some time in South Lake Tahoe, head back west towards Sacramento.
Sacramento is the capital of California and it's a great place to explore for a day or two. There are many historical sites to see, such as the state Capitol building and Sutter's Fort. You can also stroll through Old Sacramento, a quaint area with cobblestone streets and Victorian-style buildings. If you're looking for something to do with kids, be sure to visit the Sacramento Zoo or the California State Railroad Museum.
Your road trip through California's Gold Country is sure to be an adventure! With so much to see and do, you'll never get bored.
Joshua Tree National Park and the Mojave Desert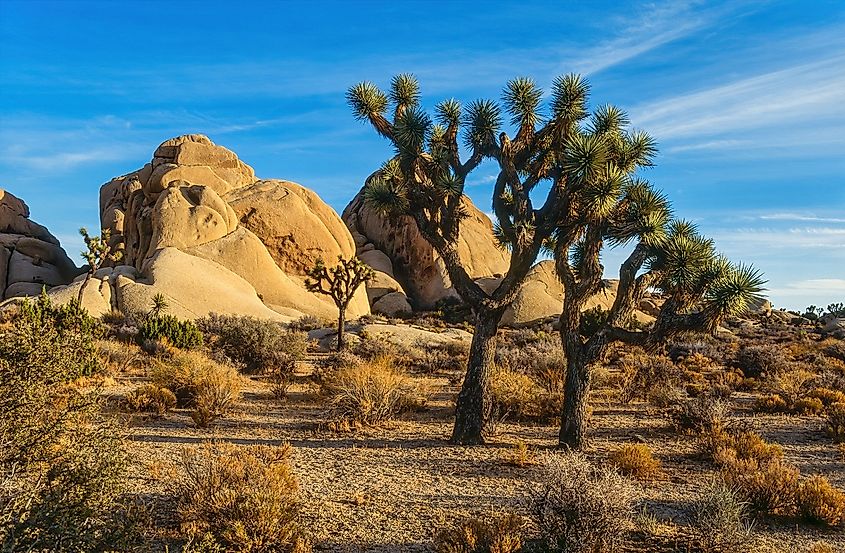 Joshua Tree National Park and the Mojave Desert are two of California's most beautiful and unique destinations. And what better way to experience them than on a road trip?
This short 2-hour road trip will take you through some of the most stunning scenery in the state, from the dramatic Joshua Tree National Park to the otherworldly Mojave Desert. You'll get to experience all the best that these two regions have to offer, from hiking and camping to stargazing and rock climbing.
The first leg of your journey will take you through Joshua Tree National Park. This park is known for its dramatic landscape, with huge boulders and Joshua trees dotting the landscape. 
After exploring Joshua Tree, you'll head to the Mojave Desert. This region is known for its magical landscapes, with vast open spaces and strange rock formations. There are plenty of things to see and do here, from visiting ghost towns to taking a scenic drive through the desert.
Napa Valley Wine Country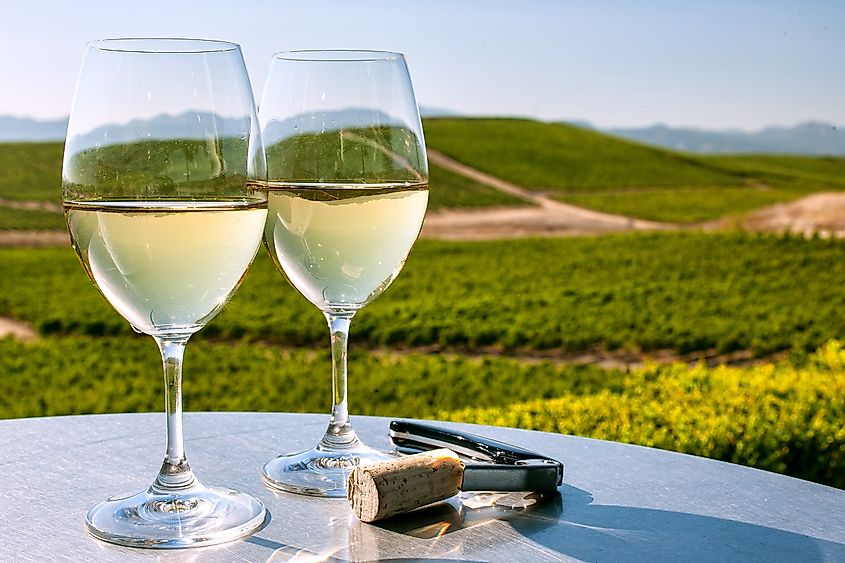 Road tripping through Napa Valley is the best way to experience all that California wine country has to offer. From world-renowned wineries and Michelin-star restaurants to picturesque drives and breathtaking vistas, there's something for everyone on this classic California road trip.
Napa Valley is home to some of the most famous vineyards in the world. Whether you're looking to tour a historic estate or taste some delicious wines, there's a vineyard here that's perfect for you.
From the rolling hillsides to the towering mountains, Napa Valley is full of stunning scenery. Take a drive through the valley and stop at lookout points to enjoy sweeping views of the area.
In addition to its many vineyards, Napa Valley also has several quaint towns and villages worth exploring. Stroll through picturesque streets, visit local shops and restaurants, and get a taste of small-town life.
Napa Valley wine country is the perfect place for a California road trip. With its stunning scenery, delicious wines, and charming towns, you're sure to have an unforgettable experience.
In Summary
Whether you're a California native or just visiting for a road trip, make sure to check out some of these amazing routes. Do you have any tips or tricks? Let us know in the comments below! And be sure to pack your sunscreen – it can get pretty hot on these stretches of road!