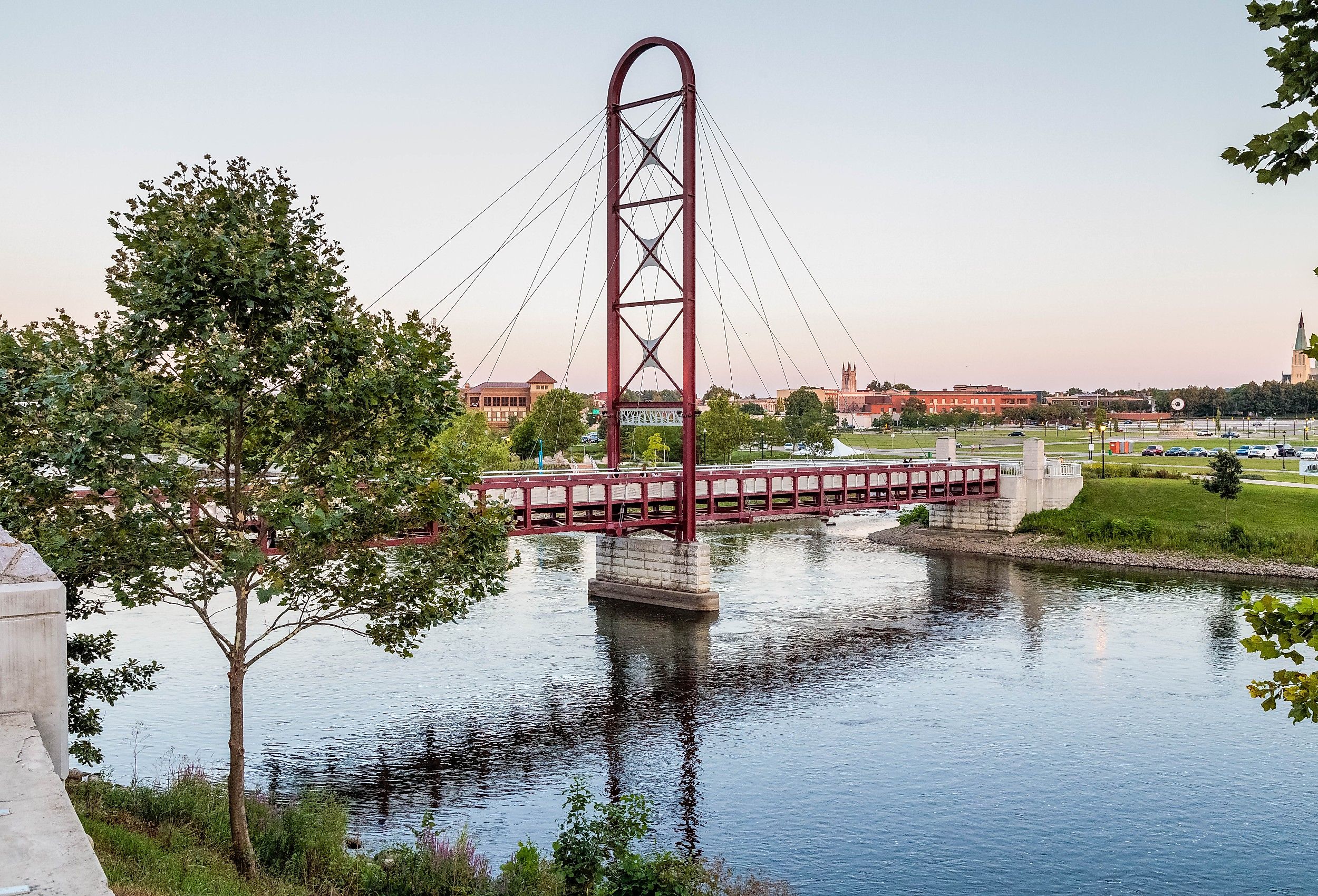 13 Affordable Summer Vacation Spots In Indiana
Indiana is best known for its agriculture, automotive, sports, and Hoosier hospitality. It also has many amazing spots for budget-friendly vacationers. And summer is the best time to explore new places and try out new things to do in Indiana. With the kids out of school, there are plenty of choices for family-friendly activities. But if you are looking for a quiet retreat, you can also find incredible places for solo travel. Check out these affordable summer vacation spots that promise a glimpse of adventure, fun, and relaxation in Indiana.
Nashville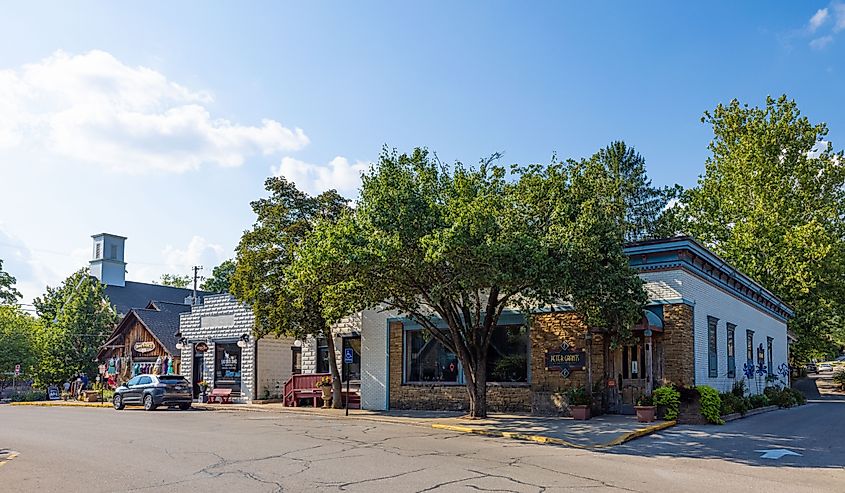 If you're looking for a place to explore the arts, Nashville, Indiana, is a must-visit destination. Nestled between the rolling hills of Brown County State Park and Yellowwood State Park, and located 40 miles south of Indianapolis, Nashville was founded in 1836 and named after Nashville, Tennessee. It is a historic art colony location and features several art studios and shops.
You can begin your visit by checking out the famous Brown County Art Guild. It holds a permanent collection of art featuring the works of prominent Indiana artists such as J. Marie Goth and Carl Christopher Graf. The guild also displays contemporary art made by Hoosier artists. General admission is always free. The Brown County Art Gallery is another place featuring the art of local and regional artists. It is one of the oldest art galleries in the United States. The gallery features the works of bird artist William Zimmerman and Gustave Baumann's woodblock art. It offers several exhibitions and events for visitors. Stop by the gift shop to purchase prints, original art, and souvenirs for sale. General admission to the gallery is free.
Evansville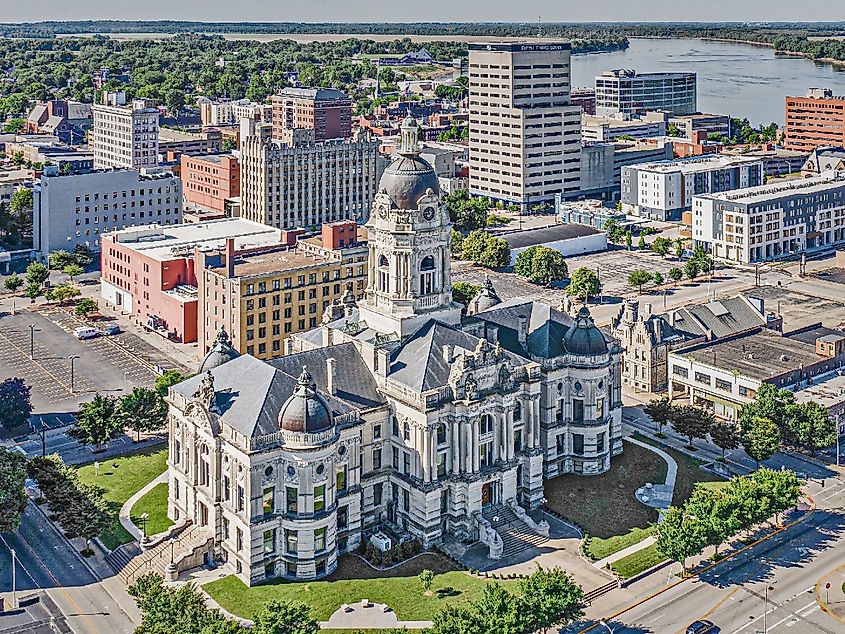 Located on the Ohio River across from the state of Kentucky, Evansville, Indiana, is southern Indiana's largest city. A hub of commerce, education, and manufacturing, Evansville is also a historical and cultural site. Amongst its museums and shops, it is the location of the great Angel Mounds Historical Site.
Considered one of the best preserved, pre-contact Native American sites in North America, Angel Mounds Historical Site is a wonderful vacation spot for budding archaeologists. The town was part of the Mississippian culture and has stood at its current location from around 1000 to 1450 CE. The site covers almost 575 acres which include an interpretive center, Mississippian earthen mounds, and a laboratory. It also offers hiking, biking, and archaeological activities, all great for summertime fun. Admission for members and children under the age of three is free. Youth admission price is $3, and adult admission price is $5.
Greensburg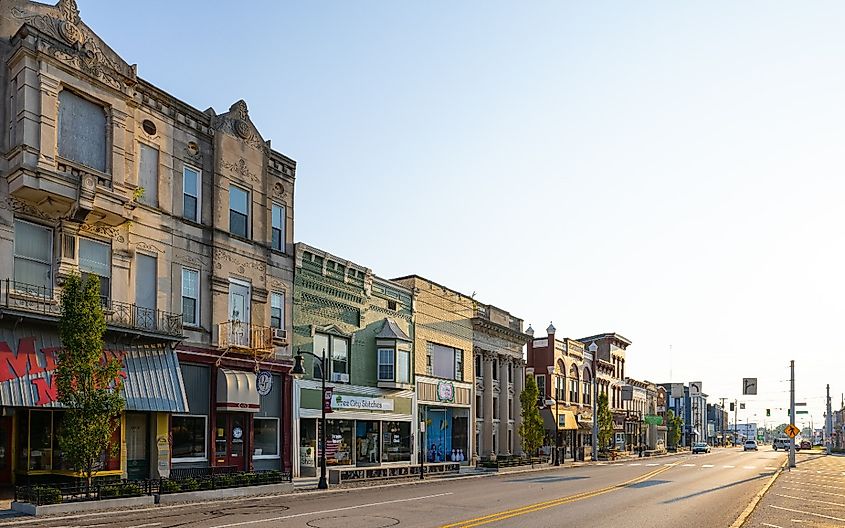 Greensburg, Indiana, boasts of small-town charm, and although it is family-friendly, it also beckons those looking for a solo rest and relaxation spot for the summer. Located in Decatur County, Greensburg is famous for its one tree that grows out of the courthouse building downtown. But it does have other interesting things to do and see during the lazy days of summer.
Enjoy shopping? If you love hunting for treasures, try Tree City's Needful Things, Finder's Keepers, and A Little Bit of This and a Little Bit of That for vintage items. Looking for some fresh fruit, vegetables, and yummy homemade goodies? Check out the local Farmer's Market, where all items are locally grown or produced. You can find everything from fresh-cut flowers to mouthwatering maple syrup. Experience Hoosier hospitality by taking a break from your day of shopping. Stop by Bryant's Bar and Grille for a tasty meal featuring a heaping serving of corn, mashed potatoes with gravy, and their special meatloaf. Enjoy musical fun by joining their karaoke, sing a long, or listening to local bands playing live on weekends.
Nappanee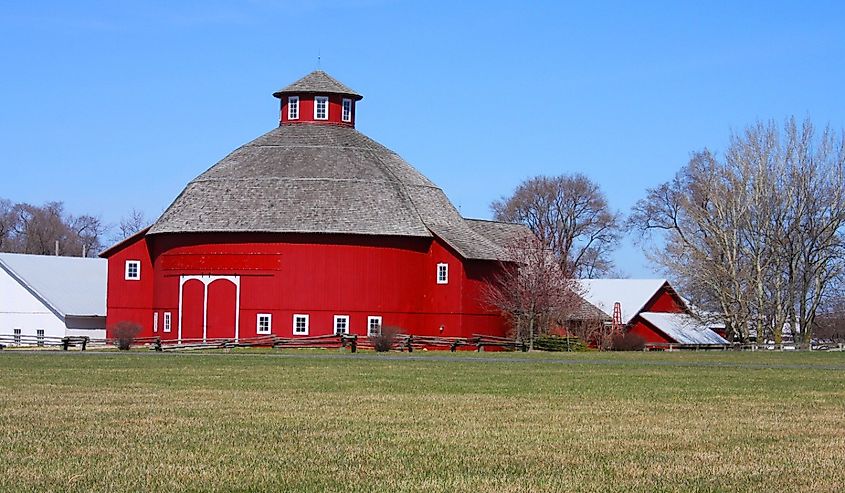 If you love flowers, you will love visiting Nappanee, Indiana. Nappanee is in northern Indiana by the banks of the Wabash River. It is famous for its beautiful Quilt Gardens featuring more than a million blooms! At least two quilt gardens can be seen in Nappanee each year. These gardens are inspired by traditional American quilts and created using colorful flowers that can be viewed in the summer.
Another interesting point of visit in Nappanee is The Barnes at Nappanee, home of Amish Acres. These beautiful barns are a salute to Amish architectural style and agricultural history. They offer a variety of events in the summer, and prices vary depending on the program you choose to attend. Walking around is free and if you are observant, you may even spot a peacock strutting about the farm!
French Lick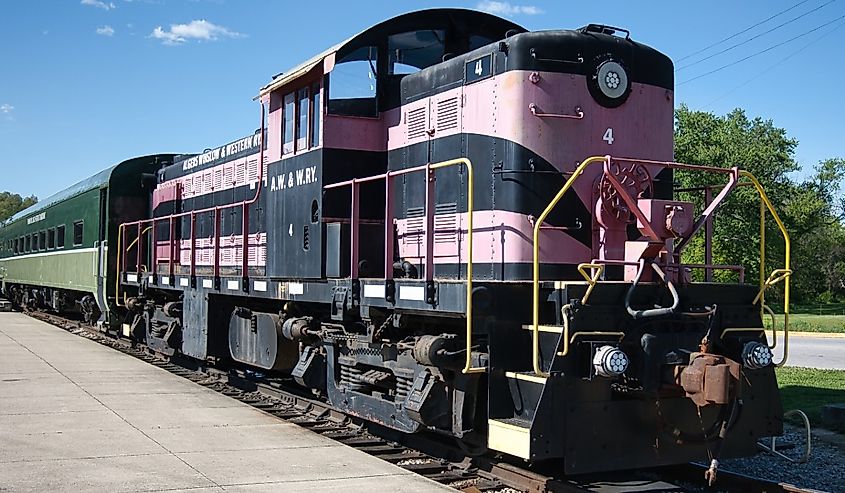 Looking for a romantic getaway for two? Look no further. Located in southern Indiana and known for its historical mineral springs, the adorable town of French Lick, Indiana, promises to deliver a dreamy and romantic summer escape for lovers. The French Lick Scenic Railway offers beautiful scenic rides through Hoosier National Park on an old-fashioned diesel-fueled train. Try their delightful chocolate-tasting tours or the bourbon-tasting excursion as you watch the scenery go by. If you want something heavier, you can also catch the dinner train. Prices range from $35 and up.
French Lick also offers wine tasting at various wineries and distilleries, including the largest pot-still distillery in Indiana. Patoka Lake Winery offers indoor and outdoor seating areas where you can enjoy sipping your favorite wines along with select meats, chocolates, and cheeses. The price is $12 for eight tastings.
Portage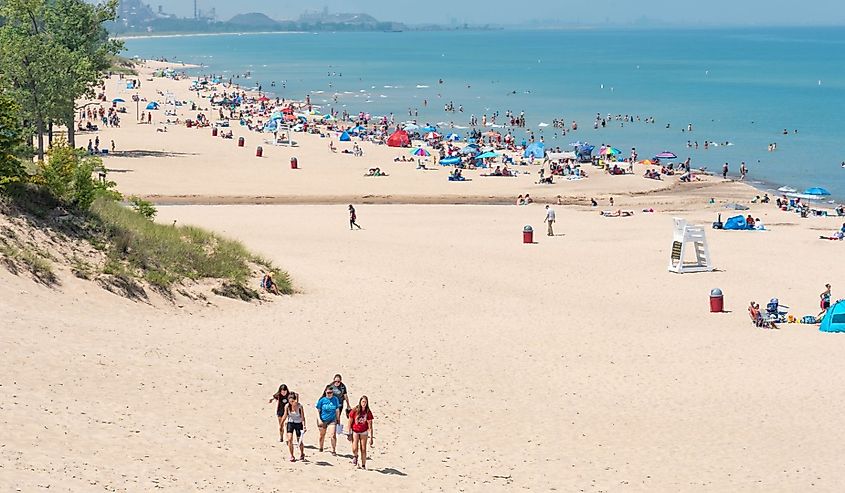 What good is summer without a few days at the beach? Portage, Indiana, located on the southern half of Lake Michigan, is home to Indiana Dunes National Park. The beach promises to fulfill your desire to lie on warm golden sand as you look at the breathtaking blue water of Lake Michigan. Collect seashells, try boating, or get a glimpse of Chicago, Illinois, from across the water. Tickets vary, but for a 7-day pass, it costs $25 per vehicle.
You can also step up to The Portage Lakefront and Riverwalk and enjoy swimming, biking, and fishing. Go birdwatching or hiking at the Portage Nature Preserve, with its scenic trails and abundant wildlife. End the day with a wonderful picnic and delicious food from Big Time Burgers + Brew.
Rockport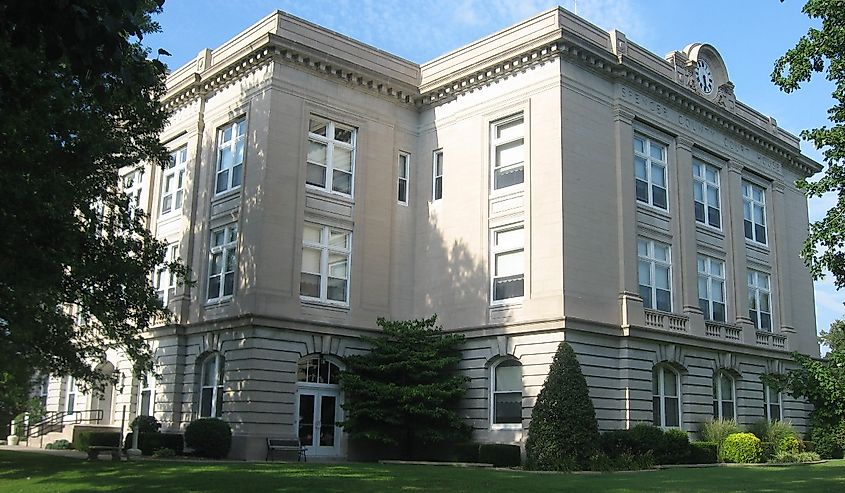 If Lincolnian history is your thing, a visit to Rockport, Indiana, is a must. Situated in southern Indiana by the Ohio River and across from Owensboro, Kentucky, Rockport is home to Abraham Lincoln's early years. Spend time at The Lincoln Pioneer Village & Museum and take a walking tour to experience life as it was in the 19th century. A living history museum, The Lincoln Pioneer Village & Museum features thirteen replica log cabins, including, The Lincoln Homestead Cabin, Pioneer Schoolhouse, and The Old Pigeon Baptist Church. You can also view artifacts, clothing, a spinning wheel, and a rare rocker beater loom that is still in use today. Check out the hutch that was handcrafted by Abraham Lincoln and his father, which is on display at the museum. Tickets are $5 for adults and $3 for seniors and children under 12, and it is open for daily tours from May through October between the hours of 9 am and 3 pm Monday through Saturday and 12 pm and 4 pm on Sundays.
Close your day experiencing time in the 20th century by catching a movie at the Holiday Drive-In Theatre in Rockport. Considered one of the oldest drive-in movie theatres, Holiday Drive-In features both older movies and the most recent releases. Share nostalgia of summertime fun from a bygone era with your family and friends. Tickets are $12 for adults and $6 for children ages 4 to 11.
Crawfordsville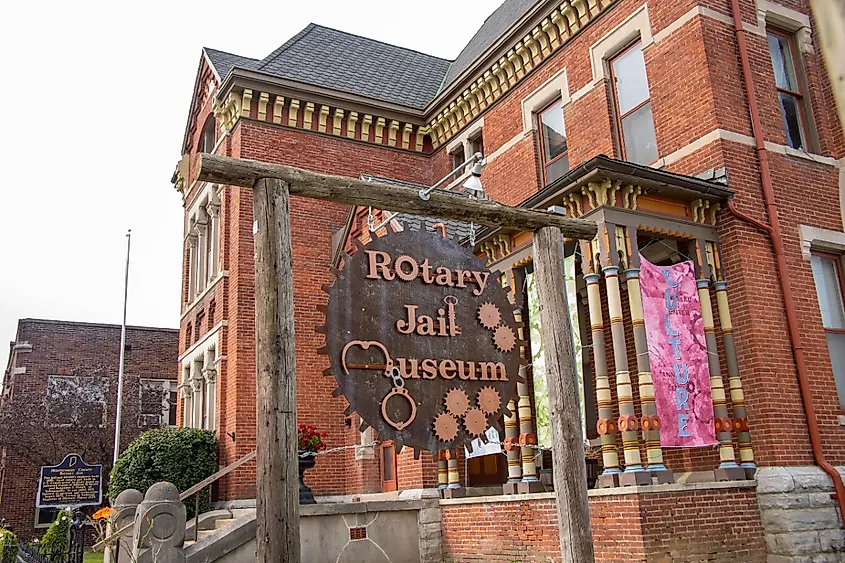 The historic city of Crawfordsville, Indiana, is home to Lincoln's contemporary, author and general, Lew Wallace. Crawfordsville is in Montgomery County, approximately 50 miles from Indianapolis, in west central Indiana. General Lew Wallace, who fought in the Civil War on the side of the Union Army, designed his study in 1895 which is now The General Lew Wallace Study & Museum in Crawfordsville. The museum holds an impressive collection of Wallace's personal artifacts. It is also the location where he wrote his famous novel Ben Hur: A Tale of the Christ. With varying entry prices depending on age, all under $10 for admission, this is an affordable attraction for the whole family.
You can also view one of eighteen rotary jails to have been built in the 1880s by visiting The Montgomery County Rotary Jail Museum. It still holds a working circular cell block that turns 360 degrees. During its heyday, the Rotary jail served as the home for the city's sheriff. Tickets are $5 for adults and $3 for children 6 to 11.
Fort Wayne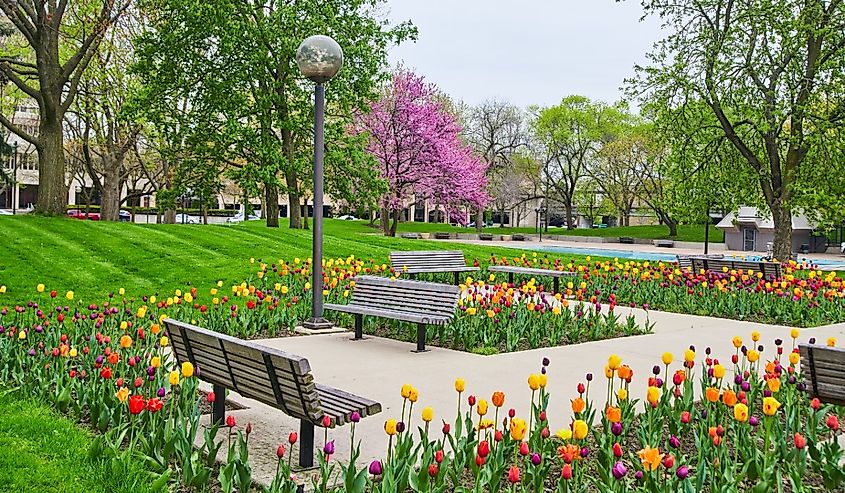 Located in Allen County in northeastern Indiana, Fort Wayne offers history, culture, and outdoor fun for the summer. You can visit the Fort Wayne Zoo which is ranked as one of the top ten zoos in the United States. Add a trip to the Science Center and Botanical Conservatory to complete your tour of the flora and fauna. Admission price is $18 for adults and $14 for children ages 2 to 12. If art is your thing, take a self-guided tour using the Public Art Trail of downtown Fort Wayne to view the many beautiful murals in the city and bring your pet along too! The Paradigm Gallery offers original art and crafts for sale. Attend a program at the Fort Wayne Museum of Art which has an excellent collection of historical and contemporary art. Admission to the Museum is free every Thursday from 5 to 8 pm.
Visit the Old Fort, a replica of the 1815 fort which was built under the command of John Whistler, grandfather of the famous artist, James Whistler. In the 17th century, the Old Fort was strategically built near the confluence of three main rivers: St. Joseph, St. Mary's, and the Little River. It provided travelers and settlers with the ability to trade as far north as Canada and down to the Gulf of Mexico through the Ohio and Mississippi Rivers. By the 18th century, General Anthony Wayne had built a new fort following his win at the Battle of Fallen Timbers. A total of 3 forts were built during the 18th century. Today, you can watch re-enactors in period clothing depicting life from the 17th and 18th centuries. Most events are free, but donations are appreciated.
Kokomo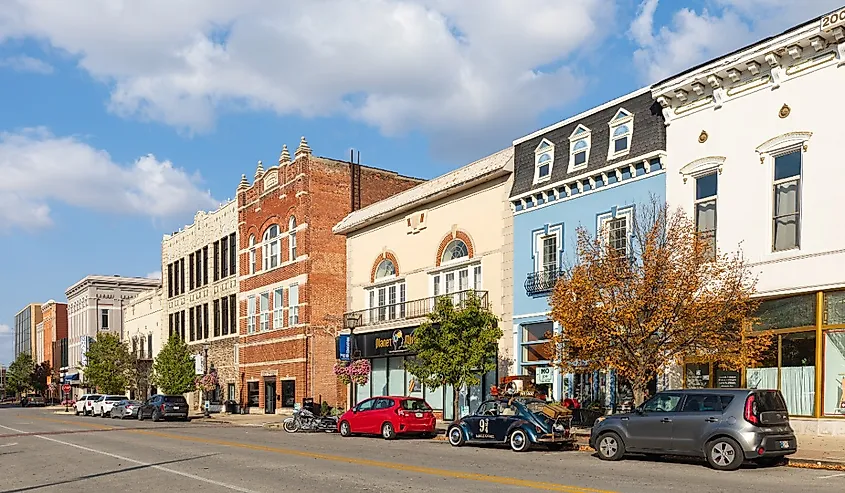 The beautiful city of Kokomo is in Howard County, Indiana. Famous for its roadside attractions, Kokomo has several other interesting places to visit. The unique glass museums are a sight to behold and a must-visit for an interesting summer fun activity. Opalescent Glass is considered the oldest art glass company in the United States. It has been manufacturing high-quality art glass since 1888 in its original location. Take a tour and watch the artists create hand-ladled and rolled art glass creations in their studio. They offer custom-designed art glass for sale. You can also take up a course in mosaics, bead making, painting on glass, basic stained glass, and more. Ticket prices are $6 for adults and $3 for students. All tours must be booked in advance.
The Greentown Glass Museum holds an amazing collection of glassware produced between 1894 and 1903 by the Indiana Tumbler and Goblet Company. More than 2,000 pieces are on display at the museum. The Greentown Glass Museum is open from 1 to 4 pm, Wednesday to Sunday.
Mishawaka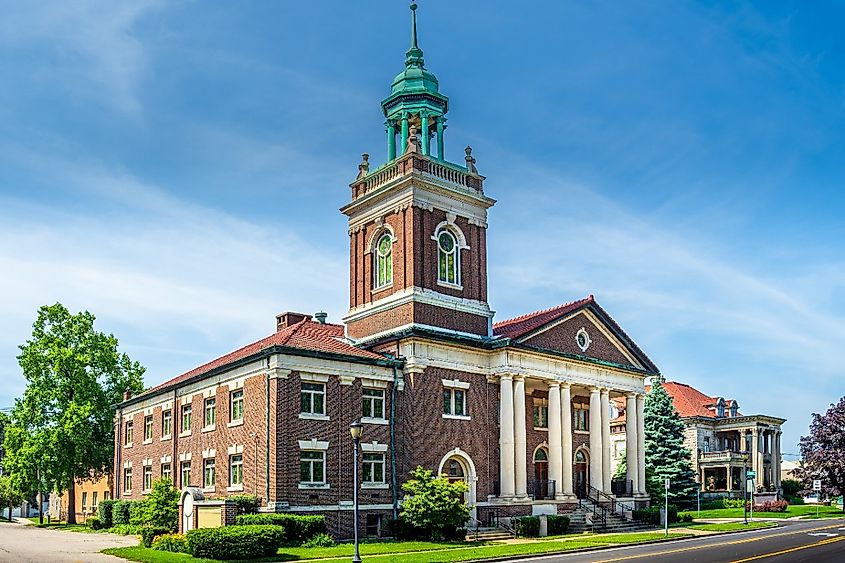 Nicknamed the "Princess City," Mishawaka is in St. Joseph County, Indiana. This city boasts about its Hoosier hospitality. If you're looking for an outdoor retreat, Mishawaka is the place where you can find great options for budget-friendly summer fun. The Riverwalk is on top of the list for leisurely outdoor fun in Mishawaka. The St. Joseph River flows through the town and flows over the Twin Branch and Mishawaka dams. You will find several biking and walking trails around the river, providing a scenic view of the area. The banks of the river are paved with beautiful plants and flowers, and if you are out in the late afternoon, you can see an interesting display of lights surrounding the Riverwalk.
Another beautiful outdoor location in Mishawaka is Shiojiri Park, a Japanese strolling garden that was established to connect Mishawaka with its sister city of Shiojiri City, Nagano Prefecture, Japan. It has more than 20 varieties of large plants, over 200 boulders, a statue, and a tea house pavilion where you can sit and sip your favorite brew as you relax and contemplate the important things in life. If fishing is your thing, you can hop over to Kamm Island. Cast your lines into the river on this 7.5-acre of island to make your big catch. The river is famous for its smallmouth bass, chinook salmon, walleye, and steelhead trout.
Madison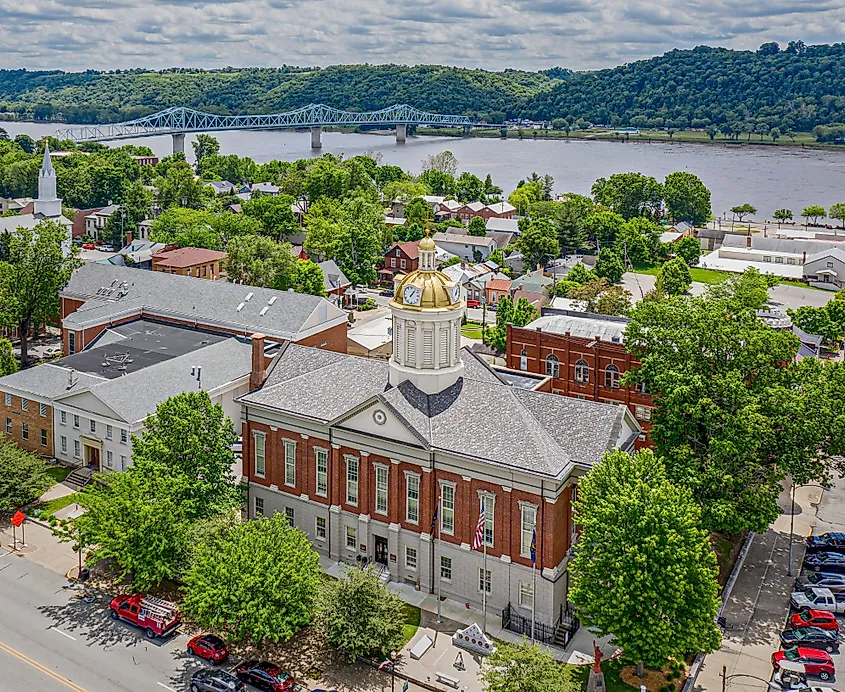 Another scenic spot to visit in the summer is Madison, Indiana, which sits on the banks of the Ohio River, cocooned between nearby Cincinnati, Ohio; Louisville, Kentucky; and Indianapolis, Indiana. Surrounded by the magnificent beauty of Cliffy Falls State Park, Madison is an architectural paradise.
Madison boasts of being the country's largest contiguous National Historic Landmark District, featuring 133 blocks of historic buildings. Take a romantic, old-fashioned carriage ride through the historic city of Madison with the Broomtail Carriage Company. View the beautiful architectural details of 19th-century homes. Enjoy the Italianate, Greek, Federal, and Gothic revival styles seen throughout the city. Be sure to visit the Lanier Mansion State Historic Site, considered the crown jewel of all the historic buildings in Madison. Tickets are $12 for adults, $10 for seniors, $8 for youth, and children under three are free.
Indianapolis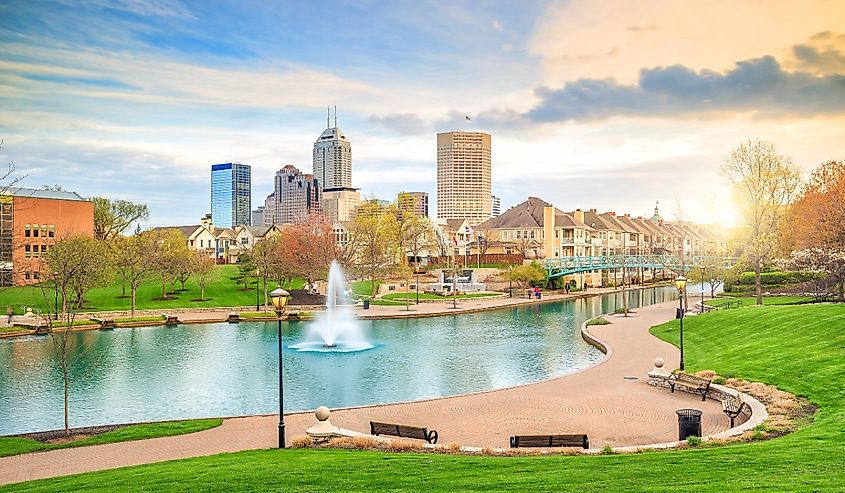 The capital city of Indianapolis, Indiana, offers loads of opportunities for summer fun in the Hoosier state. Whether you are looking for alone time or hanging out with friends and family, Indy provides the perfect blend of things to do. Visit the 10,000-square-foot Garfield Park Conservatory's art deco structure with delightful plants. You can also see the 3-acre sunken garden, which is over 100 years old and features designs inspired by European gardens. Enjoy a summer concert and master gardener-guided tours that are sure to delight you. Reservations are free but required to enter the premises.
Spend the day visiting the White River State Park, and don't spend a penny while on-site, as entry is free to the park. The 250 acres of beautifully landscaped space connect the downtown area with plenty of things to do. Enjoy strolling or take a bike ride on the paved pathway around the river to view memorials. Or splurge a bit with a $42 lake ride on a swan pedal boat (holding up to five people) through Canal Central on the river. Step indoors into the Eiteljorg Museum or the Indiana State Museum, both with affordable rates and discounts for students, and take in the contemporary art and artifacts on display. You can also go to the Indianapolis Zoo for around $20 per person, and spend time visiting the many species of birds and animals in residence.
Finding enjoyable and interesting activities for summer in Indiana doesn't have to be difficult. The Hoosier state has many amazing spots for budget-friendly summer fun. Be sure to check the individual websites for the places you want to visit for the latest updates and discounts.