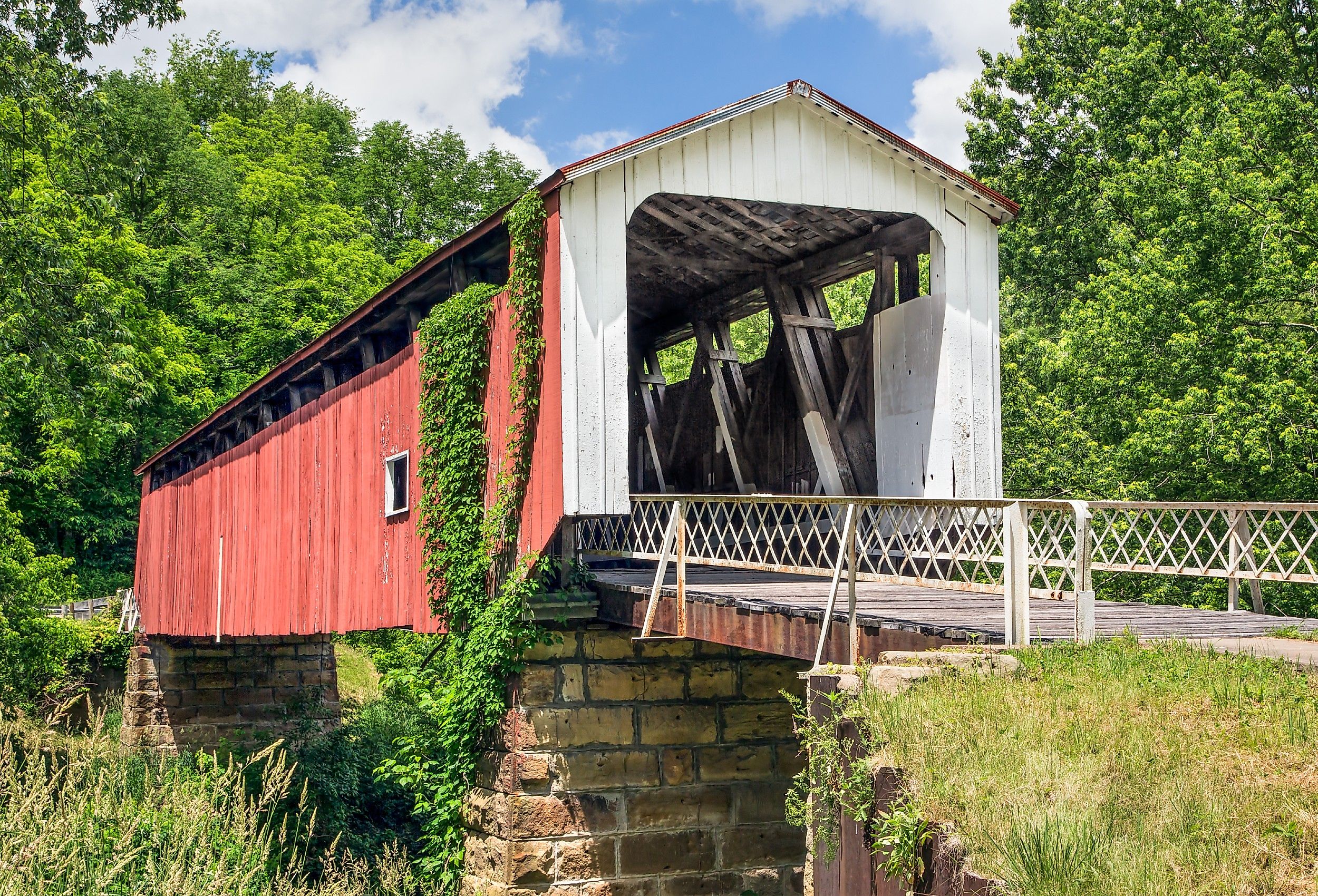 11 Most Scenic Road Trips to Take in Ohio
In Ohio, road trips are not just about getting from point A to B; they're about connecting with the soul of the state. Whether you are tracing the path of Amish traditions, relishing the nostalgia of covered bridges, or appreciating Ohio's Welsh heritage, these scenic routes are windows into a living, breathing Ohio experience. In Ohio, road trippers can traverse the Ohio & Erie Canalways, where the past echoes through meticulously preserved canal towns and museums. Alternatively, you can meander along the Big Darby Plains Scenic Byway, where untouched landscapes of prairies and wildflowers beckon. So, whether you are a history buff, a nature enthusiast, or simply seeking a memorable road trip, Ohio's scenic gems await your exploration.
Hocking Hills Scenic Byway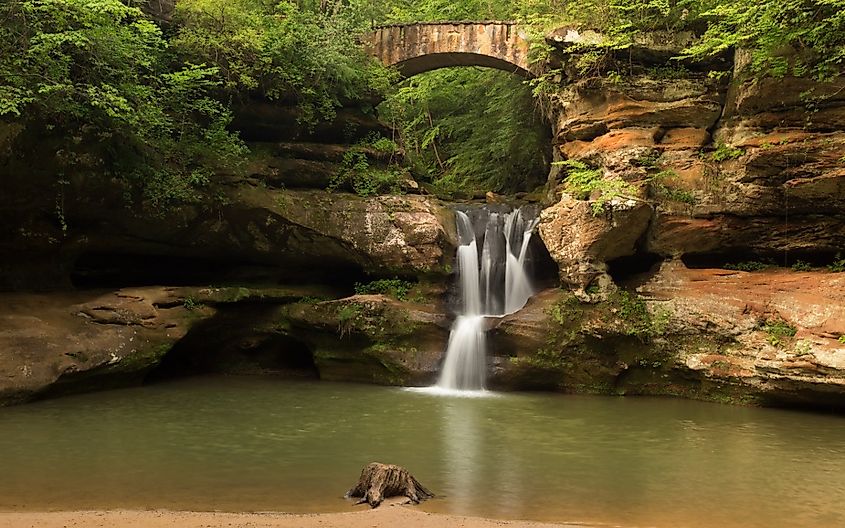 Buckle up, fellow nature enthusiasts! This 26-mile journey of Hocking Hills Scenic Byway begins in Rockbridge and winds its way through the enchanting Hocking Hills region before taking you all the way to Cedar Falls and Ash Cave. The highlight of this drive is undoubtedly the Hocking Hills State Park, where you can explore ancient caves, towering waterfalls, and lush forests. Be sure to hike the Old Man's Cave trail for a chance to witness the majestic rock formations that earned their namesake. Keep an eye out for the lesser-known spot known as "Rock House," a hidden cave with a cathedral-like interior. As you continue your drive, make a stop at the Conkles Hollow State Nature Preserve, a hidden gem boasting towering Black Hand cliffs and a serene gorge. 
Lake Erie Coastal Ohio Trail
The Lake Erie Coastal Ohio Trail is your ticket to a watery wonderland! This scenic drive begins in the charming city of Toledo and winds its way eastward, concluding in Conneaut. As you hit the road, Lake Erie's sparkling waters will be your constant companion along the 293 miles. The hidden gem along this route is the Liberty Aviation Museum in Port Clinton. Here, aviation enthusiasts can marvel at the impressive collection of vintage aircraft, including the iconic Ford Tri-Motor, World War II exhibits, and a fully restored B-25 Mitchell bomber. As you venture east, stop by Magee Marsh Wildlife Area, a birder's paradise, during spring migration. It's where you can spot rare feathered friends like warblers and sandpipers.
Ohio River Scenic Byway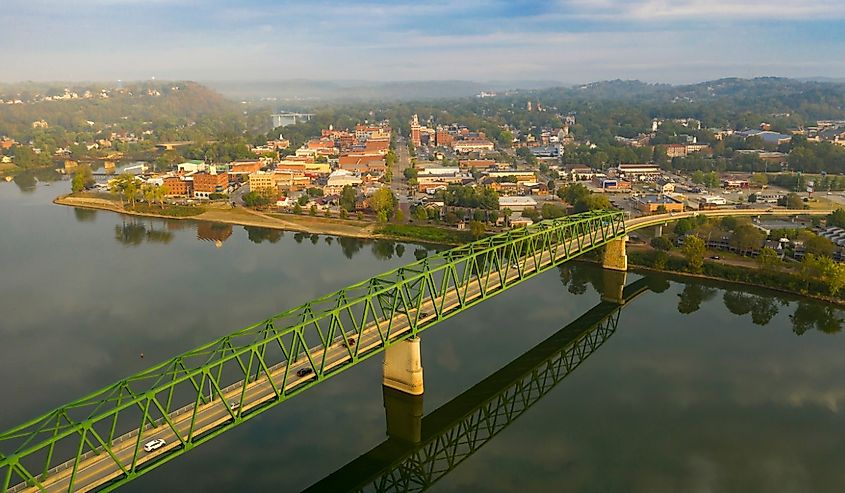 The whole byway traverses 943 miles, and Ohio is home to a whopping 452-mile portion. This section is a historic odyssey of the Ohio River Scenic Byway, which commences in the bustling city of Cincinnati and meanders along the mighty Ohio River before concluding in East Liverpool. You may start at the Cincinnati Museum Centre at Union Terminal, where you can explore interactive exhibits and marvel at the stunning Art Deco architecture. The byway passed through 13 stunning counties, including Hamilton, Scioto, and Athens.
Amish Country Byway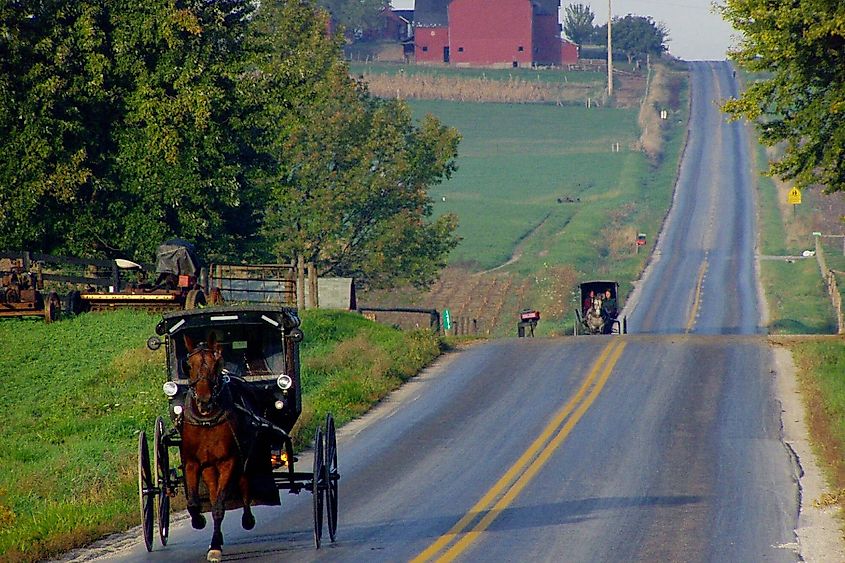 The Amish Country Byway takes you on a voyage through 160 miles of Ohio's heartland, where time seems to stand still. Leaving behind the modern world, you will find yourself in the timeless traditions of the Amish beginning in Holmes County. Begin your adventure at the Amish and Mennonite Heritage Center in Berlin, where you can learn about the history and values of these communities. Don't forget to stroll through Behalt – a 10-foot cyclorama illustrating their story.
As you wind through rolling hills and lush farmlands, be sure to stop by Lehman's in Kidron, a store that celebrates the beauty of self-sufficiency with everything from non-electric appliances to heirloom seeds. Continuing south, make a stop in Walnut Creek to savor mouthwatering Amish cuisine at Der Dutchman Restaurant. You should try their famous broasted chicken and homemade pies before reaching your destination in Utica.
Olentangy Heritage Corridor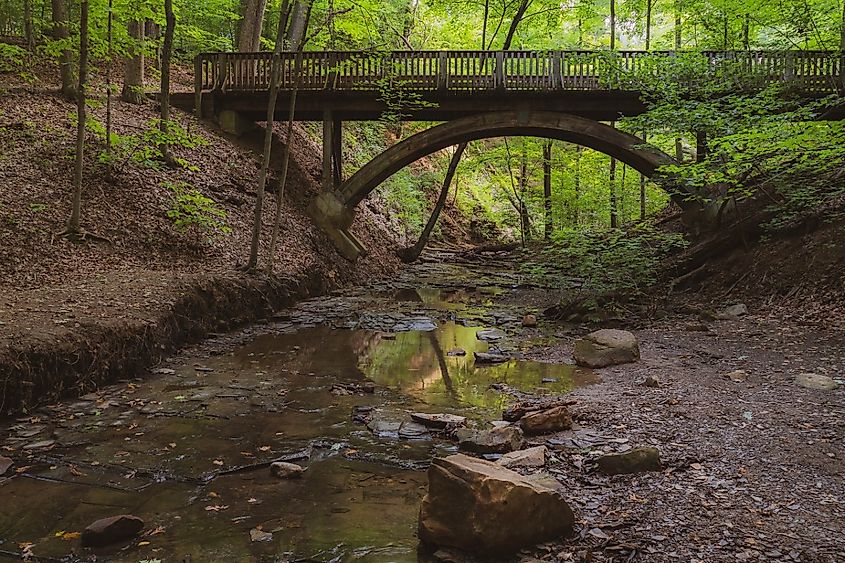 The Olentangy Heritage Corridor is what you would call short, with 10.5 miles and sweet from Franklin to Delaware County. You should take a few minutes to admire the historic Delaware County Courthouse, a stunning piece of architecture. Then, hop on the trail along the Olentangy River, where you can enjoy a leisurely walk or bike ride with frequent views of the peaceful river. Then, venture to the historic Stratford Ecological Center, a hidden treasure promoting sustainable agriculture and environmental education. You can tour the farm, hike the trails, and meet the resident farm animals.
As you approach Powell, take a detour to the Olentangy Caverns and the Columbus Zoo and Aquarium, where you can get up close with various animals. You should also not forget the nearby Char-Mar Ridge Preserve, a hidden gem teeming with wildflowers in the spring and offering great hiking opportunities.
Appalachian Byway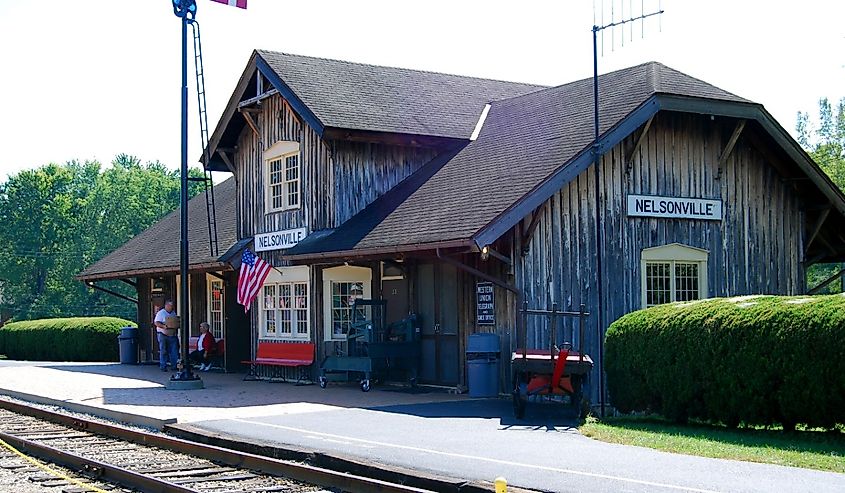 You can step into the heart of Appalachian culture as you embark on the 105-mile Appalachian Byway, a journey that begins in Clarington and ends in Nelsonville. Highlights along the way include Burr Oak State Park and The Wilds, a safari zoo. Check out the Little Cities of Black Diamonds Museum in Shawnee, which tells the story of the coal-mining history of the region. The museum offers a glimpse into the hardships and triumphs of the coal miners and their families.
Once in Nelsonville, don't miss the Moonville Tunnel, an eerie and abandoned railway tunnel that's become a local legend. The Athens County Historical Society and Museum offers insight into the region's history, while the Dairy Barn Arts Center showcases contemporary Appalachian art. The Hocking Valley Scenic Railway in Nelsonville, a vintage train ride through the Hocking Hills showcasing the region's natural beauty, is also a must-visit.
Covered Bridge Scenic Byway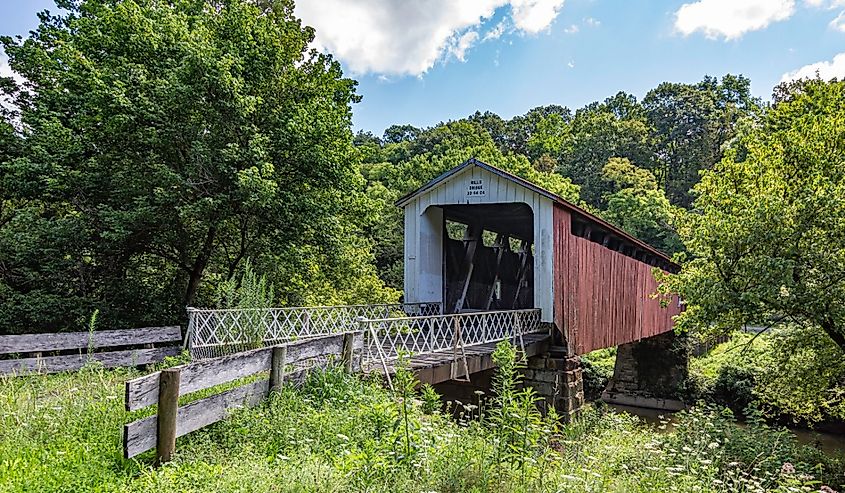 Prepare for about a 40-mile nostalgic journey through time as you embark on Ohio's Covered Bridge Scenic Byway from Marietta to Woodsfield. The adventure begins at the mouth of the Muskingum River, where you can explore the Campus Martius Museum in Marietta. As you continue along the Byway, you will encounter four covered bridges: Hills Covered Bridge, Hune Covered Bridge, Rinard Covered Bridge, and Knowlton Covered Bridge. Each features a classic red exterior, either with its roof or siding, offering a perfect photo op.
Welsh Scenic Byway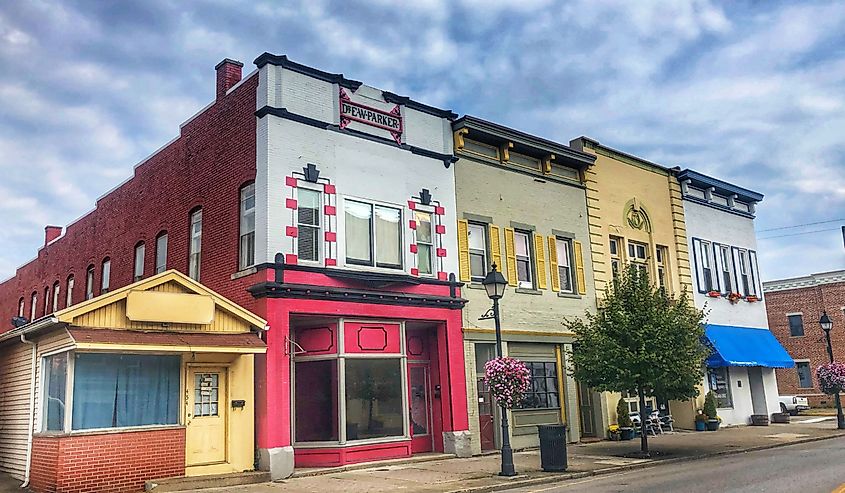 The Welsh Scenic Byway from Gallipolis to Jackson is a 64-mile byway named after the Welsh settlers who left their mark on the region. You can learn about their heritage at the University of Rio Grande, which features a Welsh History and Cultural Museum. The Cooper-Hollow Wildlife Area is a beautiful stop on the way. Even if you are not staying overnight, consider stopping by for afternoon tea or a tour of the stunning gardens. In the town of Jackson, explore the Lillian E. Jones Museum, housing a collection of artifacts showcasing the area's history. For a peaceful end to your journey, discover Lake Alma State Park, where you can enjoy a picnic by the lake or take a leisurely hike through the scenic woodlands.
Ohio & Erie Canalway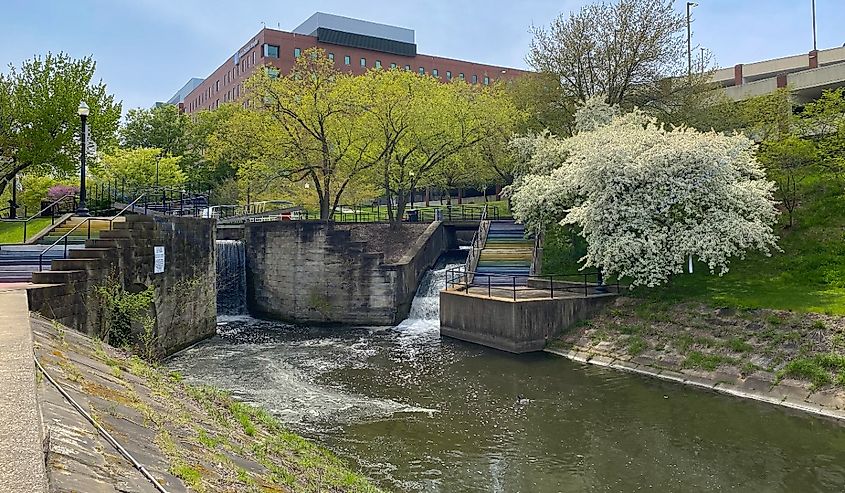 Imagine stepping into a time machine and journeying back to the early 19th century, when canals were the lifelines of commerce and trade. The Ohio & Erie Canalway offers you a full 110 miles from Cleveland to New Philadelphia, also passing by the Cuyahoga River. Before setting out, visit the Cleveland History Center to explore the exhibits on the canal's role in shaping the region. Then, hit the road, tracing the canal's path through picturesque towns and charming landscapes. As you journey onward, don't miss the picturesque Zoar, founded by a group of German separatists in 1817. You can wander its cobblestone streets and explore the Zoar Village State Memorial, a preserved 19th-century community with historic buildings and lush gardens. Lock 29, one of the canal's original locks, now surrounded by tranquil scenery, is a perfect spot for a stroll. 
Big Darby Plains Scenic Byway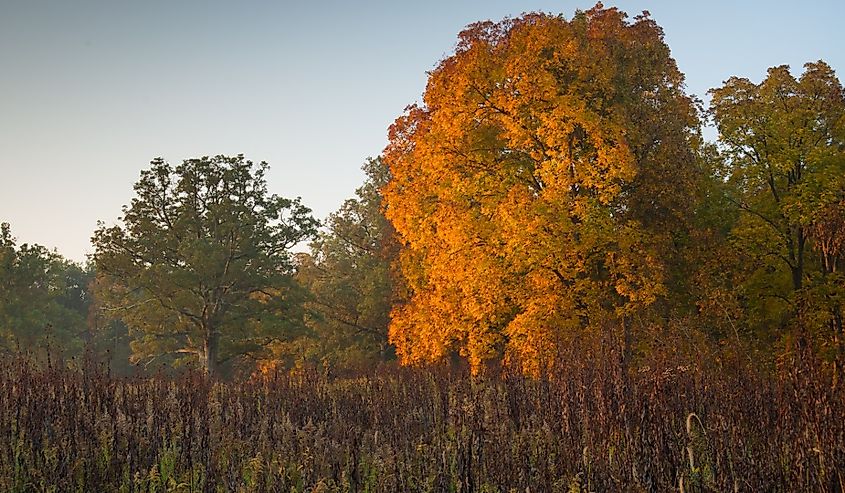 The 27-mile Big Darby Plains Scenic Byway is a journey through one of Ohio's most pristine and ecologically significant regions of Union County and stretching to Plain City County. One of the highlights along this route is the Darby Plains, a serene landscape of rolling prairies, wetlands, and clear streams. Stop at the Darby Creek Greenway Trail, where you can take a walk or bike ride through this natural wonder. You can also explore the nearby Battelle Darby Creek Metro Park, where you can bird watch and even spot bison in their natural habitat.
Scioto Heritage Trail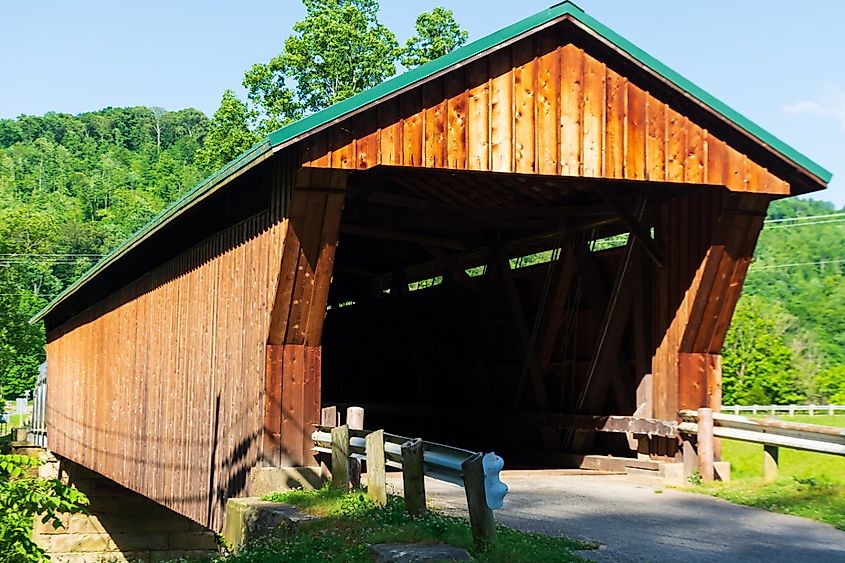 The Scioto Heritage Route is an 84-mile tribute to the region's rich heritage and its stunning riverside landscapes from downtown Portsmouth and moving towards the Shawnee State Forest. The charming Southern Ohio Museum and Cultural Center houses a remarkable collection of art and historical artifacts, including a stunning quilt exhibit and engaging displays of the region's heritage, is your first stop. The highlight of your journey will undoubtedly be the breathtaking Otway Covered Bridge. Tucked away in a quiet corner of Shawnee State Forest, this historic bridge is a true marvel.
From the Appalachian Byway's cultural richness to the Ohio & Erie Canalway's historic charm and the Big Darby Plains Scenic Byway's natural wonders, there's a route for every traveler's taste. What sets Ohio apart is its ever-changing landscape. In spring, wildflowers and budding trees burst forth; in autumn, foliage paints a vivid backdrop; and year-round, hidden gems like covered bridges and historical sites await discovery. So, when considering your next road trip, don't overlook Ohio's scenic gems; they're not just routes; they are gateways to an authentic Ohio experience.