Connecting India's Urban And Rural Future Is Important For Biodiversity Conservation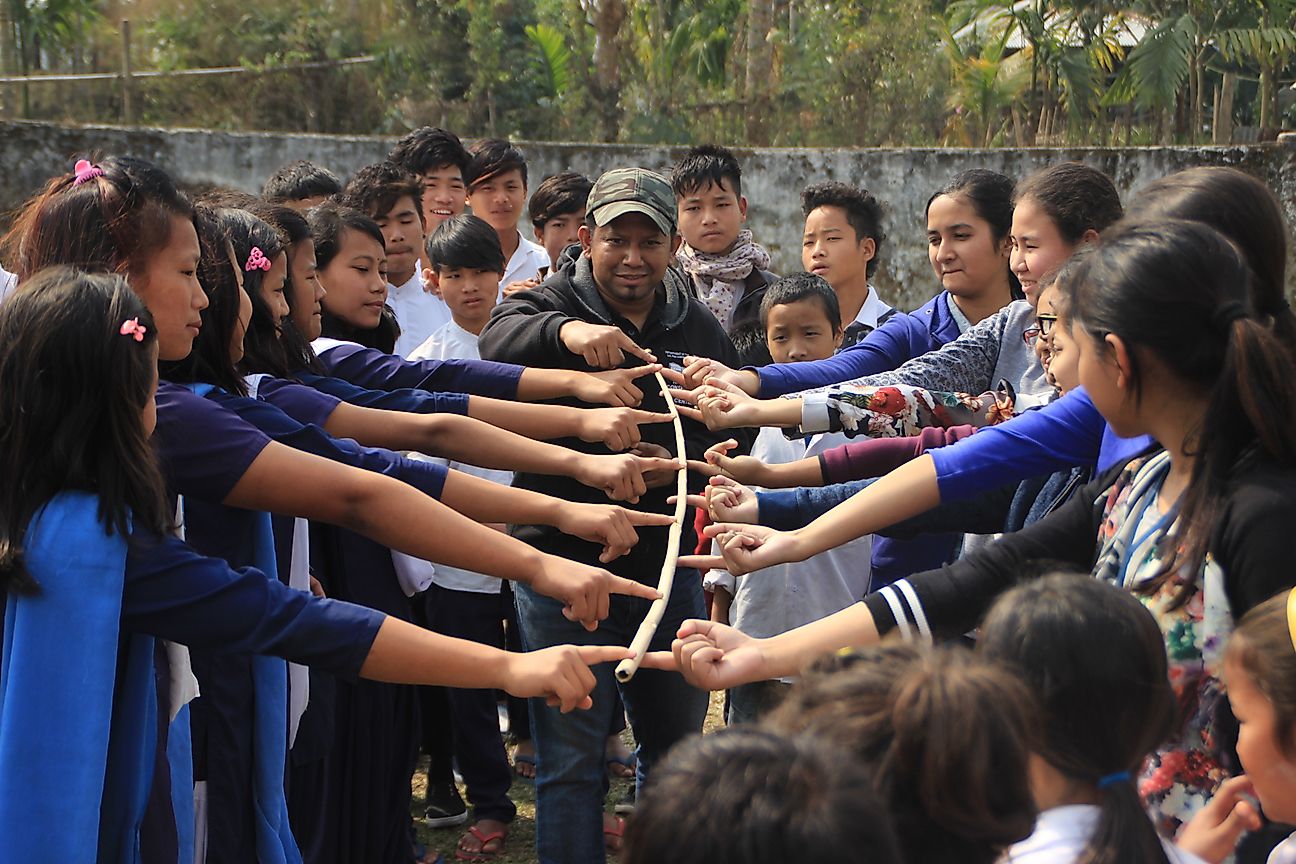 We all know that the younger generations are the future of Planet Earth. The older generations of humans have left them a planet riddled with environmental issues. Climate change and species extinction are some of the major challenges they need to deal with in the coming decades. Thus, the youth of every country in the world must receive the right kind of environmental education that will equip them with the knowledge needed to battle the environmental crises prevalent today. In developed countries, such education is usually uniformly available to all irrespective of their socio-economic status. In developing countries like India, however, the quality of education received by students of rural and urban communities is often extensively different. This difference affects their perception of nature and biodiversity conservation. However, the conservation goals of a country like India cannot be achieved when its rural and urban youth are not in sync. Both sections constitute large proportions of the population. They need to act in unison to protect the environmental health and biodiversity of the country. And that is only possible when they are provided equal education and the opportunity to interact and exchange knowledge and resources during their student life. 
To learn about how this synergy can be achieved, World Atlas spoke to Biswajit De, Founder President of WildRoots, an NGO working in the field of environmental education in India. De, an educationist and designer by profession, launched WildRoots in 2008 to build environmental consciousness and implement conservation actions by involving the energy and enthusiasm of young India. Below is the conversation between World Atlas and Biswajit De: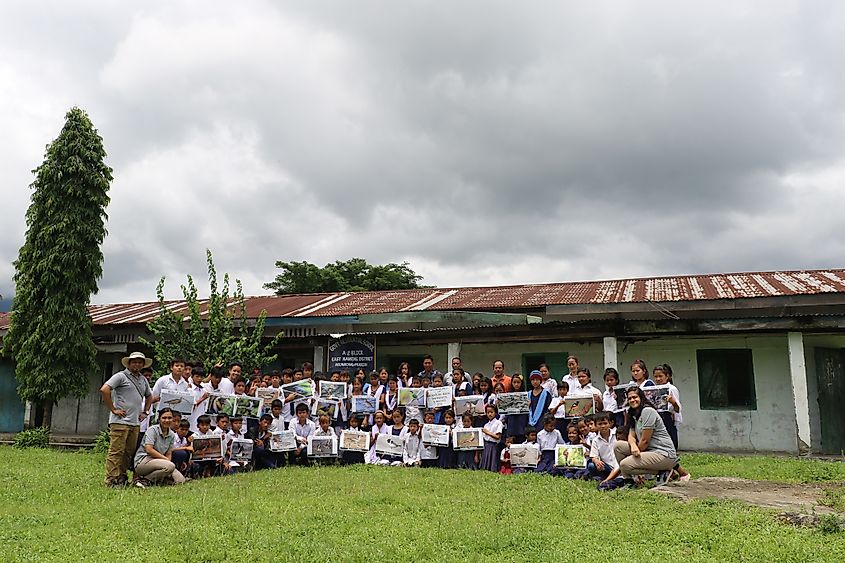 Why the name WildRoots?
Our journey started with our love for the 'wild'. Exposure to natural spaces inspired us to explore, observe, and realize the connection that we have with our Planet. Hence, we decided to use 'Wild' in the name of our organization. Everything is also dependent on the 'Roots'. WildRoots concentrates on laying down the basic foundations of conservation and grow with opportunities and success stories. Our inclination to involve the indigenous/grassroots communities in our activities is another reason why we have 'Roots' in our name. We wish to create a space where we embrace the ICT-(Information, Communication & Technology) Age, yet stay connected to the roots.
Why is it important to connect the urban and rural student communities to achieve conservation education goals?
Global warming, habitat loss, deforestation, water pollution, air pollution, green consumer issues, and almost every other problem extends beyond borders. The solutions to such problems require integrated and sophisticated thinking, involving the student communities from both the urban and rural sectors. It is this scope of integration - a 'bringing-together approach' that we found to be a strategy that could be successful.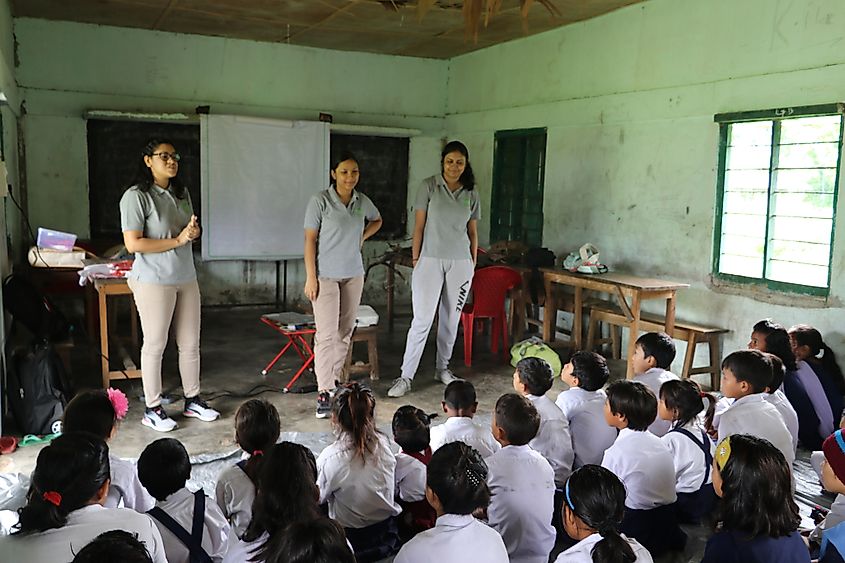 For 2 to 3 years, we studied the student communities of the urban and rural educational sectors in India's eastern and north-eastern states. We observed that the former sector thrives away from nature and natural spaces and has been functioning isolated for years. The latter is deprived of quality modern facilities and resources, particularly the ICT, and structured methodologies of environment education. However, it is closely connected to forests and natural bio-geographical areas.
We understood that it is not possible to address most conservation education issues with a one-discipline, isolated approach (separate environment education strategies for the urban and rural sectors) and solutions. We needed active inputs and engagement from a diverse and informed constituency. 
How is conservation perceived by students from the urban and rural student communities? Is there a difference?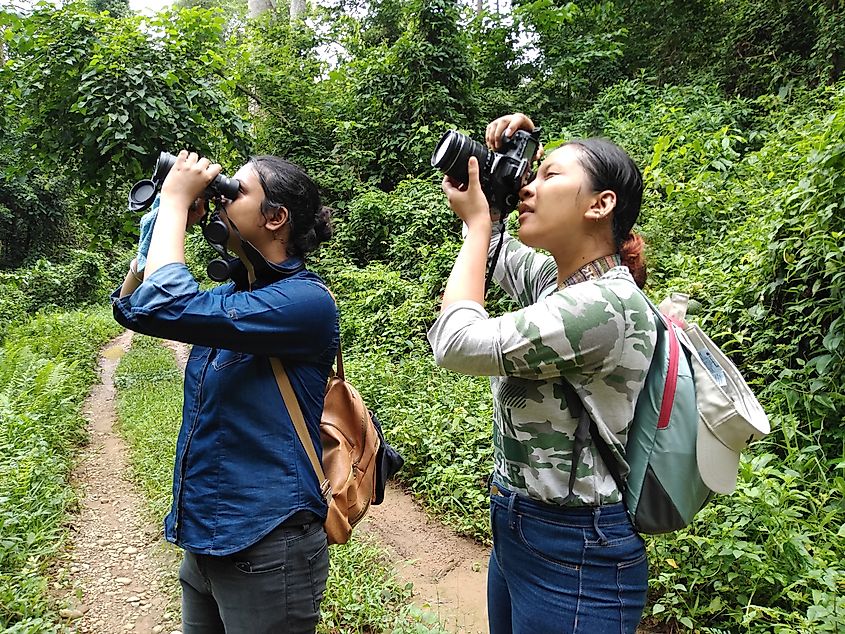 The student community of the urban space is more inclined towards environmental education and awareness taught through books, prescribed syllabus, ICT tools, publications, and occasional field trips and camps. The community is usually engaged in conservation activities that are limited to only (or mostly) the celebration of important calendar dates like Earth Day, World Environment Day, or the International Day of Biological Diversity. These activities have all become stereotypes, without any structured action plans or follow-up. The perception of conservation has been imbibed in the minds of the students coming from the urban sector through pseudo-adventurous activities that ape survival programs and TV Series which they see on most channels. In some cases, the association of these students with organizations that advocate touching and capture of wildlife in the name of creating awareness is a matter of concern. Usually, there is practically no effort to make them have the real 'mud on their boots.'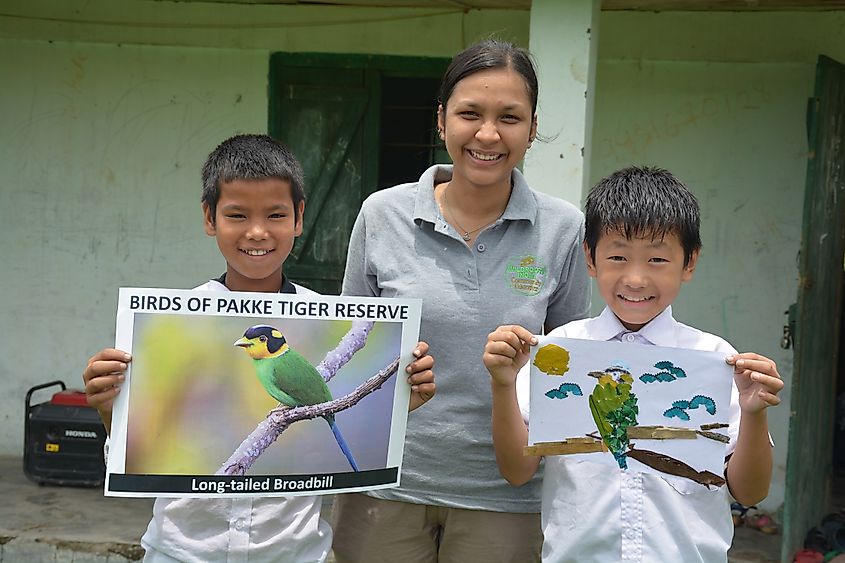 The rural student community, who stay close to natural spaces have a better understanding of forest resources. Students from this sector can identify diverse species of flora and fauna. They have been exposed to age-old family customs of hunting (sustainable), gathering, use of medicinal plants and natural or forest produce, sustainable farming, etc. Conservation knowledge comes naturally to them, passed on from one generation to the next. However, the awareness has somewhat diminished due to socio-political and socio-economic reasons. The pressure of the market and many other crises have encouraged practices like hunting and poaching. 
So, what is WildRoots doing to establish a connection between these two sectors?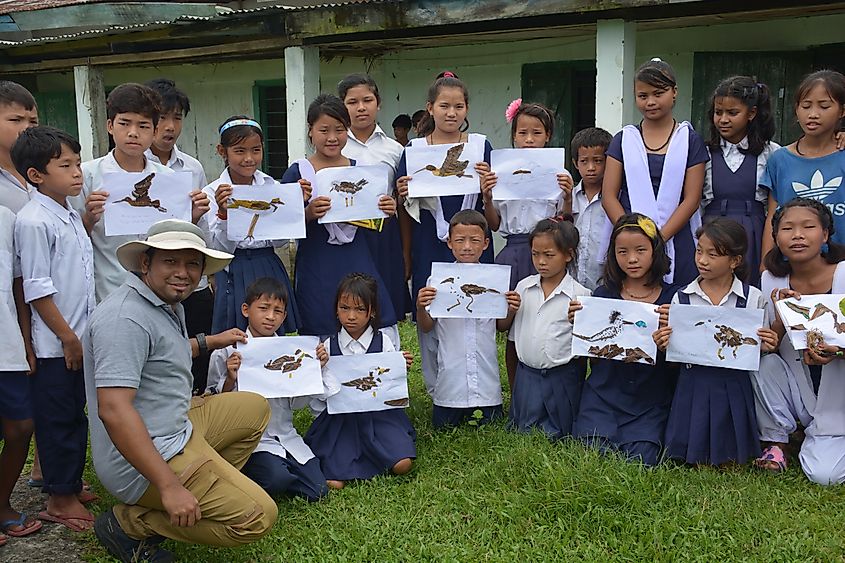 Our sustainable action plan to establish a connection between the urban and rural educational sectors has the realistic vision of bringing together both the student communities under a common climate and environmental educational platform. Over the years, various programs conducted by WildRoots have allowed the rural and urban student communities to collaborate to find solutions to local problems. We have also held teacher training programs in both urban and rural schools to empower community educators. In this era of globalization, it is also important that our students are aware of conservation-related developments elsewhere in the world. Hence, we also connect Indian schools and colleges with those of other countries like the USA and Australia.
What are the challenges?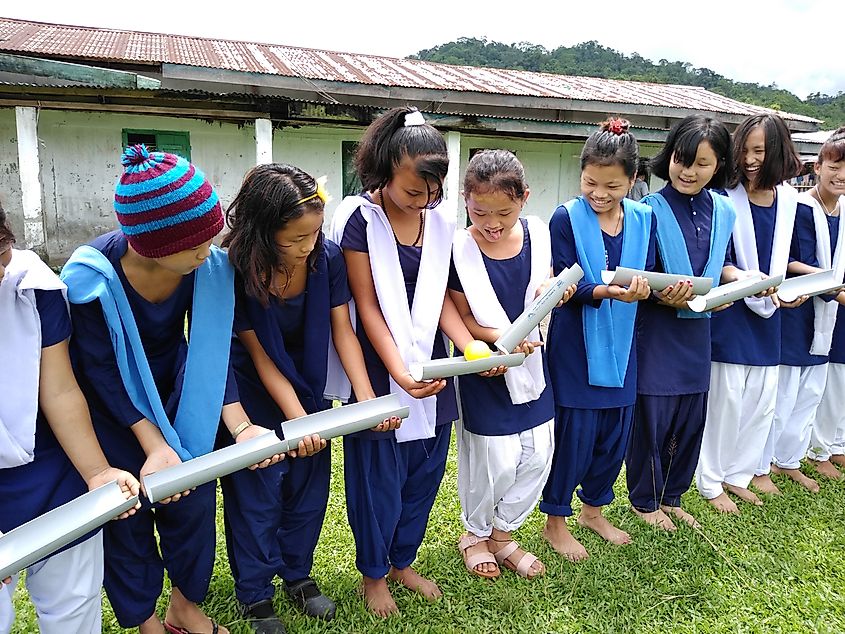 Achieving 'conservation education results' with educational institutions, both in the urban and rural sectors, is not easy in India. The challenges have become increasingly complex and interrelated as the two sectors have hardly met or have had any prominent interactions. 
First, there was hesitation from both sectors to participate in collaborative activities. There was a massive communication gap between the two student communities. However, we used strategies based on games and design (art and craft) to bridge any such gaps and helped the students collaborate and engage with each other.
Sometimes, we even faced the challenges of geographical barriers and battled with the forces of nature, when we were trying to reach some schools in the remote parts of states like Meghalaya and Arunachal Pradesh. I remember one incident when we were trying to reach a small school near the Eagle Nest Wildlife Sanctuary and were caught up in a landslide, for nearly two days.
What are the major achievements?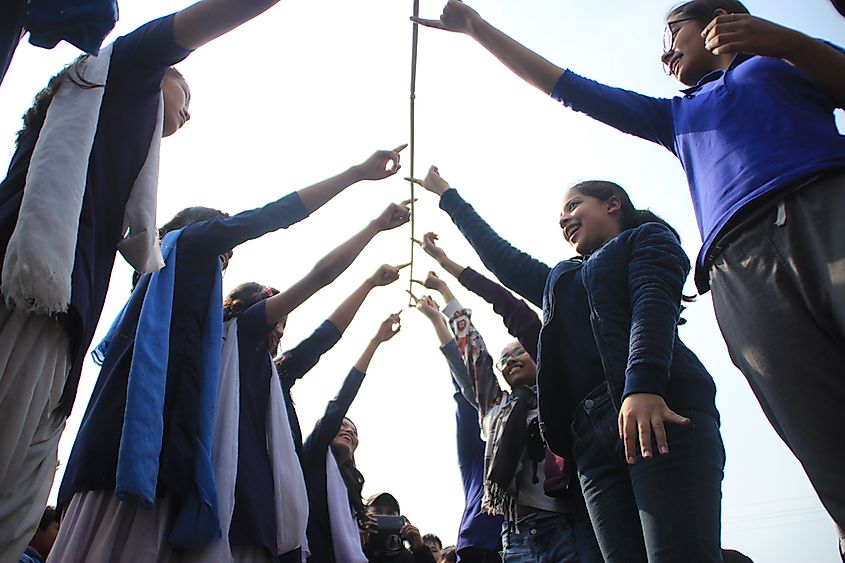 It took us about 3 years to establish a common platform of sharing. Knowledge and dialogue exchange started to happen between the urban and rural student communities. They discussed local problems, devised collective solutions, and many other promising avenues opened up.
On one side, we connected the students from the city schools to those located in the villages and forest fringes. On the other, we designed student internship programs for universities and colleges to obtain volunteers for our community connection programs. We trained the participating student communities to follow a pattern of - Assess, Plan, Implement, Analyze, Adapt and Share. Finally, we were able to create a 'student-led approach for the execution of our programs and activities.