Canada has 48 national parks that span across all its provinces and territories. Together, they constitute a combined protected area of 211,000 square miles, over 3% of the country's total landmass. These parks exist along the Pacific, Atlantic, and Arctic coasts, across majestic mountains, vast prairies, dense forests, whimsical tundra, and ancient glaciers. These diverse landscapes are home to innumerable native species and welcome millions of nature-loving tourists every year from all over the world. No matter how far you go in any direction, an environment managed by Parks Canada will be there to greet you. Hence, it was not easy to narrow down 48 unique places into a highlight reel, but here are 8 of the (arguably) best national parks that Canada has to offer. 
1. Pacific Rim National Park Reserve, British Columbia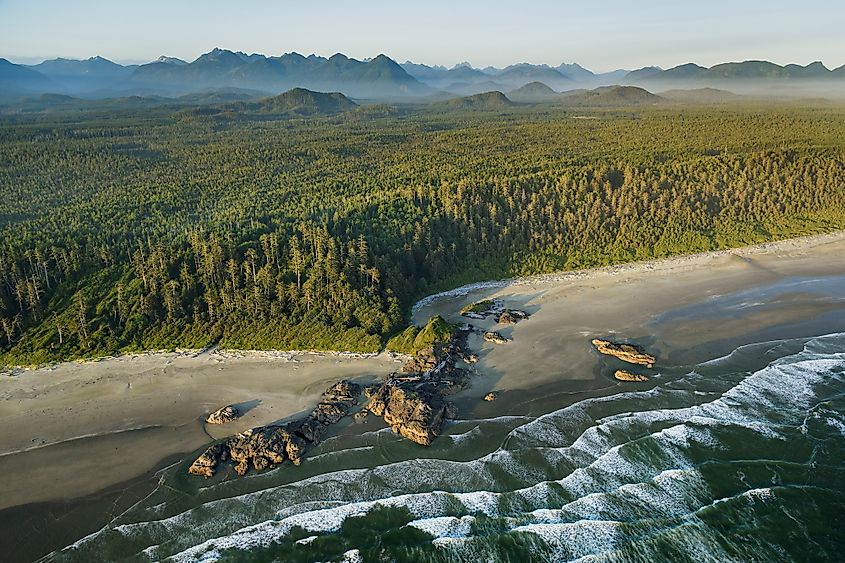 Located on the South-West portion of Vancouver Island, British Columbia, the Pacific Rim National Park Reserve merges dense rainforest with the idyllic, Pacific Ocean coastline. This reserve is divided into three regions: the Broken Group Islands, Long Beach, and the West Coast Trail - a popular, 47-mile backcountry trek, typically completed in 5-7 days by self-supported hikers. Indigenous Nuu-chah-nulth nations live alongside the wealth of memorable mammals, including: black bears, wolves, cougars, seals, sea lions, otters, and grey whales (which can be spotted in March as they migrate up from the Baja Peninsula in Mexico). Many tourists gravitate to the small surf-town of Tofino to enjoy its flat, sandy beaches, rolling waves, and beautiful sunsets. 
2. Banff National Park, Alberta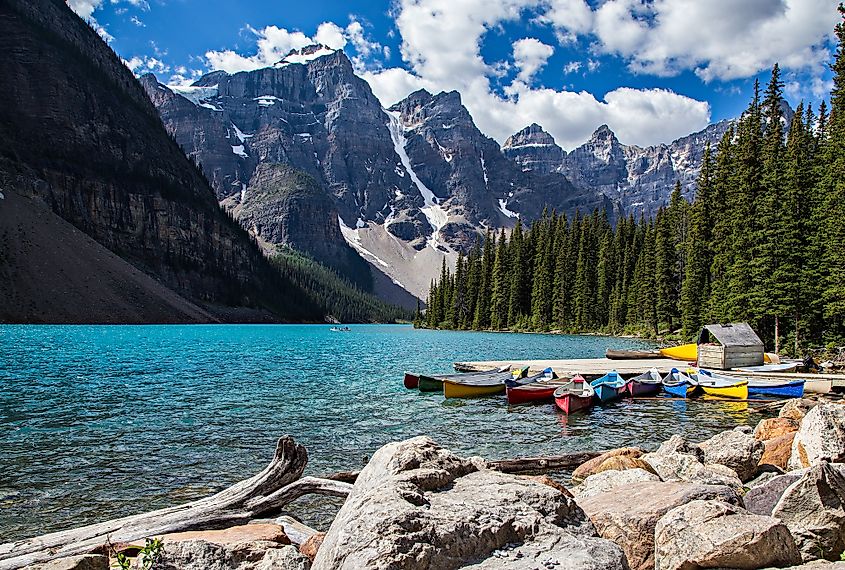 As Canada's oldest national park (founded in 1885), Alberta's Banff National Park set the stage for the rest of the country's preserved natural wonders. The Rocky Mountains, or "Rockies," tower over frigid glacial lakes and endless coniferous forests. With roughly a thousand miles of maintained hiking trails, hot springs, ski slopes, and the year-round energy of the titular town, it is no wonder that Banff National Park sees over three million visitors each year. Just up the road is the hamlet of Lake Louise, which is world-renowned for its picturesque lakes and golden larches. Alongside the plethora of global tourists exist healthy populations of black bears, the more elusive grizzly bear (listed as a species of "special concern"), a recently restored bison population, and the rare, yet iconic moose. 
3. Grasslands National Park, Saskatchewan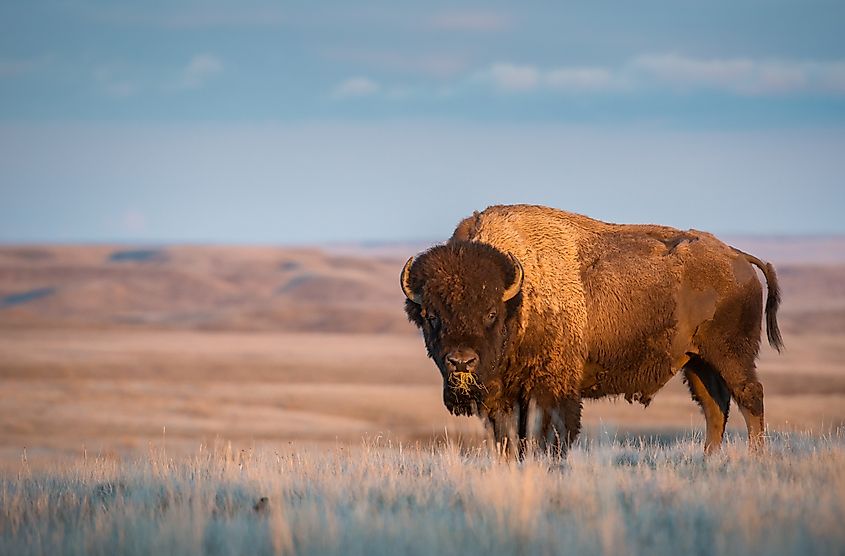 With a population density of merely 5 people per square mile, Saskatchewan is a good place to step away from the hustle and bustle of big city life and connect to the present…and the past. Grasslands National Park reveals millions of years of geological history in the exposed strata of its badlands. It is here that some of the earliest discoveries of dinosaur fossils were made in Canada. Hunting for the next prehistoric behemoth is still one of the main draws for visitors. In regards to human history, there are over 12,000 tipi rings to be found throughout the park - evidence of a long and rich heritage involving First Nations and Métis people. The hypnotic, windblown golden grass of the infinite prairies will also ground one in the present. Finally, there are a range of camping options, from the rugged to the comfortable and unique oTENTiks offered by Parks Canada.  
4. Wapusk National Park, Manitoba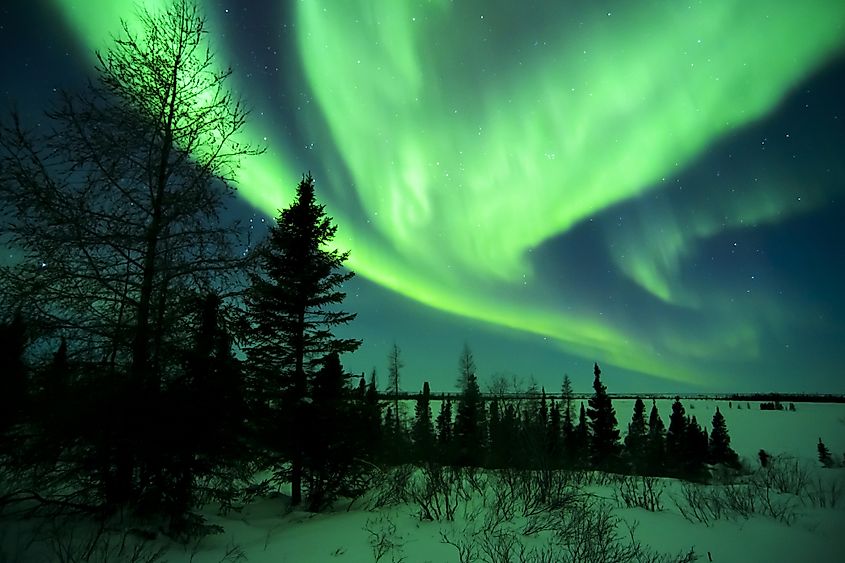 Northern Manitoba's Wapusk National Park is a vast, snow-blanketed, subarctic ecosystem along the Western shores of Hudson Bay. Over 7000 miles of protected wilderness is home to approximately 1000 polar bears and over 200 species of birds, plus, arctic hares, foxes, wolverines, and a wealth of caribou. Founded in 1996, with the permission of First Nations, Wapusk (Cree for "white bear"), is one of the newer additions to Canada's growing list of national parks. The climate can be harsh and capricious, ranging from 14 to 95 degrees fahrenheit in the summer, and can get as low as minus 58 degrees fahrenheit in the winter. Braving the elements will give visitors (supported by local, licensed operators), the opportunity to view polar bears in their natural habitat, and come March, closely observe new-born cubs in the world's largest denning area. Wapusk National Park can be accessed from Churchill, Manitoba, by air, or by taking the three-day train ride from Winnipeg, Manitoba. 
5. Bruce Peninsula National Park, Ontario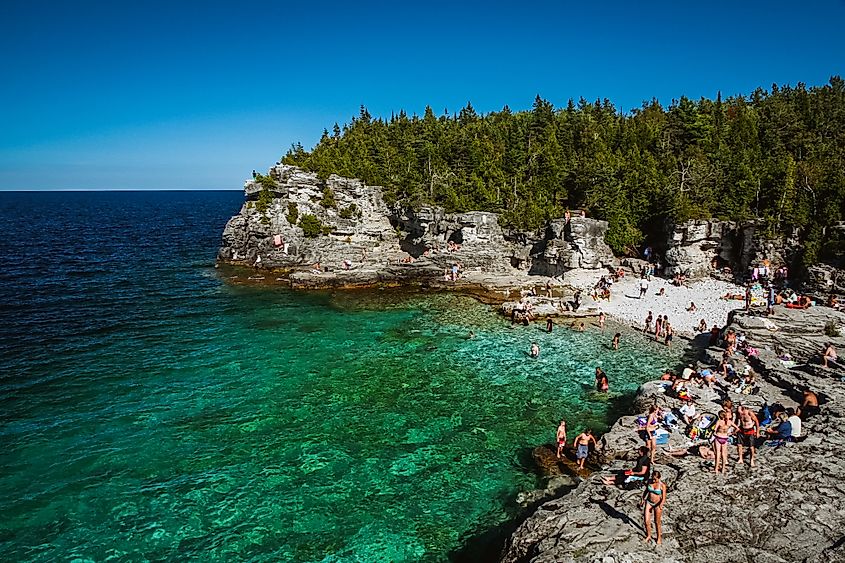 At just shy of 100 square miles, The Bruce Peninsula National Park packs a dense tapestry of natural wonder. The Bruce Peninsula is where the northern tip of the UNESCO Niagara Escarpment World BioSphere Reserve juts out between the waters of Georgian Bay and Lake Huron. The region is a mix of transparent, turquoise waters that reveal ominous shipwrecks, rugged limestone cliffs that give way to caves and other dramatic features, endless trees growing creatively out of the rocks, incredible biodiversity, and the quaint, friendly community of Tobermory, which serves as the northern terminus for the roughly 560-mile Bruce Trail. The Bruce Peninsula encompasses the traditional territory of the Saugeen Ojibway Nation. This protected area now helps conserve a range of important species, including black bears, red-shouldered hawks, flying-squirrels, the endangered alvar plant, old-growth cedars, and even the Massasauga rattlesnake. 
6. Cape Breton Highlands National Park, Nova Scotia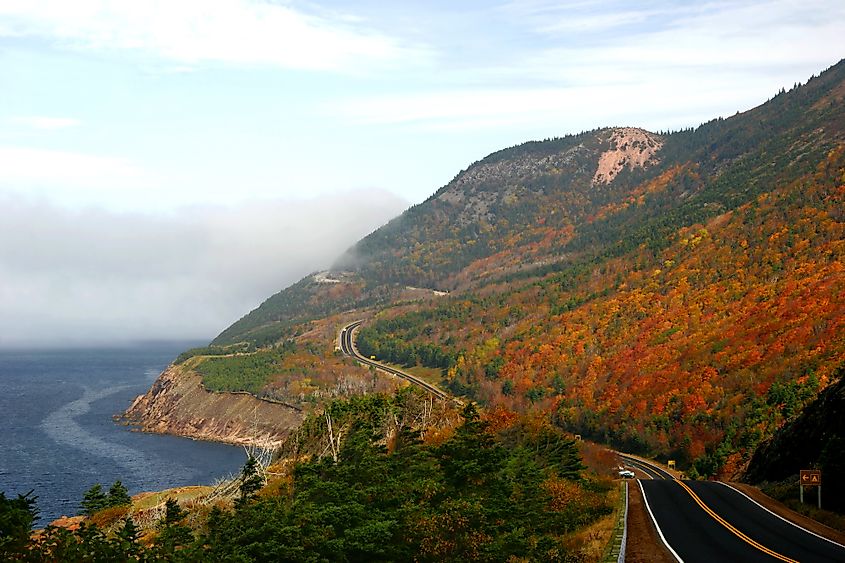 This national park is situated on the North end of Cape Breton Island, which itself is a part of the province of Nova Scotia. The narrow landmass partially divides the waters of the Gulf of St. Lawrence, and the North Atlantic Ocean. With jagged cliffs, lush greenery, and a steady, cool wind, Cape Breton Highlands National Park has a rather Celtic feel. Hikers will be pleased to find a network of 26 trails, and those who prefer a scenic drive will be treated to a large portion of the famous Cabot Trail. However you explore the island park, a bountiful menu of local seafood will greet you at any of the day's end restaurants. 
7. Gros Morne National Park, Newfoundland And Labrador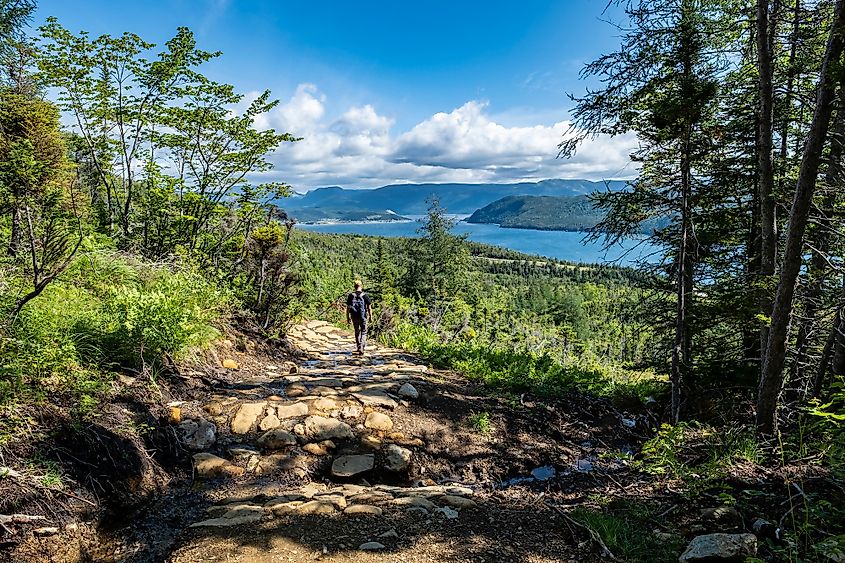 Gros Morne is Newfoundland and Labrador's second largest national park and is named after the second largest peak within its boundary. But do not be fooled, Gros Morne National Park is no runner up. In fact, it is a UNESCO World Heritage Site. This varied landscape stretches for nearly 700 square miles along the Western shore of the island province of Newfoundland. It was carved by determined glaciers and incorrigible tectonic plates. In fact, the theory of plate tectonics was confirmed at the Tablelands in Gros Morne. The rust-colored, rocky terrain was part of the Earth's mantle, which was thrust up by slow but violent collisions, millions of years ago. Other natural highlights include striking fjords, looming mountains, bogs, beaches, and tundra.  
8. Auyuittuq National Park, Nunavut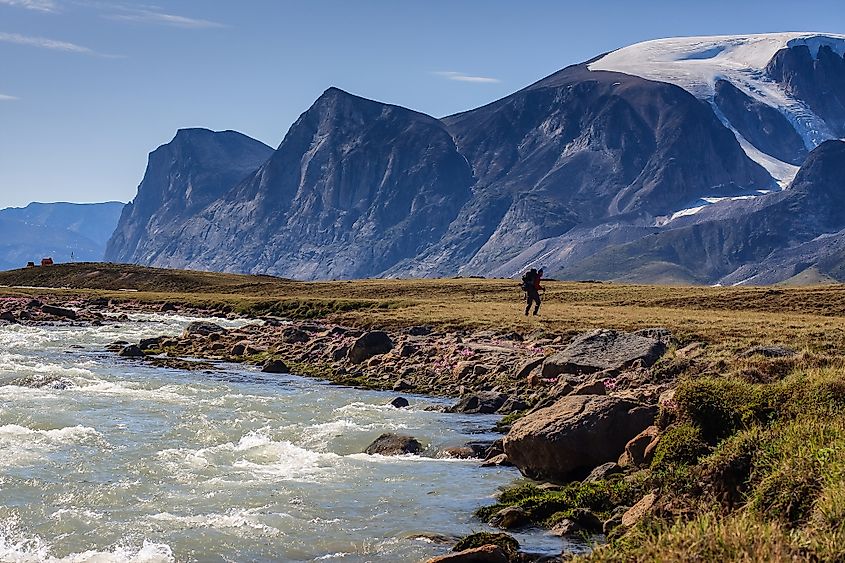 Auyuittuq National Park (pronounced ow-you-we-took), covers nearly 12,000 square miles, and resides almost entirely within the Arctic Circle. Because of their remote settings, the five national parks of Nunavut see remarkably few visitors each year. Auyuittuq is the most accessible, and therefore receives the most traffic. Most visitors stop in as part of a broader arctic expedition, or join up with licensed tour operators, based in the small towns of Pangnirtung or Qikiqtarjuaq. Auyuittuq, which in Inuktitut means, "land that never melts," is aptly named, as glaciers and permanent ice make up roughly 40% of the landscape. The far-off mystique, Inuit culture, midnight sun, and untouched natural setting is part of what makes Auyuittuq National Park such a special place.